0°
49'
10.29" S
29°
44'
33.37" E
Located in south-western Uganda, just outside Bwindi Impenetrable National Park, Bwindi Lodge is a great value eco-lodge situated within trekking distance of the park's 4 gorilla families.
OVERVIEW
A thatch and stone build, Bwindi Lodge consists of a main lodge and 8 sleeping bandas. The main area includes a bar, lounge, dining area, small library and an extensive lookout veranda. Open sided, furnished with comfortable armchairs, low tables, and lightweight, locally made chairs, the lodge is characterised by polished wooden floors, white walls, open beams and decorated with bright colours, throws and well chosen local artefacts.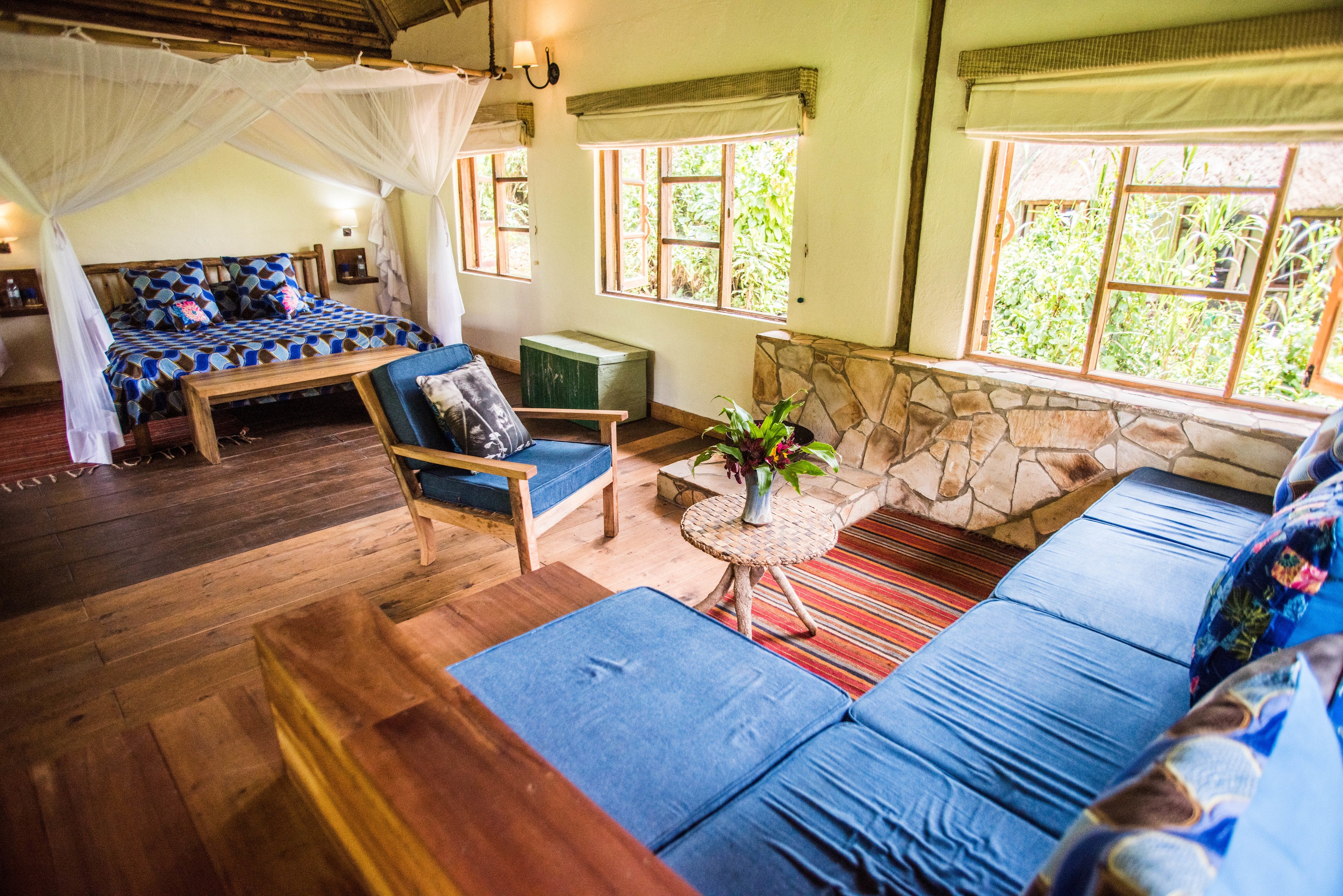 FOOD AND SERVICE
Guests repeatedly mention the service, which is a delight, while the food is considered great – although those with special dietary requirements would do well to let the lodge know well ahead of time. Vegetarians are advised to eat Ugandan, as it's delicious and what the kitchen knows best.
ACCOMMODATION
With peaked thatch roofs and spacious interiors, the sleeping rooms are marked by the same flooring, walls and by ceilings clad in a matting that helps regulate both day and night temperatures. Each room of Bwindi Lodge possesses a double or twin bed, room to change in and a separate bathroom.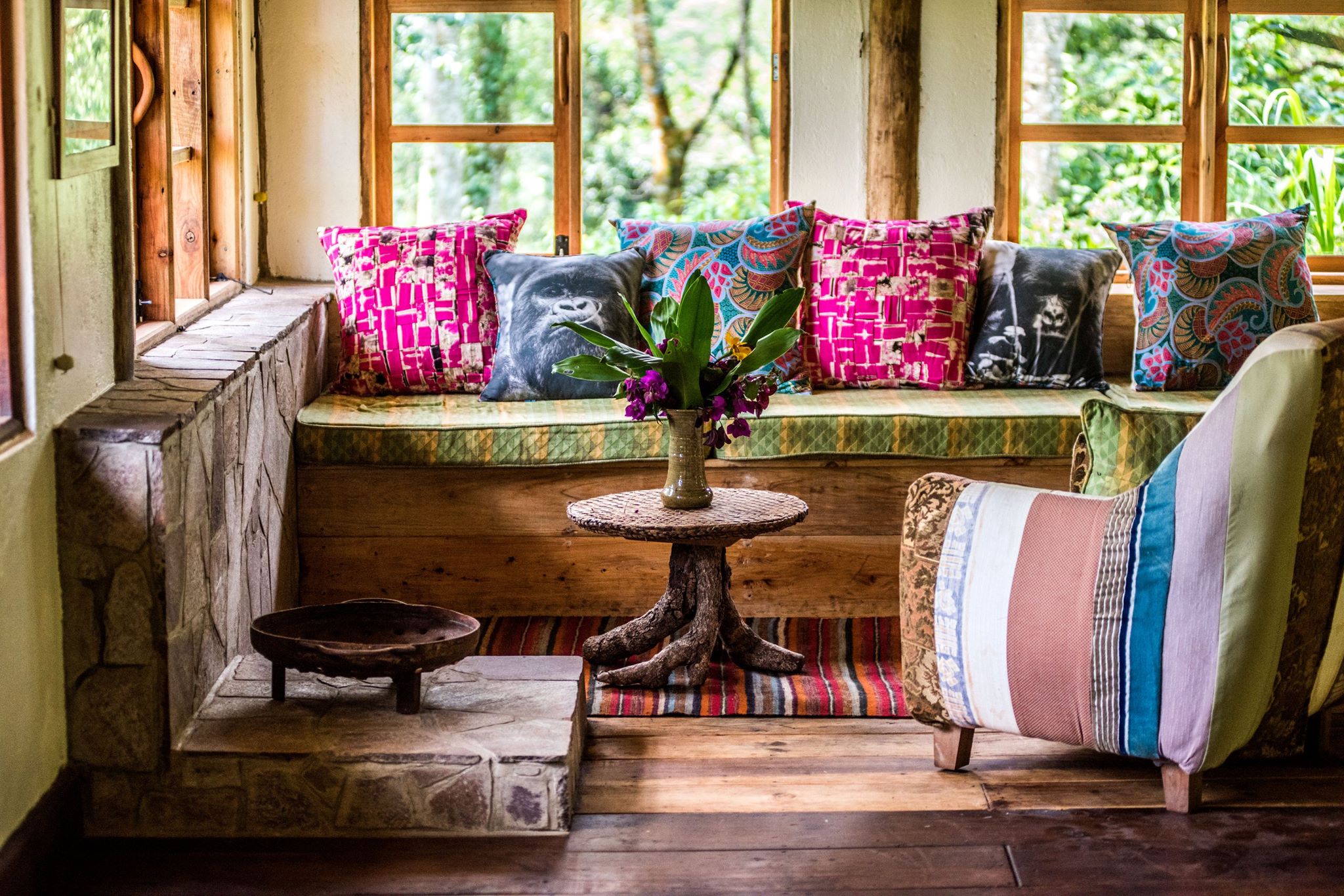 The furniture – side tables, canvas camping chairs, locally made loungers – is simple, practical and attractive. Solar powered storm lanterns provide the lighting and the bathroom includes a sink, shower and toilet. Please be advised that all facilities are environmentally friendly. There is no running water, which is instead brought to the bandas from the main lodge. Free, fast Wi-Fi is also available across the lodge.
ACTIVITIES
Activities at Bwindi Lodge include gorilla tracking, guided walks, bird watching, cultural visits and a tour of the Diane Fossey Karisoke Centre.
ethics
Conservation
In 2013, the Volcanoes Safaris Partnership Trust (VSPT) in conjunction with the local communities began the process of tea production at Bwindi Lodge. When planted in regions between human communities and that of forests with protected wildlife, it acts as a particularly useful buffer crop. Animals do not eat tea so feel no need to come out of the forest to 'crop raid' thus reducing human-wildlife conflict in the area considerably.
Commerce
In 2015, the VSPT officially opened the Bwindi Bar. At its core the bar provides a practical training institution for local disadvantaged youths . The VSPT aims to provide practical experience in the tourism industry, to create more employment opportunities in the region. Thanks to this programme, trainees are able to pick up valuable skills which will allow them the potential to go on and gain successful employment in the hospitality sector. The trainees gain practical skills in food and service before they intern at the cafe for two months. They are then sent for further internships at nearby lodges.