Situated on Paje Beach, Zanzibar, White Sand Luxury Villas & Spa does precisely what it says on the tin. A truly deluxe complex, it offers attentive staff, a thoughtful yet luxurious design, and stretches of pristine private beach.
Overview
Designed by architect Neil Rocher, White Sand displays his trademark interests in the creative use of sustainable natural resources and alternative power systems. The overall feel is characterized by light Scandinavian-style woods and stylishly sparse yet comfortable decorations and furniture. Expanses of whitewashed walls, wooden floors and local stonework are the keynotes, with all furniture tastefully minimalist yet comfortable.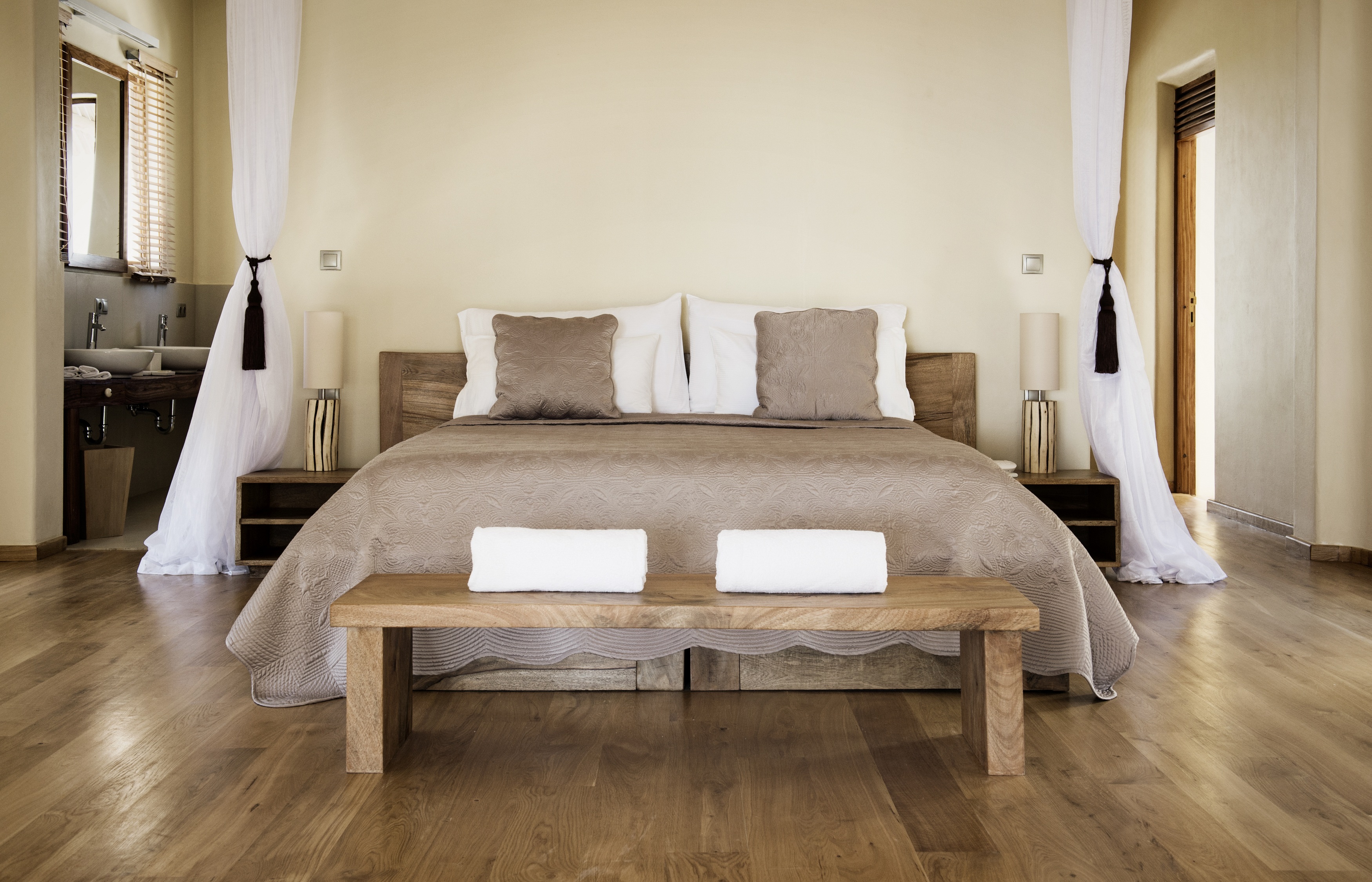 Food & service
There are three bars at White Sand: one relatively formal one adjacent to the restaurant, another on the rooftop with views across the entire resort, and another at the side of the shared pool. The restaurant itself serves a menu that combines local fare and ingredients with contemporary haute cuisine.
Rooms
From the vast Presidential 5-Bedroom Villa to a more basic room, accommodations at White Sands are top-notch. The former is the most expansive among a range of differently-sized villas, with one- and two-bedroom options available; all include a private pool, extensive decks and garden, and all are sea-facing with private access to the beach.
The concierge service is 24/7 and there is Wi-Fi and AC throughout. White Sand's standard rooms, meanwhile, are equally well-thought through. Though without private garden or pool, and set off from the water, they are nonetheless extremely comfortable in their own right, with access to the communal pool and, of course, to the private beach.
Activities
As well as the spa, White Sand offers access to a range of activities including swimming with dolphins, island-hopping, snorkelling and fishing.