Located on a beautiful stretch of beach on Zanzibar's east coast, Upendo is a luxury private villa adjacent to Upendo Restaurant, a local favourite. The owners describe their ethos as 'finesse without the formality', and that sums it up very well indeed.
Overview
Upendo Villa itself is an expansive property with its own garden, plunge pool and access to the beach. Great effort has gone into creating an atmosphere that combines traditional local feel with contemporary elegance. Upendo Restaurant next door offers guests use of the larger pool as well as the feeling that one is simultaneously in a secluded private villa and also a bustling metropolitan bar/club.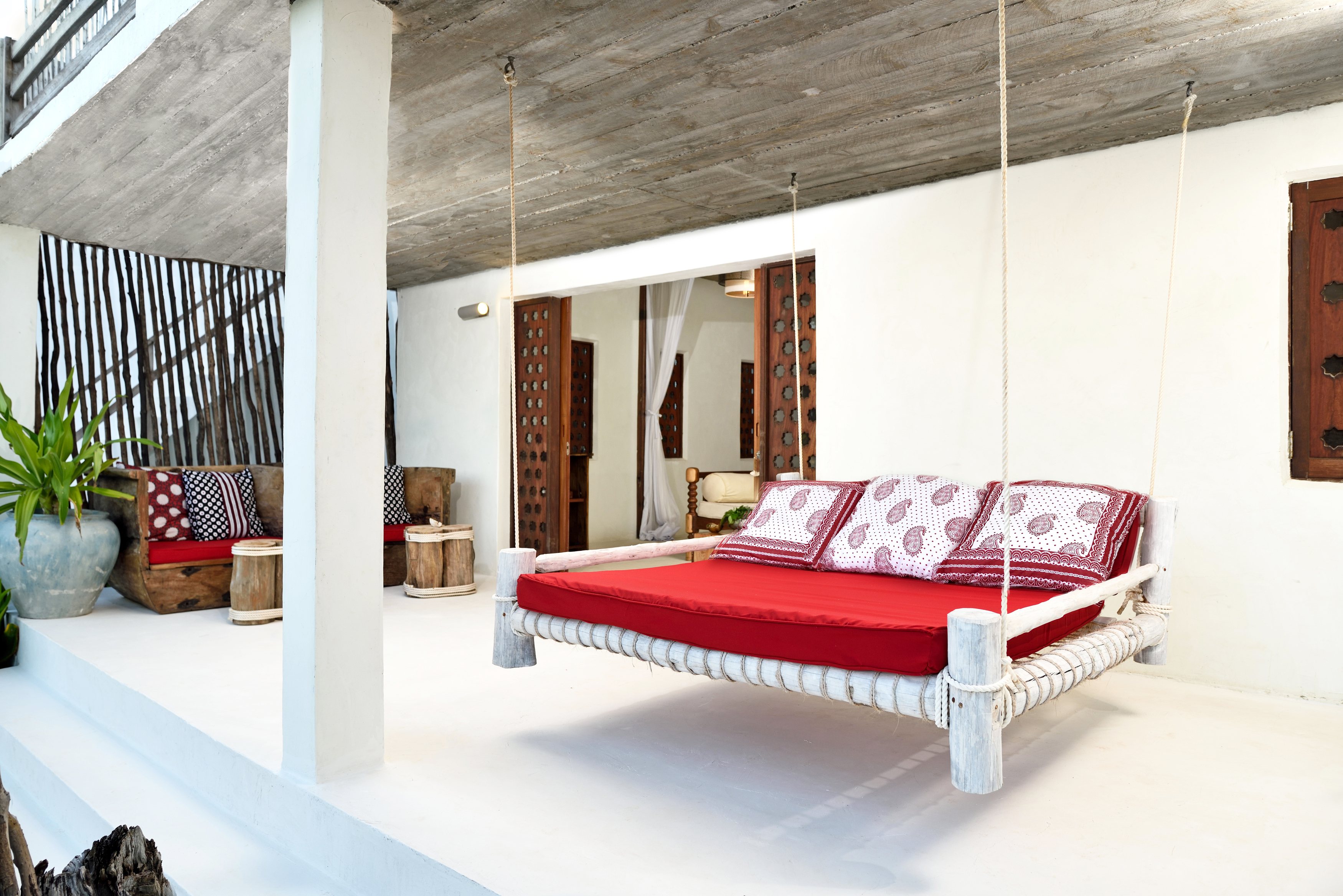 Food & service
The villa itself offers its own butler and chef as well as a housekeeper, gardener and security guard. The views are spectacular and there is access to the world-famous restaurant The Rock, which can easily be reached on foot for evening drinks.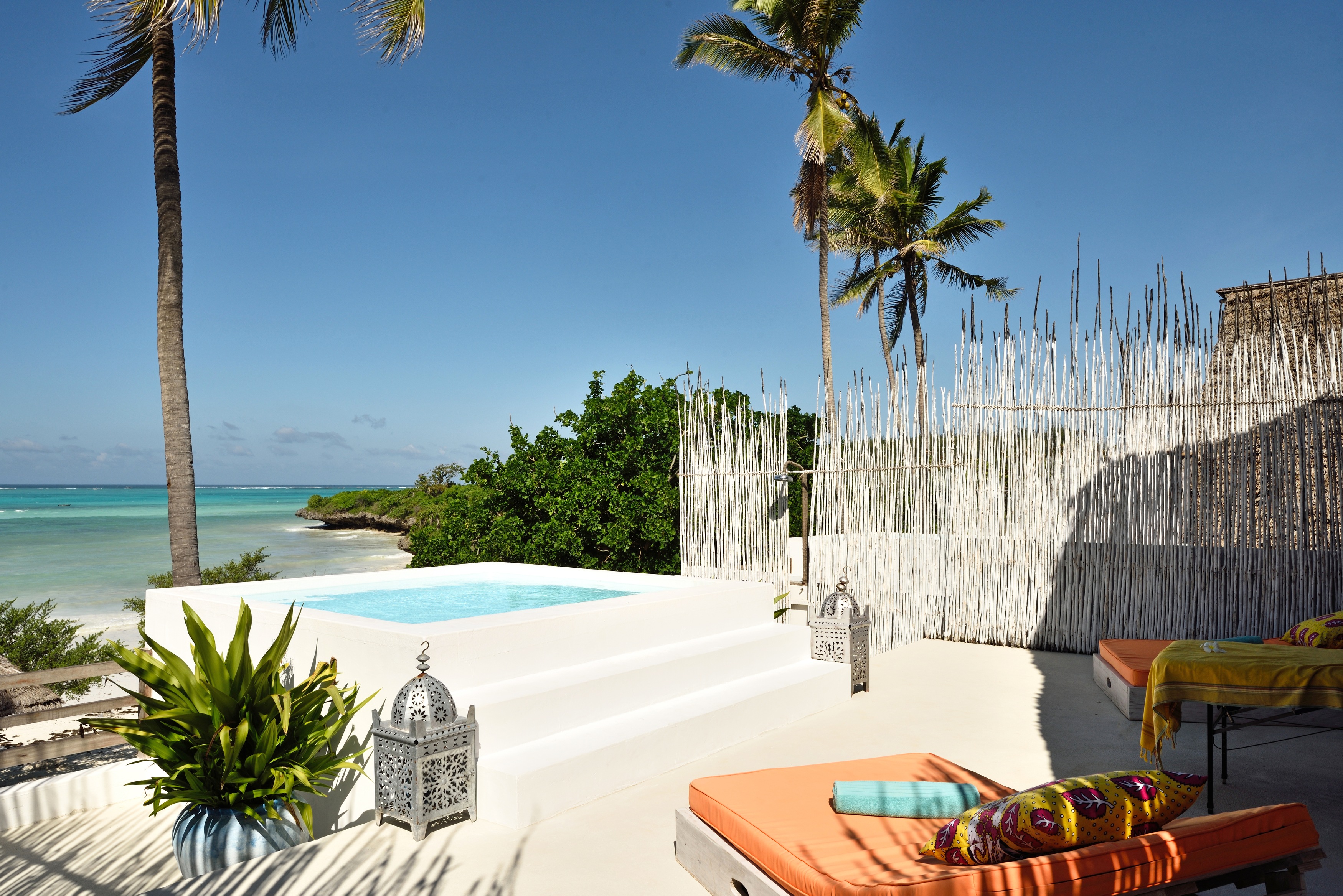 Rooms
The villa comprises three expansive double bedrooms: Kamma, Raaga and Ishtaa. The first being the master bedroom and the others its slightly smaller siblings, each has its own character but all share an open and airy feel. Further, all offer private patio or deck. Exposed beams and whitewashed walls dominate. The platform beds each boast luxurious bedding, large mosquito nets with fans inside and the shuttered windows allow for great breeze ventilation. Free Wi-Fi is available across the villas.
Activities
Activities at Upendo, apart from simply enjoying the villa, restaurant and beach themselves, are plentiful, from snorkeling to kite-surfing to dolphin-watching.