5°
44'
42.53" S
39°
17'
30.58" E
Star of the East is one of Zanzibar's most stylish resorts, a small and exclusive cluster of villas built along the northwestern coast's renowned Nungwi Beach. This is a destination perfect for the traveller in search of both authentic Africa and really remarkable comfort with top-end amenities.
OVERVIEW
Beautifully designed, its thatched roofs and elegant white walls nestled within beautiful gardens, Star of the East's overall aesthetic is an attractive mix of subtly modern touches and strong hints of the island's rich history.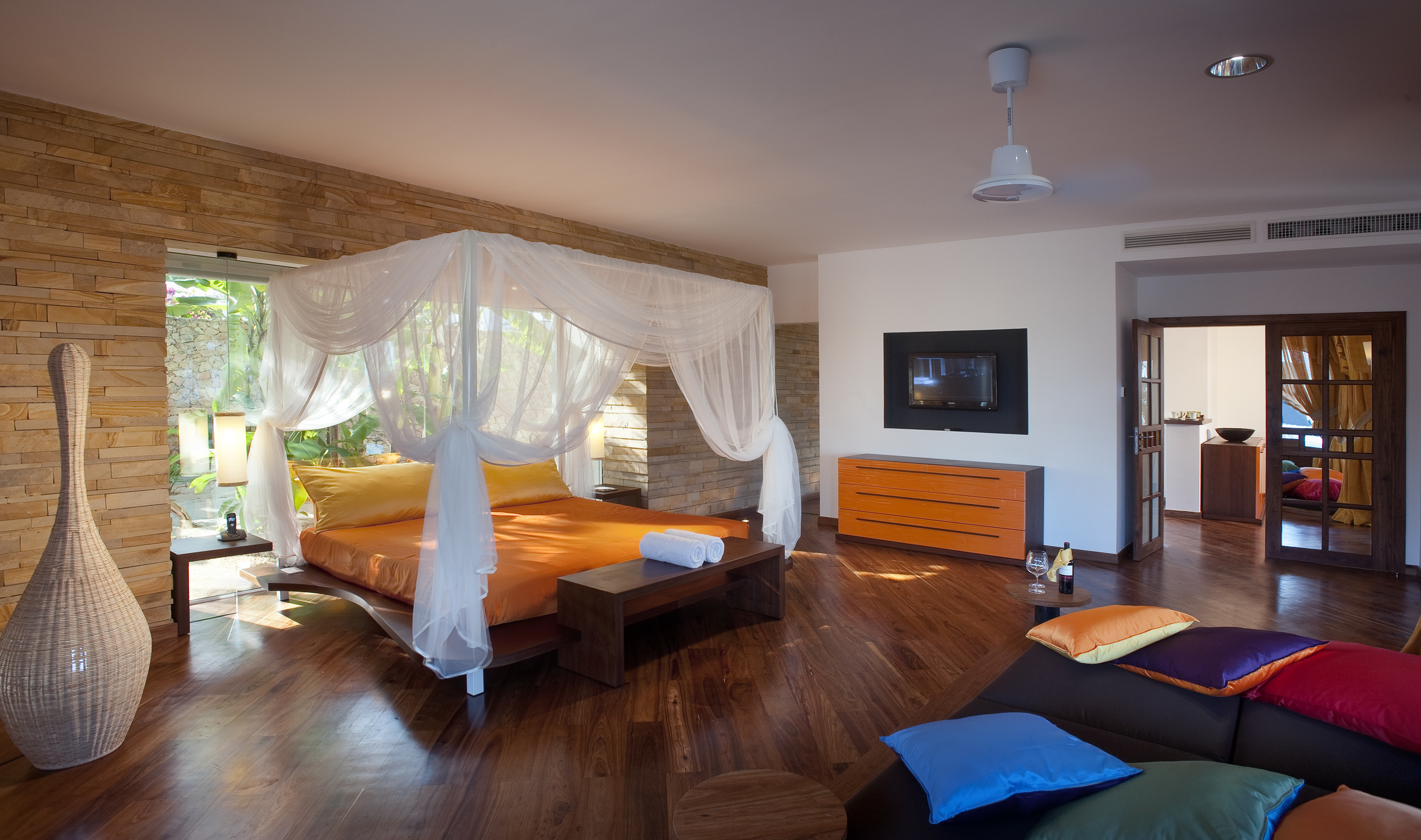 FOOD AND SERVICE
Swimming pools and jacuzzis are smoothly integrated among walkways and communal areas, the latter including an excellent restaurant and very comfortable, sophisticated thatched-roofed bar where a range of fine cocktails are available.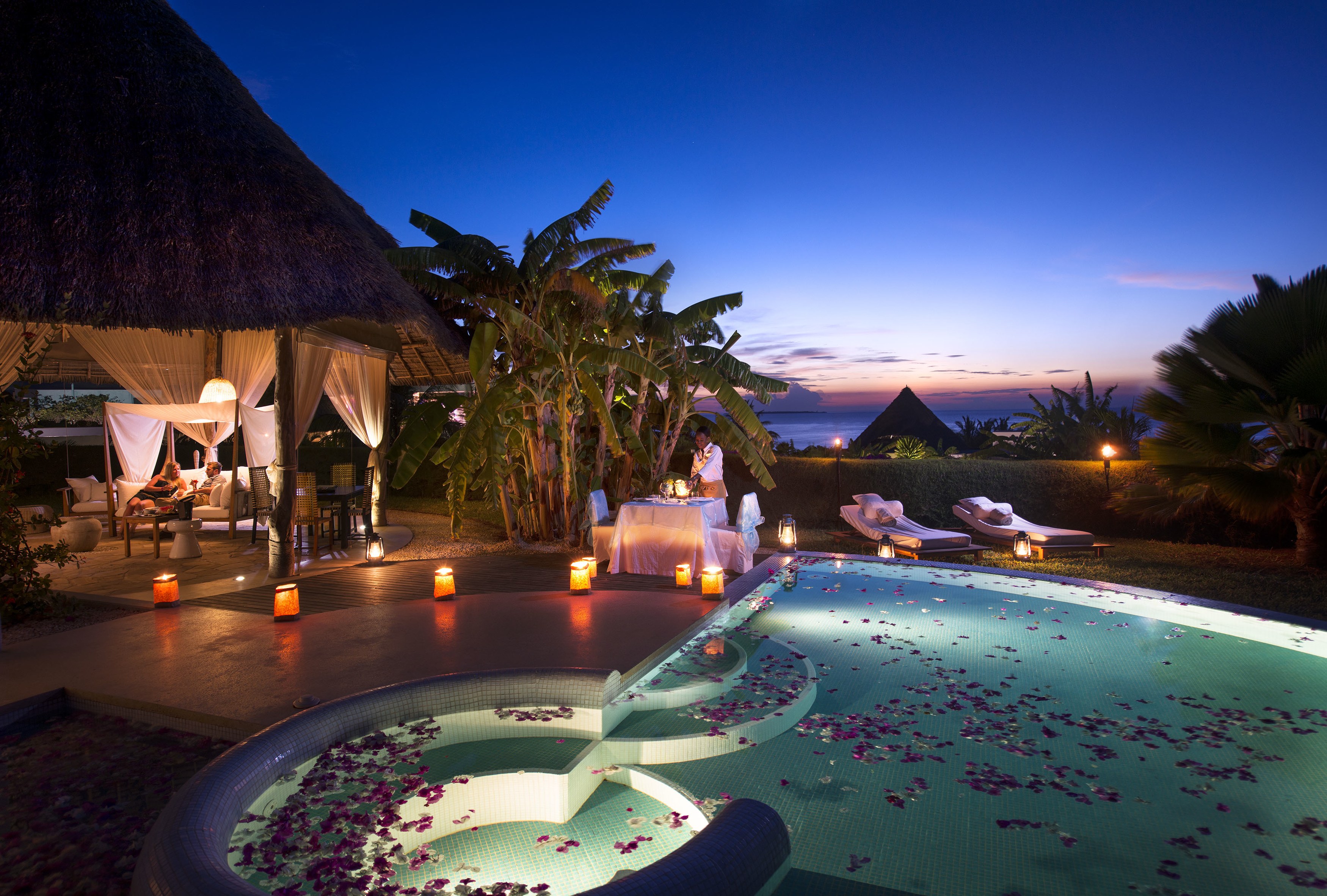 ACCOMMODATION
Star of the East's accommodations comprise eleven private villas, the majority single-bedroom but with a handful of two-bedroom options available that are eminently suitable for a family. The decor is dominated by local woods and fabrics in rich, dark hues, with the flashes of marble in the large bathrooms – complete with indoor and outdoor showers – a classic touch.
Each villa has a private jacuzzi and plunge-pool and dedicated butler service, as well as extensive decking complete with very attractive and comfortable furniture in which to relax and enjoy the stunning ocean views. From Wi-Fi to a private bar to exemplary room-service, these villas leave nothing to be desired.
ACTIVITIES
A range of activities are available in the vicinity. Nature excursions can be arranged via Star of the East's safari desk. There are numerous water sports facilities as well as the opportunity to swim with turtles and dolphins, and for gourmands there are Jeunes Restaurateurs d'Europe-approved special dinners and cookery courses in the restaurant.