Located on Mafia Island, in a marine park, overlooking Chole Bay, and spotted about a coconut and cashew plantation, Kinasi Lodge was originally a private house, and retains much of the privacy and garden-like aesthetics that one might associate with someone's home.
Overview
Shared areas include a dining and seating area, a bar and reception, a swimming pool, diving centre, wine cellar, spa and a well-stocked gift shop. Kinasi Mafia has been run by an experienced South African couple, and clearly many of the lodge's concepts and activities are South African in origin. However, the overall style and layout is very Swahili, while the soft furnishings and decor are in places influenced by a taste in North African interiors.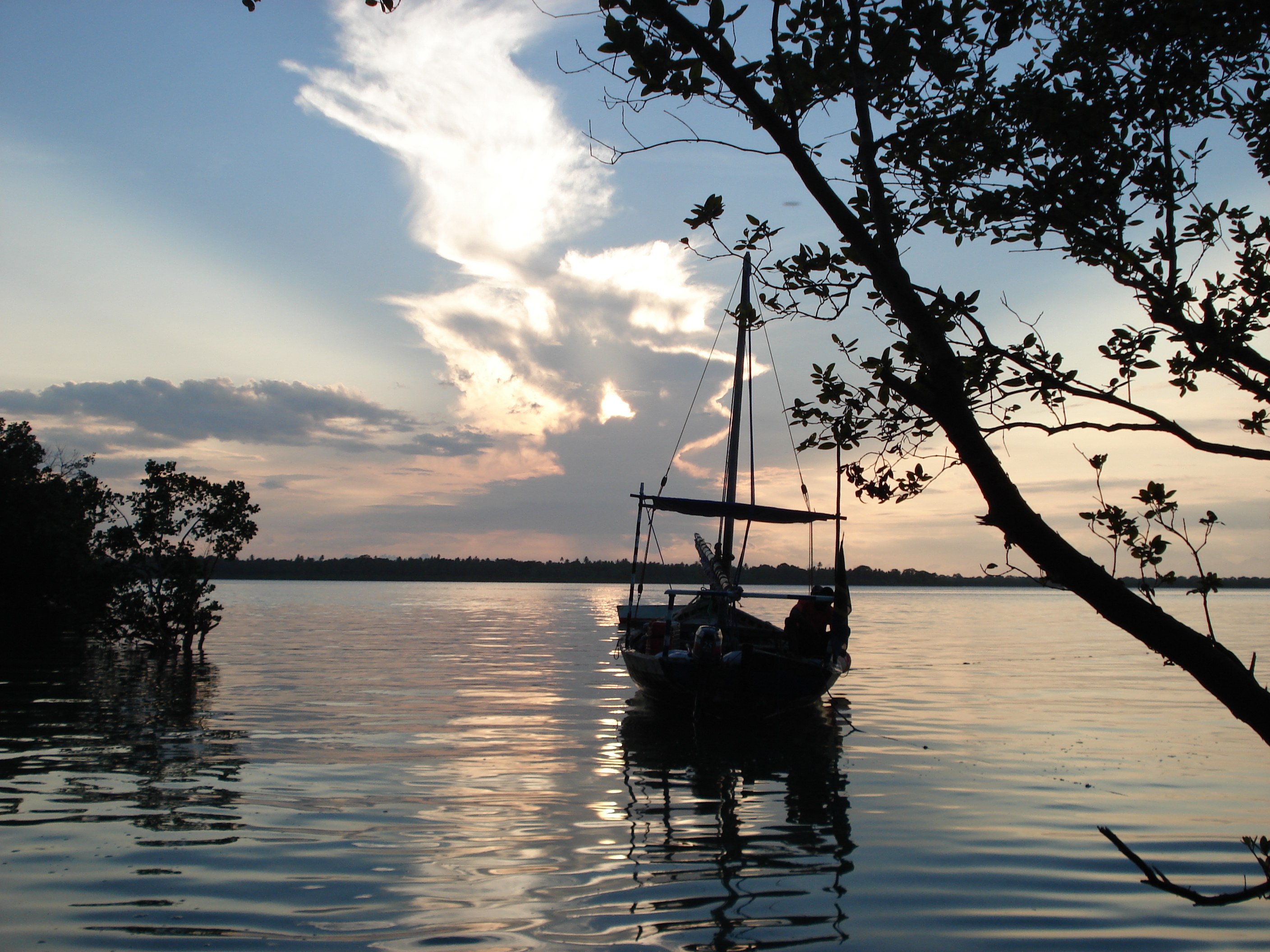 Food & service
The dining area is especially attractive, with original works by East African artists, and pieces of glassware commissioned especially for the lodge. The food is notably excellent, and the staff are wonderfully welcoming. The cuisine is a scintillating mixture of European and East African influences; we recommend making a point of attending the weekly Swahili night. Lunch is presented as a buffet at the Pool bar and Grill – specialising in seafood and meats – whilst the dinner is served on a table d'hote basis, or – on occasion – as special themed meals.
Rooms
Built with rendered concrete and palm-leaf roofs, the 14 detached, en-suite cottages are either positioned with a sea view, or can be found a little way back, nestled in the garden. Each is slightly different, but their shared features include polished stone floors, high thatched roofs, verandas, fans and fitted bathrooms.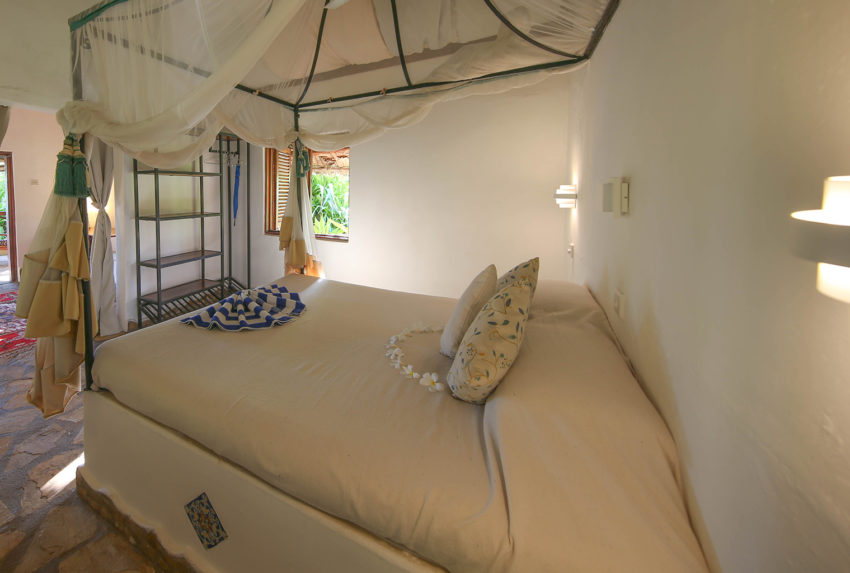 The beds and furniture are either Swahili antiques or constructed from locally sourced woods. Please note that, depending on location and cottage facility, there is a difference in cost: sea-view cottages are more expensive, and one cottage has an upstairs bedroom and terraces, while another advertises itself as a family bungalow. The quickest Wi-Fi speeds are often found at reception.
Activities
Interested internet surfers will have noticed Kinasi's extraordinarily long list of activities. They boil down to the following: water sports (including diving), beach games, boat trips and excursions across the island.
A word of caution – while Kinasi Mafia possesses its own beach, it has, as is common on reef coastlines, a long tidal range, making sea swimming near impossible at certain times of the day. There is, however, a complimentary shuttle service to nearby beach. Finally, much of travellers' feedback makes mention of a certain charismatic South African diving instructor, whose teaching style is, by most accounts, brusque and brilliant. Appreciated by those who know it, it is a style that occasionally jars, and it is worth knowing that the lodge is very helpful when it comes to finding an alternative.