With its elegant and beautifully stressed façade a standout feature in the backstreets and alleyways of Zanzibar's Stone Town, the Emerson Spice is already creating quite a buzz – it being seen as the place to stay for travellers seeking a traditional Zanzibar experience.
A former Swahili sultan's palace and the site of Zanzibar's first photographic studio, the renovation of this historic building is the latest venture of Emerson Skeen, whose previous projects have included Emerson and Green (now Emerson on Hurumzi) and the Zanzibar Coffee House.
Overview
The Emerson Spice currently consists of six rooms and suites (although twelve are planned once refurbishment is complete). There is also a shared reception area and roof top dining terrace. The hotel's location, right in the heart of Stone City, means you are surrounded by the hubbub of local life, including the comings and goings of the neighboring mosque. Yet inside the atmosphere is relaxed, easy and attentive, in an environment of lush fabrics, intricate latticework and painted walls.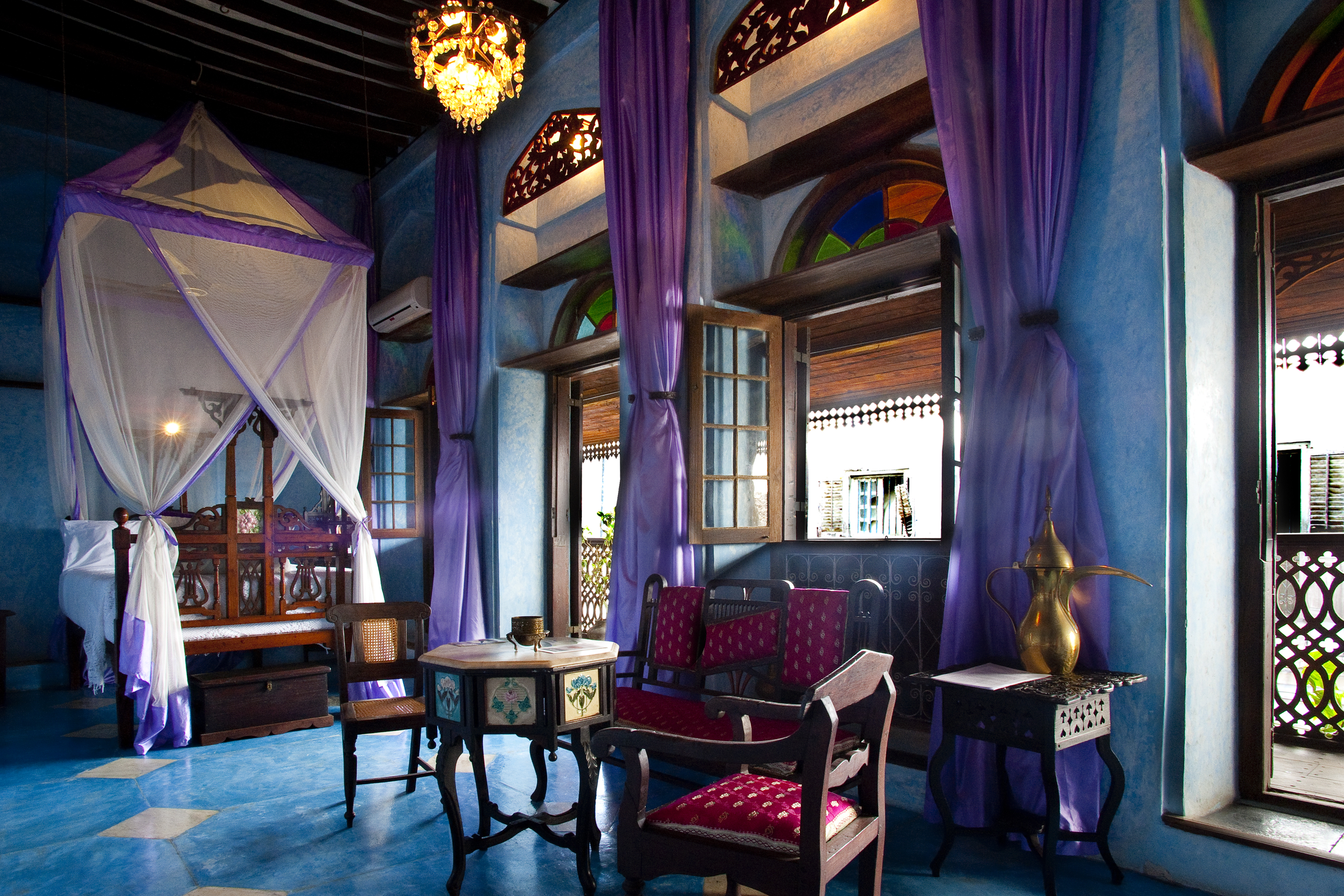 Food & service
Although during our stay we were persuaded to dine out, dinner and lunch are available to pre book on the roof top terrace and is reported to be amongst the best in Stone Town. Lunch is served from 12 to 5 and dinner comprises a six course menu of small dishes, with an emphasis on flavour and freshness. Zanzibari seafood, spices and fruit are the main stars here, often in combination, with typical dishes including passion fruit ceviche, lemongrass calamari with black pepper banana, tambi prawns with grilled mango, coconut fish, squid ink risotto, and sorbets of custard apple with saffron and mango with cardamom.
Rooms
As might be expected from someone of Skeen's ilk, and of such an idiosyncratic building, all six rooms and suites are absolutely individual, and yet unified by a very high-life Zanzibari approach to the business of interior design.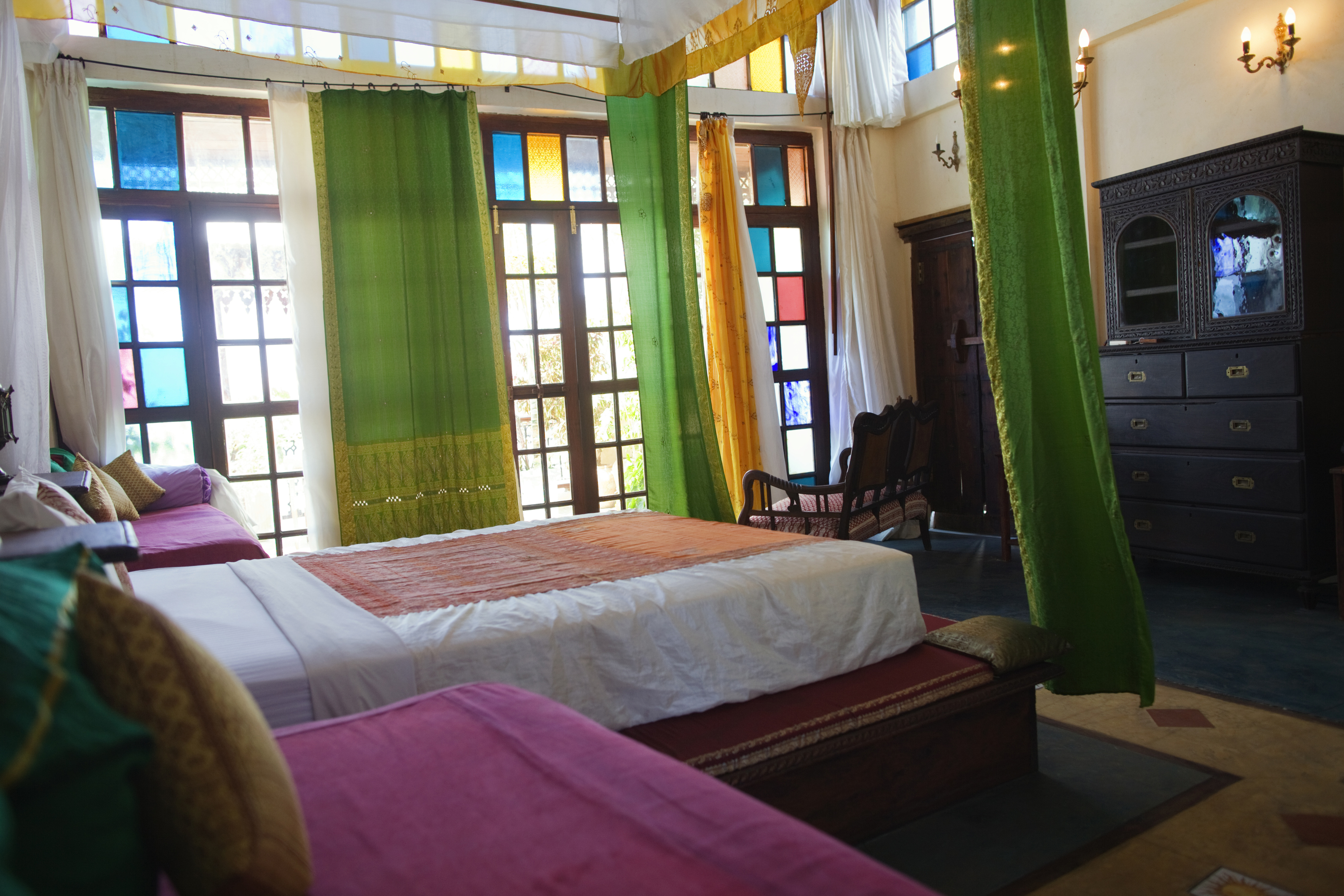 The Kate Room, for example, sports a bathroom with two very large baths, whilst the Aida suite has a lounge area, bathroom, bedroom and another room upstairs. Emerson has suggested his current favourite is the Camille, with its blue walls, high ceilings and art deco bed, which is dedicated to the film version of La Dame aux Camelias. All rooms have street or courtyard facing balconies and air conditioning. Please be advised that, although we barely noticed, on our recent visit the hotel was still going through the last stages of its refurbishment.
Activities
We were also delighted to have some of most interesting corners of Stone Town unlocked by the hotel's staff, who were happy to provide a guided tour upon request.