The second tallest building in Zanzibar's Stone City, Emerson on Hurumzi is a truly amazing – and, it has to be said, idiosyncratic – piece of accommodation.
Overview
An extremely fine example of Zanzibar's nineteenth century stone building era, the result of twenty years' worth of piecemeal restoration, to a pair of merchant houses, Emerson on Hurumzi is full of history. Having fallen into disrepair during the latter half of the twentieth century, the properties were purchased by Thomas Green in 1991, originally as a private residence, and then subsequently converted – with business partner Emerson Sceen – into what is today Zanzibar's most famous hotel; hence its first name, Emerson and Green.
In 2006, Thomas Green was the hotel's sole MD, and the name was changed to 236 Huruzumi. In 2013, Emerson briefly rejoined Green, after which, in 2014, the hotel opened up with a new shareholder base, and under the new and present name.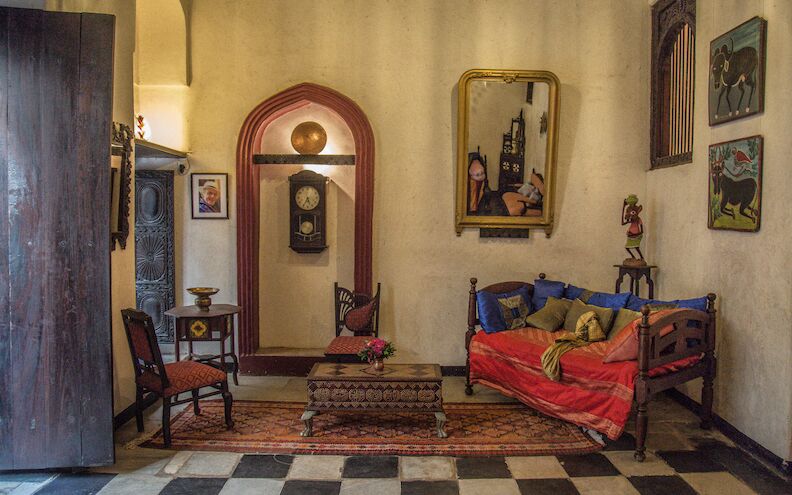 Food & service
A multi-story build, Emerson on Hurumzi consists of a main hotel and 9 sleeping rooms. The main areas include a restaurant, reception and courtyard. Slightly ragged around the edges, and most certainly not blessed with the most up-to-date of customer care certificates, a 'take us or leave us' ambience permeates the hotel; from the faded grandeur of its Swahili doors, it's Arabic architectural flourishes, to its Moroccan-like soft furnishings to a service that is yet to adopt anything like a collective work persona.
As a result, historically, feedback was generally divided, with many guests happy to forego the pleasures of exceptional food and attention for the opportunity to engage in an experience straight out of Arabian Nights, others not so. Saying this, we are informed by the present management that things have changed since 2014, and that feedback is better.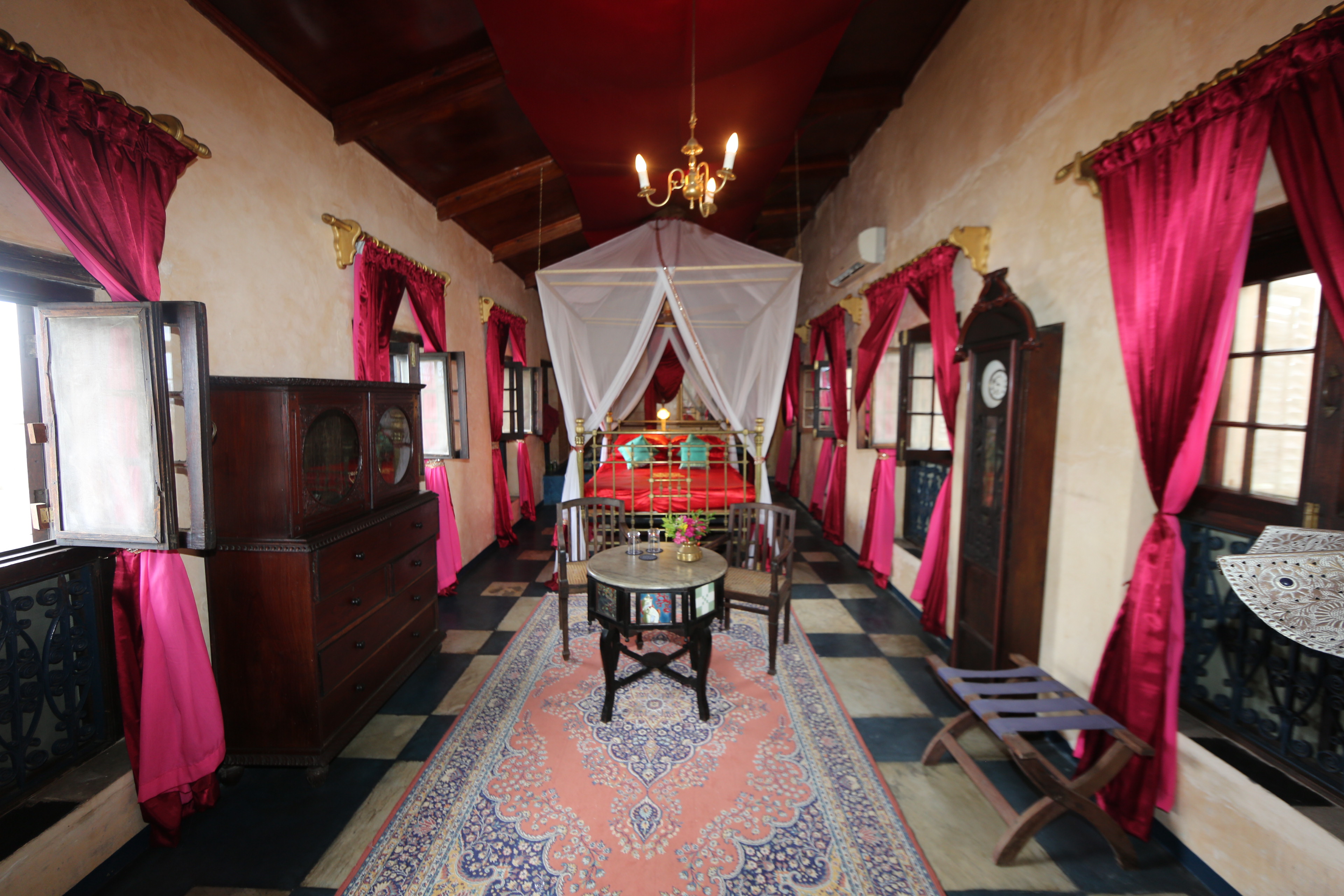 Rooms
Whatever the guests opinion as to standards of service, never is a bad word spoken of the rooms themselves. Grouped according to location, the rooms at Emerson on Hurumzi are divided into 3 sections, the eldest and most numerous being the main house rooms, the most recent addition the 6 rooms in the neighbouring building, which adjoins Emerson on Hurumzi, and the rest occupying the west wing – known, somewhat bizarrely, as Peace of Love.
With four floors worth of bedroom, it is impossible here to do them justice, save to say that while all rooms differ in size, and each is blessed with at least one thing all of its very own, they share the same basic features and amenities: beautiful four poster twin / double beds, a taste in everything wonderfully Arabic, en-suit bathroom, balconies, polished floors, Persian carpets, ornate and latticed window and door frames, stone baths, ceiling fans and Swahili daybeds. With plenty of space to change, sit and relax in, this really is luxury of a very different kind, one that transfers you to a world made of dreams. Yes, that good.
Activities
Activities at Emerson on Hurumzi include cultural trips (see our area text for Zanzibar), and shopping expeditions. It also serves as a base for beach visits, snorkelling, kayaking, dhow trips and diving, though none of these activities are provided by the hotel.