6°
11'
24.37" S
39°
32'
1.12" E
New as of 2009, located in northeast Zanzibar, on Bwejuu beach, owner run, big and beautiful, Baraza Resort and Spa is a first class beach resort.
Set in a garden of sand, lawns, succulents and palms, and traversed by white cobbled paths, Baraza Resort and Spa is unashamedly large, taking both its size and its Arabesque architectural flourishes – domes, arches, mosaics, secret courtyards, huge doorways – from the kinds of things visitors to the courts of the Sultans of Zanzibar might once have expected to see. Opulent, calm and looked after by the most welcoming of hosts (there are many, each as fine as the last), Baraza is a stone and timber build consisting of a main hotel and 30 sleeping rooms. The main hotel includes multiple bars and restaurants, the Frangipani Spa, a couple of lounges, the Kids Club, a library, gym, business centre, shop, dive school and reception. Characterised by (tiny) tiled flooring, fountains, hanging brass lamps, benches set in alcoves, Zanzibari chests, highly decorated chairs and by great cooling throughways, the main hotel is both relaxing and vast.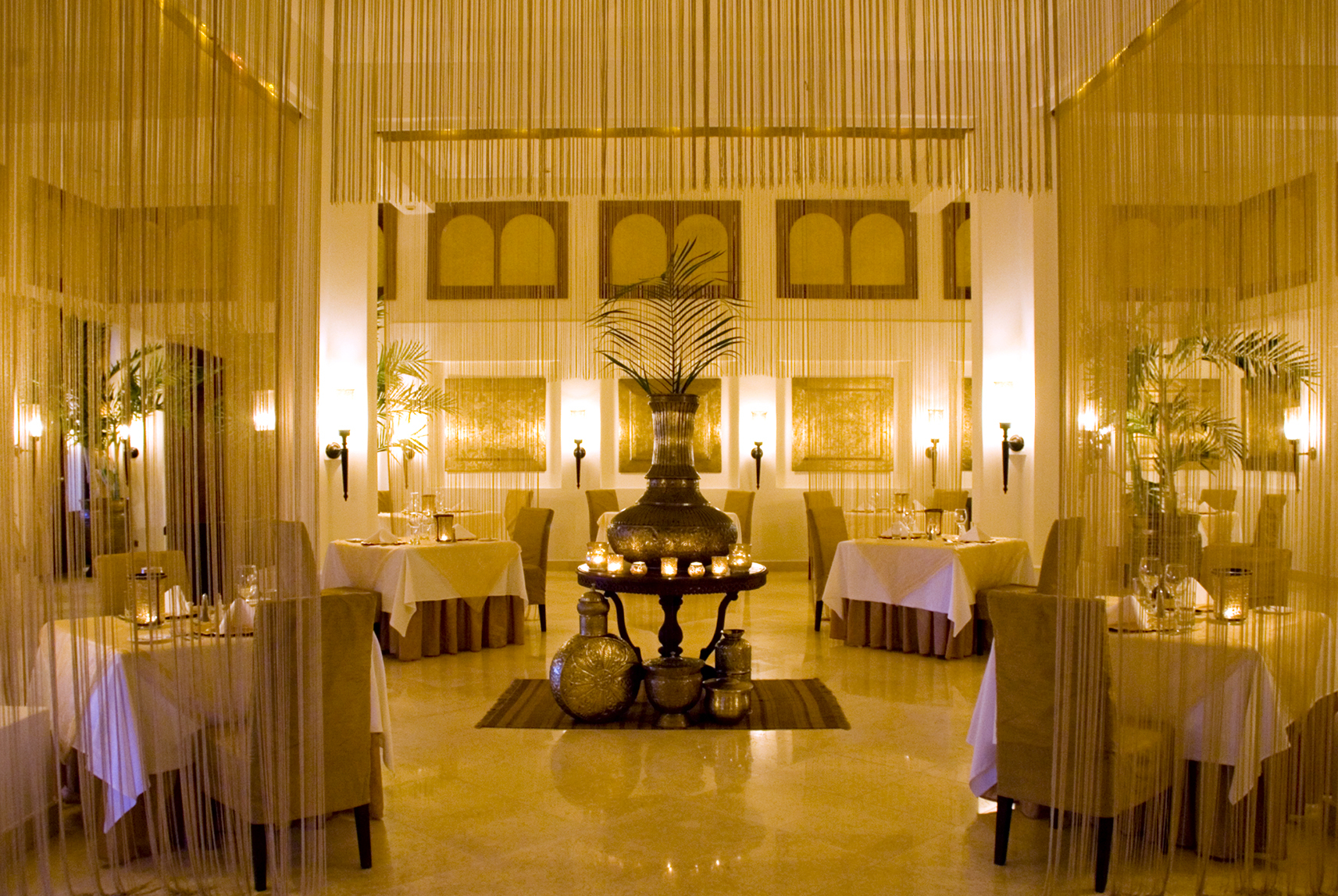 The food is exceptional. Advertising its cuisine as Indian, Arabic, Swahili and Persian (Zanzibari), the kitchen at Baraza Resort and Spa specialises in spice and fish, but is equally adept at preparing pastas, meat dishes and the like. Breakfast and dinner (select nights) is served on the Livingston Terrace; lunch – buffet, snacks and easy cook – can be found at the Ocean Lounge Bar and Restaurant; and dinner is best at the Sultan's Dining Room. Drinking – wine, beer, spirits – can be had at all three, and great cocktails and after evening drinks are available at the Dhahabu Bar and Lounge.
The rooms or villas are divided into 5 classes: one bedroom Ocean View (7), one bedroom Ocean Front (7), two bedroom Sultan View (5), two bedroom Garden View (10) – all self explanatory in terms of location – and the Presidential Ocean Villa (ocean front). The one bedroom villas are a treat. White, flat roofed and approached by means of a stone path, each possesses a massive (Baraza has the effect of exhausting synonyms for large) four poster bed, a seating area, an en suite bathroom and private veranda. The colouring is off white, beige, the woods both dark and light, and well chosen plants, pots and artefacts add texture to a space otherwise sparse. The bathroom – standalone bath, toilet, shower, twin sink – is a joy. The two bedroom villas are similar, only bigger, while the Presidential suite is all about size and extra service, with separate accommodation provided for guests' entourages.
Baraza Spa and Resort's activities are many. They include low and high tide water sports (kite surfing, kite / buggy boarding, biking, windsurfing, pedal boating and snorkelling), diving and land based excursions. The dive centre is excellent – the only PADI 5* Gold Palm and National Geographic Dive Centre in Zanzibar.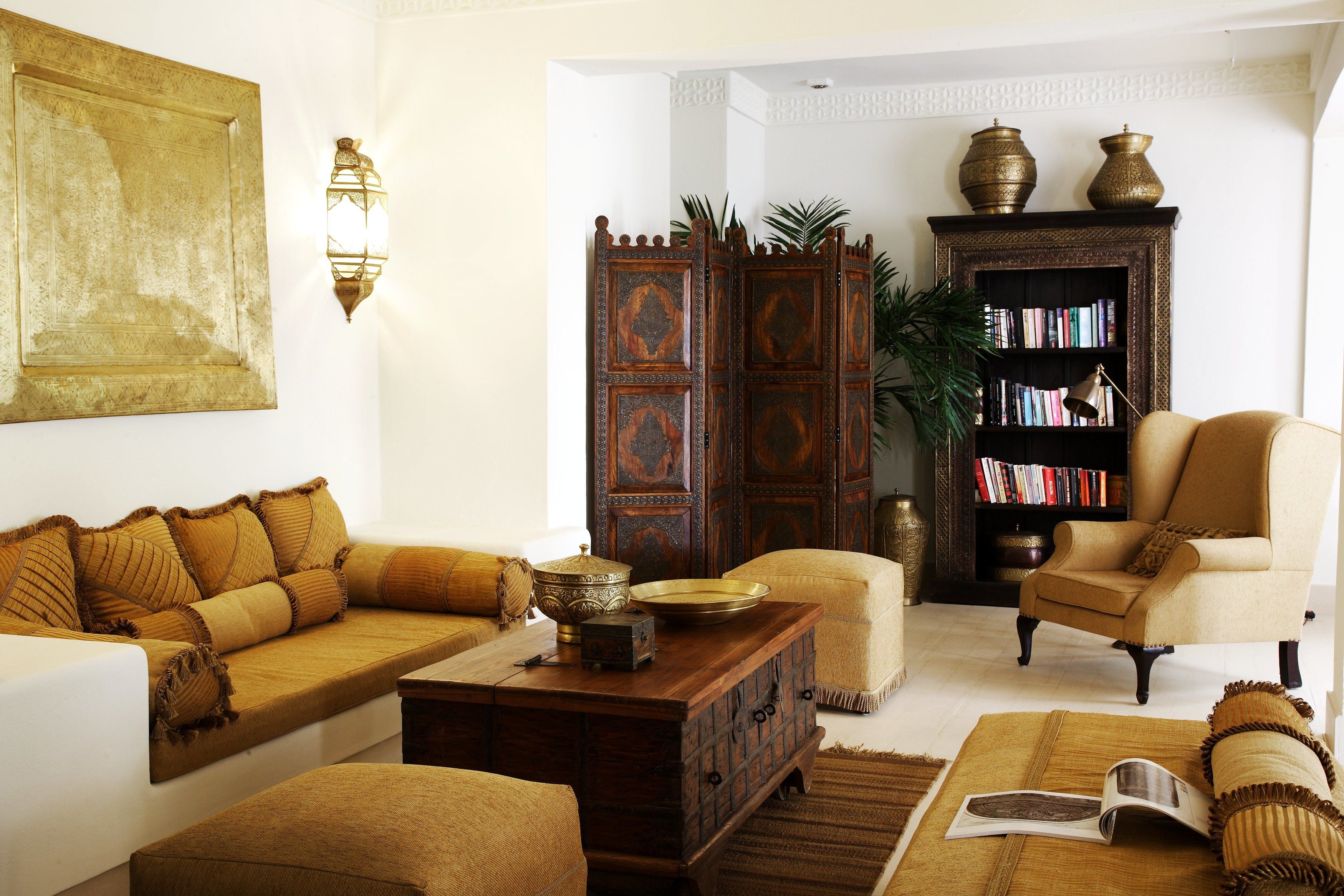 Please be advised that much of the decorative architecture at Baraza Resort and Spa is the work of skilled local artisans, that the furniture is all handmade, again by local artisans, that the resort lays claim to impressive energy saving and waste recycling measures and that it is involved in a number of island based initiatives, designed primarily to provide education, health and opportunity to disadvantaged communities.