The main accommodation on privately owned Ndarakwai Ranch, located in the Siha District, in West Kilimanjaro, Ndarakwai Camp is a very well run tented eco-camp.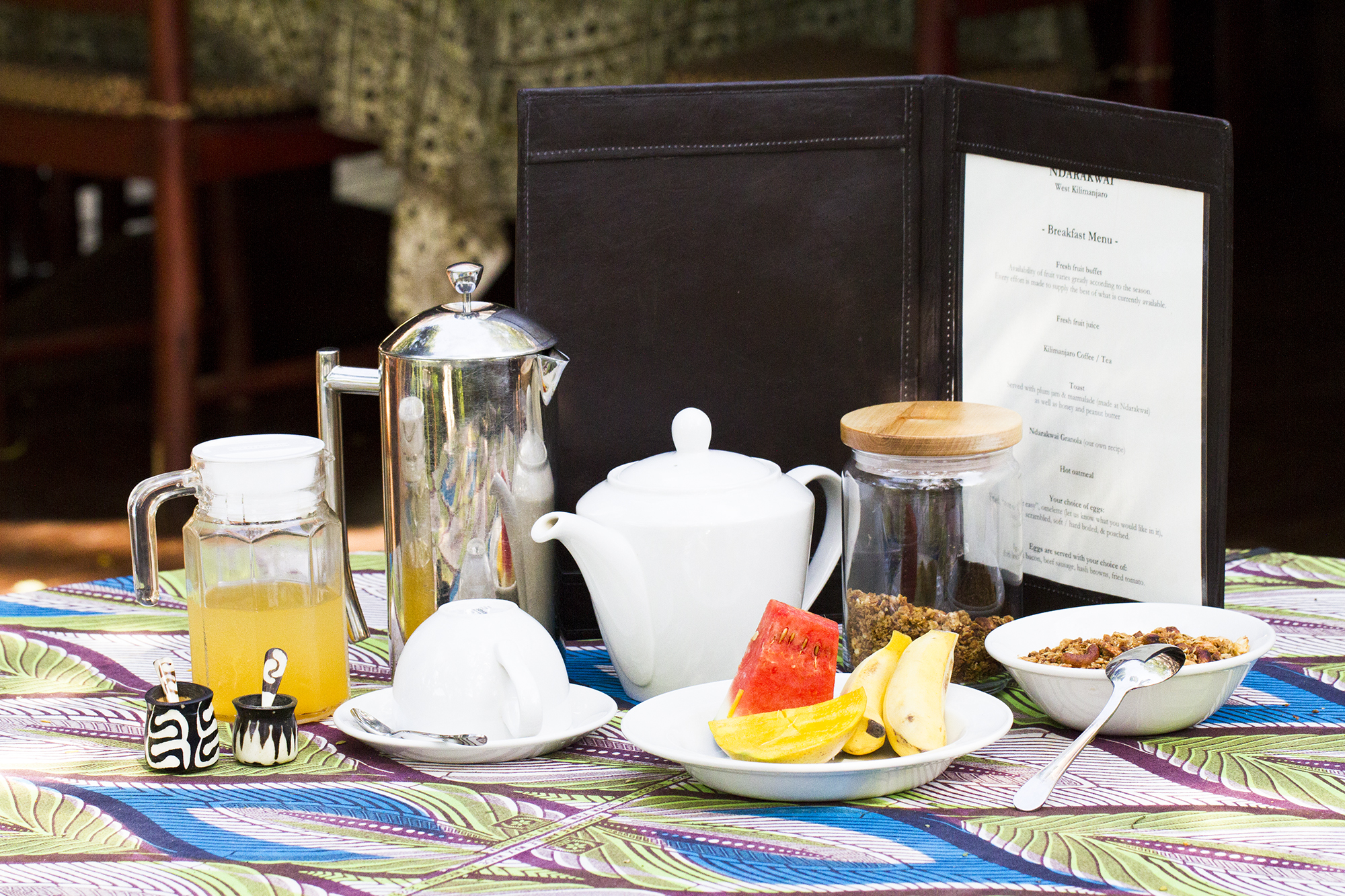 Situated in fig and yellow barked acacia forest, in the bend of a small river, and overlooking a natural clearing, Ndarakwai Camp consists of a main lodge and 15 en suite tents. The main lodge includes a reception, restaurant, table top shop, seating area, bar and decking. While the rooms are all beautifully positioned in and among the trees, the main lodge's entrance grounds are a tad on the sparse side, the wide, well-swept drive tending to dominate. It should be said, however, that we visited in October, during a particularly dry period, so I imagine things look quite different following the rains.
This said, the main pavilion at Ndarakwai Camp is beautifully positioned, the river and its vegetation an obvious magnet for birds and small game. The main pavilion is open sided, thatched and raised, comes with a range of lightweight and slumber seating – which in the lounge circles a huge fireplace, while in the restaurant is set out more formally – and has a very welcoming, comfortable and relaxed feel about it, a fact no doubt helped by the lodge's service, which from restaurant floor to room care to wildlife guide, is excellent. The menu is in the main European, supplemented once a week by all East African fare, while the meals themselves come in many forms – bush picnic, buffet, silver service and barbeque.
Each sleeping room at Ndarakwai Camp includes a double or twin bed, seating area, private balcony and en suite bathroom. Raised on dark wood floors and characterised by sisal rugs, handmade tables, dressers and shelving, it's functional, spacious and exactly what it says on the tin: that is, a room that is comfortable and clean and neither fussy nor over the top. There's a lockable wooden chest for valuables, the showers large and warm, the bathroom nicely done.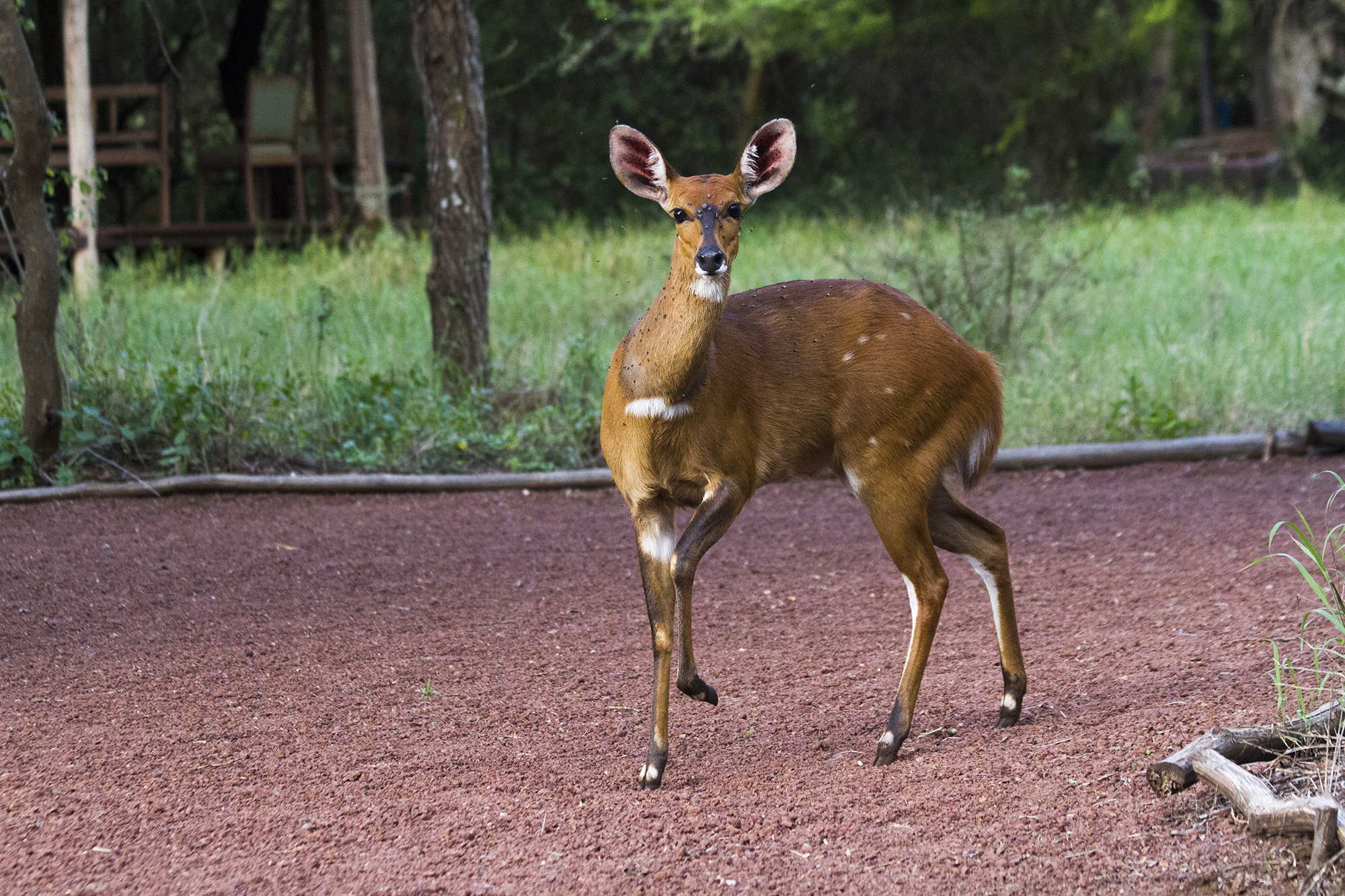 Activities at Ndarakwai Camp include game drives, guided walks, bird watching, tree house sundowners and cultural visits. Please be advised that everything at the camp is designed to fit in with the ranch's sustainable ethos, which means the local community is a major stakeholder, the food is locally grown and sourced, cooked traditionally, and the water is mountain sourced and purified on site.