3°
14'
21.36" S
35°
29'
48.96" E
Located in northern Tanzania, on the edge of Ngorongoro Crater, and billed as the most opulent of the area's lodges, Ngorongoro Crater Lodge is another of AndBeyond's flagship luxury destinations.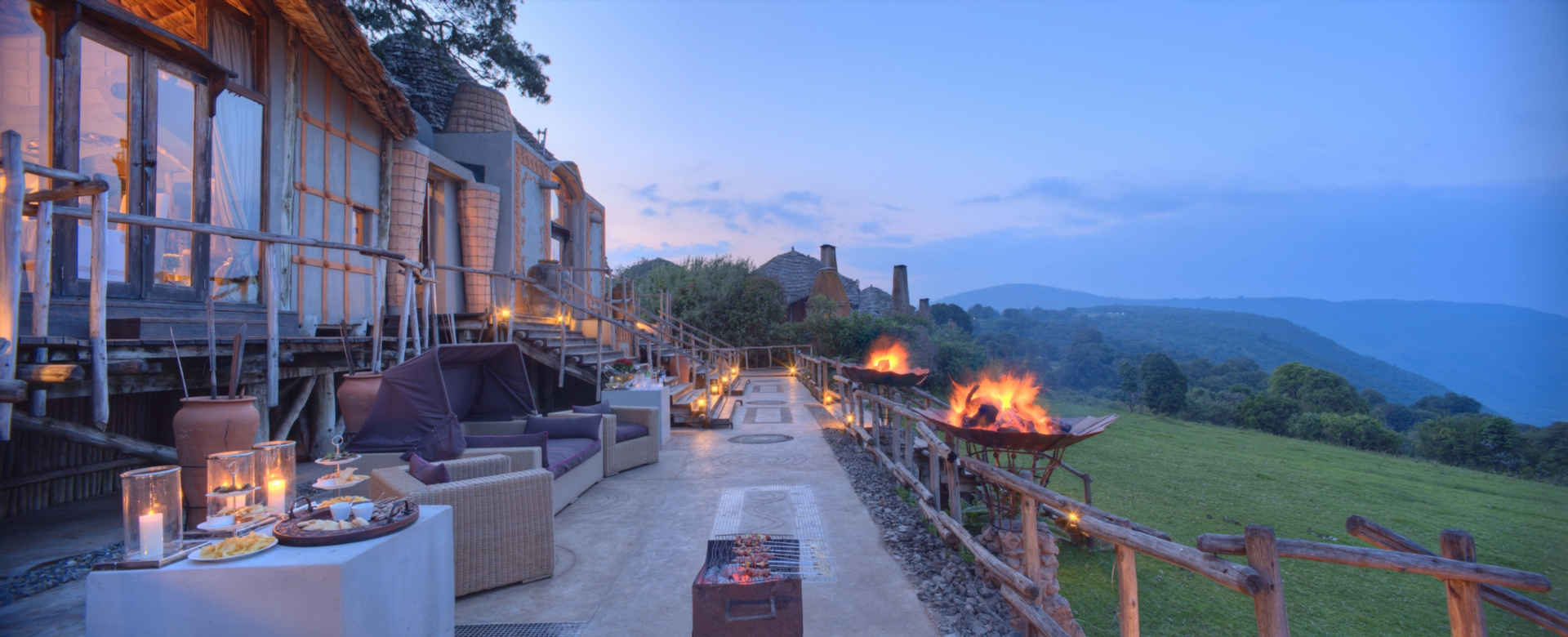 Sometimes called the Versailles of Africa, Ngorongoro Crater is too big, too decadent to be considered an eco-lodge, but it is a truly splendid piece of accommodation. A wood, stone and thatch build, it is divided into 3 sub-lodges – North, South and, further downhill, Tree – and can accommodate up to 60 guests. This sounds a lot, and it is, but each part of the lodge is largely self-sufficient, and possesses its own lounge, dining room, bar, library and verandah.
Approached by a set of wooden steps that fall through a garden, Tree is smaller than North and South, and its interiors are correspondingly cosier. Velvet covered seating, large antique mirrors and African art combine to create an opulent, extravagant atmosphere. North and South are equally aristocratic, only more spacious, more open, and there is greater room therefore with which to work in the mammoth sized mirrors, silk curtains and large sofas.
The food and service are first class. Breakfast is buffet (cereals, fruit and cooked), lunch either buffet or picnic and dinner is silver service. Feedback with regards to the quality of the food is unremittingly good. The floor service is polished, and each room comes with a personal butler, while management is personable, around and quick to right a problem.
Inspired by Masaai manyattas, the rooms are raised circular stone and thatch constructs whose over sized chimneys give the buildings an attractive slightly out-of-kilter look. Whereas, from the outside, the rooms are deliberately unfinished (beneath their soil red paint the walls are visibly packed with mud), the interiors are the complete opposite: modern, chic, the wooden floors are a deep polished brown, the beds enormous and wonderfully comfortable, and there is even a seating area arranged about an open log fire. The bathrooms – chandelier, free standing bath, twin sink, flush toilet, shower -would grace the pages of Vogue.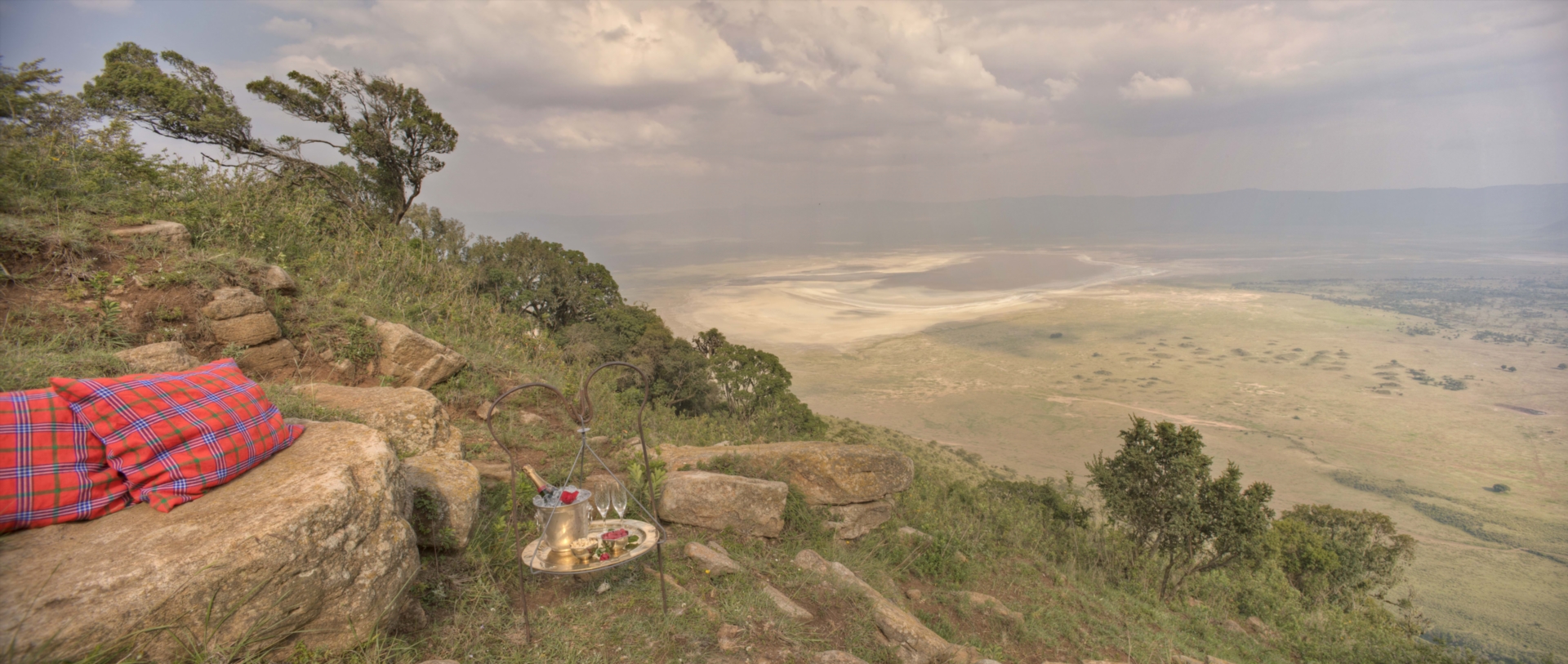 Activities at Ngorongoro Crater Lodge include game drives (in regulation close sided vehicles), guided walks, bird watching and excursions to Olduvai Gorge and surrounding areas.