3°
14'
29.56" S
35°
29'
16" E
Located on the outer slopes of the Ngorongoro Crater, in the Ngorongoro Conservation Area, near Karatu village, and set in English style gardens, Gibb's Farm is a private house with a reputation for providing its guests with a stay that is both authentically upcountry and very relaxed.
OVERVIEW
Established in 1929, it was home to the Gibbs family until 2003, and retains something of a working farm atmosphere. With fields given over to coffee, dairy and 10 acres of organic orchard, the farm has always proved relatively productive, but it has positively flourished since becoming one of the first to profit from the crater's worldwide reputation.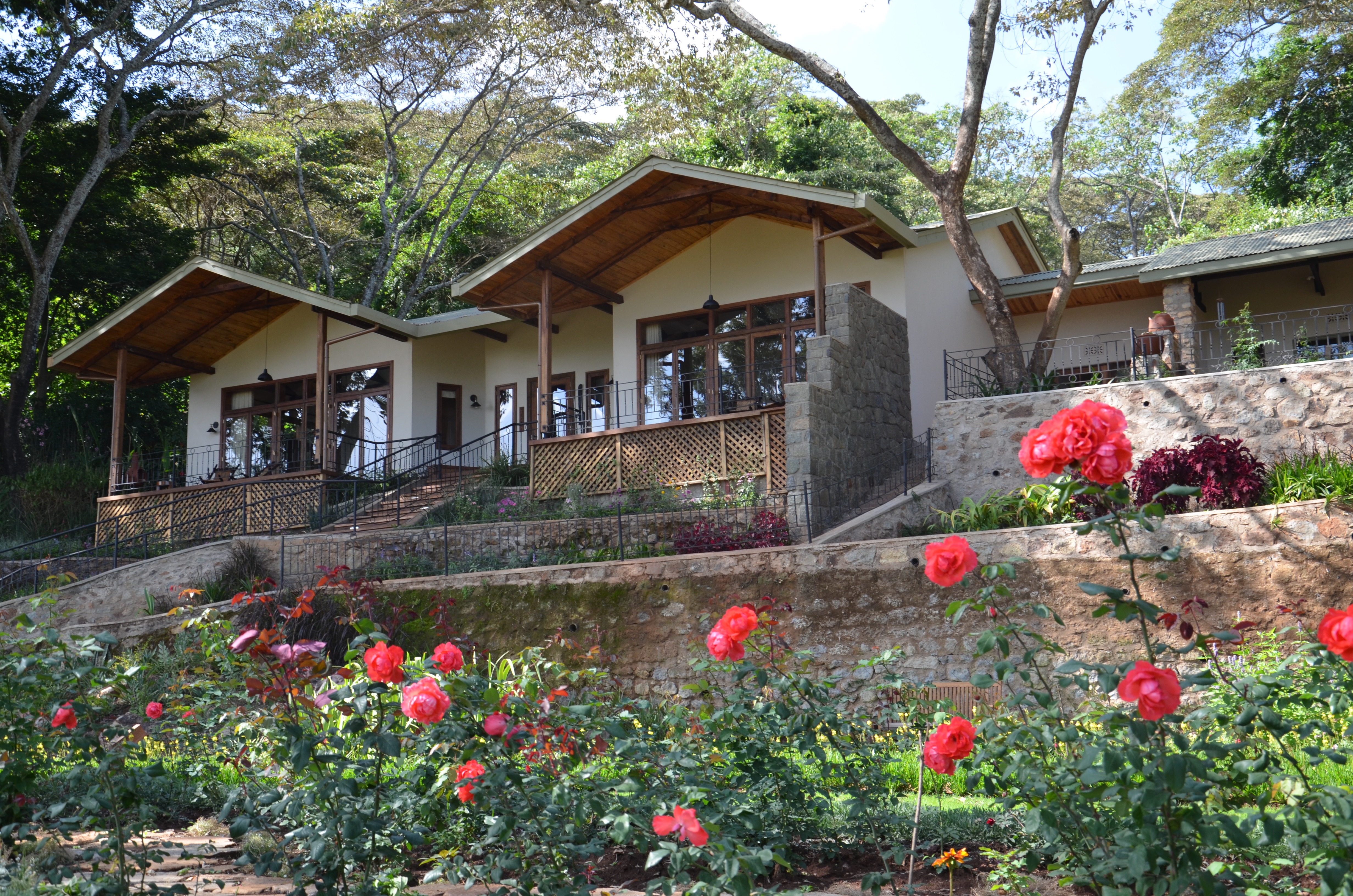 FOOD AND SERVICE
The food – locally sourced, home cooked – is fresh, delicious and international, and the amicable staff personify welcoming.
ACCOMMODATION
Consisting of the main house – dining room, lounge, open fire, bar – and 20 rooms, Gibb's Farm is largely a stone and wood build. The farm house is a large bungalow, and is characteristic of a certain upcountry style – white stone exterior, chimney, corrugated roofing – and its wooden floors, open stone chimney breast and mixed furnishings are very much in keeping with country frontier styles.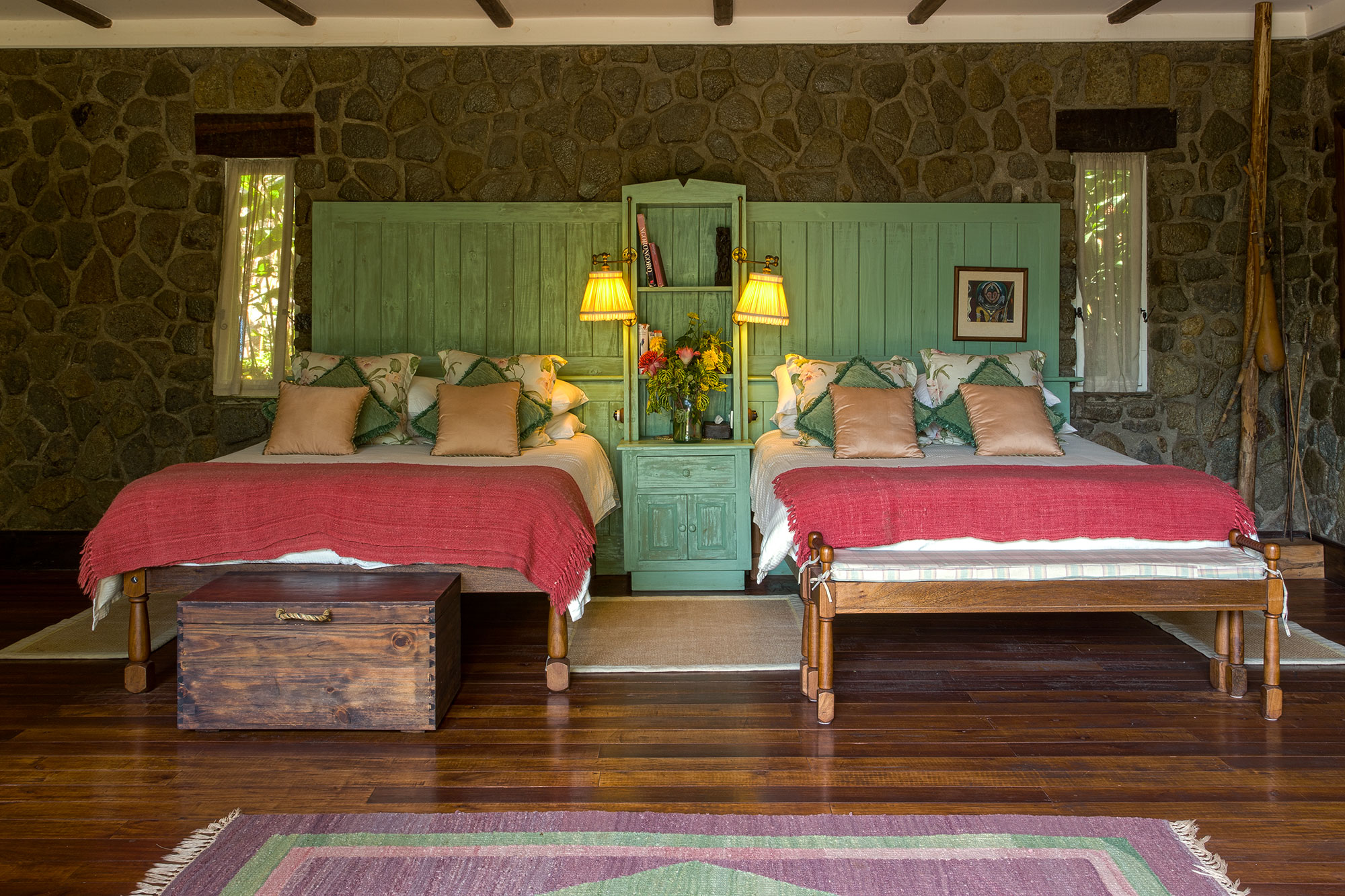 The sleeping rooms at Gibb's Farm – a mix of bungalows and cottages – are spotted around the gardens. Each is individually themed, individually named, and stands as a monument to a particular slice of the farm's history. Surrounded by plants and lawns, most of the cottages are a wood and corrugated iron build, simply and elegantly furnished.
Depending on its size, each has comfortable double/twin bed, a seating area, veranda and a seating area. Much emphasis is placed on art – it has its own studio and artists-in-residence – and on literature, and the rooms, which house small libraries and original pieces, are designed to reflect and encourage this interest. The bathrooms are spacious, well-lit and have giant sized baths. Wi-Fi is accessible in the shared areas, although it can be slow.
ACTIVITIES
With there being plenty of Tanzania luxury trip and travel opportunities, Gibb's Farm itself offers lots of activities that include excursions to the crater and nearby Lake Manyara, walks, farm based interests and relaxing in the gardens.
ethics
Conservation
The house serves as model for sustainable, ecologically sound practices, such as growing crops without pesticides, using organic fertiliser and building using sustainable materials. It also sponsors Mazingira Bora Karatu (MBK), a conservation group that promotes environmental awareness, plants native trees and rehabilitates degraded lands.
Commerce 
Generations of families have been an integral part of Gibb's Farm—95% of the farm's 130 full-time employees are from the immediate community.
Community 
Gibb's Farm provides education and training opportunities to promote leadership skills and lifelong learning. The farm sponsors employees' healthcare, providing primary healthcare to employees and their dependents. In 2006 Gibb's Farm built an onsite clinic, the Osero Forest Employee Clinic, the first to integrate indigenous medicine along with allopathic health care.