Located in the Songosongo Archipelago, just off the coast of Tanzania, Fanjove Island is a secluded and exclusive luxury beach lodge.
Overview
Consisting of a shared area and six private bandas, few adjectives can do Fanjove justice. The island is the meaning of exclusive. Apart from the comings and goings of staff, it's totally devoid of any outside interference. The restaurant and lounge area is open-air, allowing visitors to enjoy their evening meal by starlight. The dining area has points for guests to charge their electronics. A small shop is also located on the island.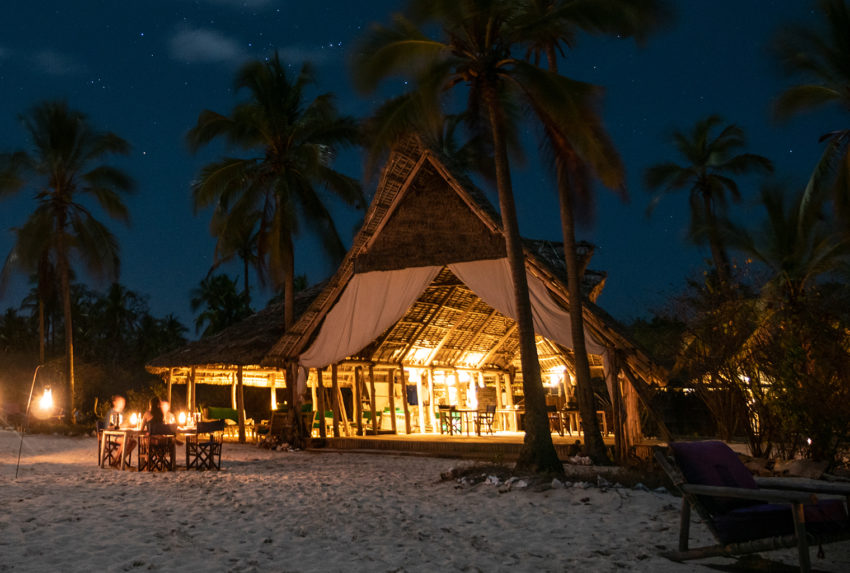 Service & food
Fanjove's menu infuses the island's diverse cultural heritage, and often includes richly flavoured curries and fish caught fresh during the day. Dietary requirements are accommodated with advance notice, and fresh water is produced by desalinator. Sunset drinks atop the island's formidable 19th century lighthouse are highly recommended.
Rooms
Constructed to resemble a dhow, the two-storey bandas are located on the island's shore and open at the front so guests can fully appreciate the stunning sea vistas. Simple and beautiful, the bandas are designed to be a place of comfort and rest, blending wonderfully with into their surrounding environment. Each comes with an en-suite bathroom.
Activities
The activities take full advantage of the sea: diving and snorkelling opportunities are legion. Visibility underwater can reach a 30 meters, allowing explorers the chance to see damselfish, angelfish and the likes. With 11 kilometres of intact coral surrounds the island, it's a marine delight. Bird watching, dhow sailing, nature walks and catch-and-release fishing are also among the wealth of activities, while the Fanjove Nature Trial is an exceptional way of learning more about the island's history and customs.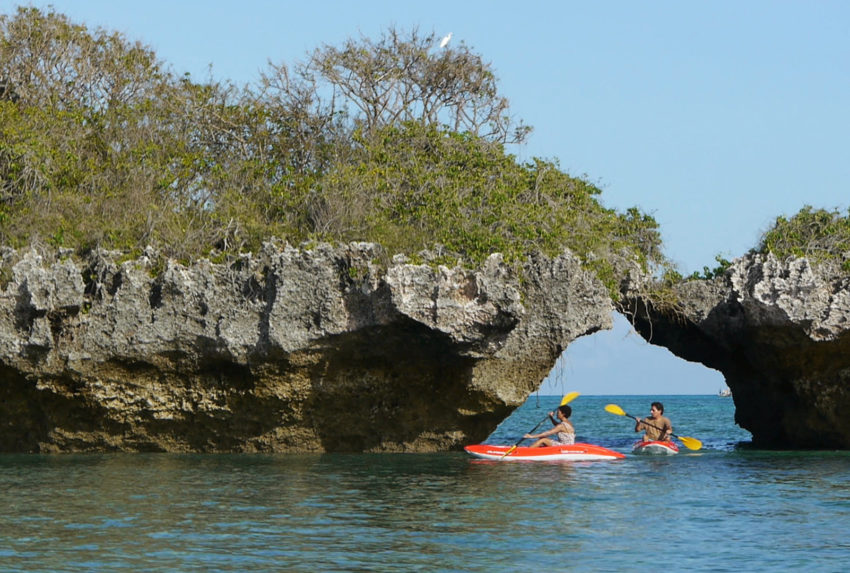 Impact
Conservation
Every banda is powered by solar power and buildings on the island are constructed using sustainable materials such as mukuti (palm leaves).
Community
3% of the income from Fanjove is donated to the local community of Songosongo Island and used to support a range of social development projects.