Opened in June 2012, and situated along the western corridor of Serengeti National Park, on the Singita Grumeti Reserves, Singita Serengeti House is the latest addition to owner Paul Tudor's extraordinary collection of safari properties.
Overview
Aimed at families, small groups and honeymooning couples, overlooking plains and a nearby watering hole, Singita Serengeti House is a stone and wood build consisting of a main house and four sleeping rooms. It's an especially fine example of the purpose-built safari private house: open, large and designed with both the sun and shade in mind, and set in grounds that run without a break into the plains. It includes a lounge, dining room, outdoor decking, pool, internet facilities and tennis court.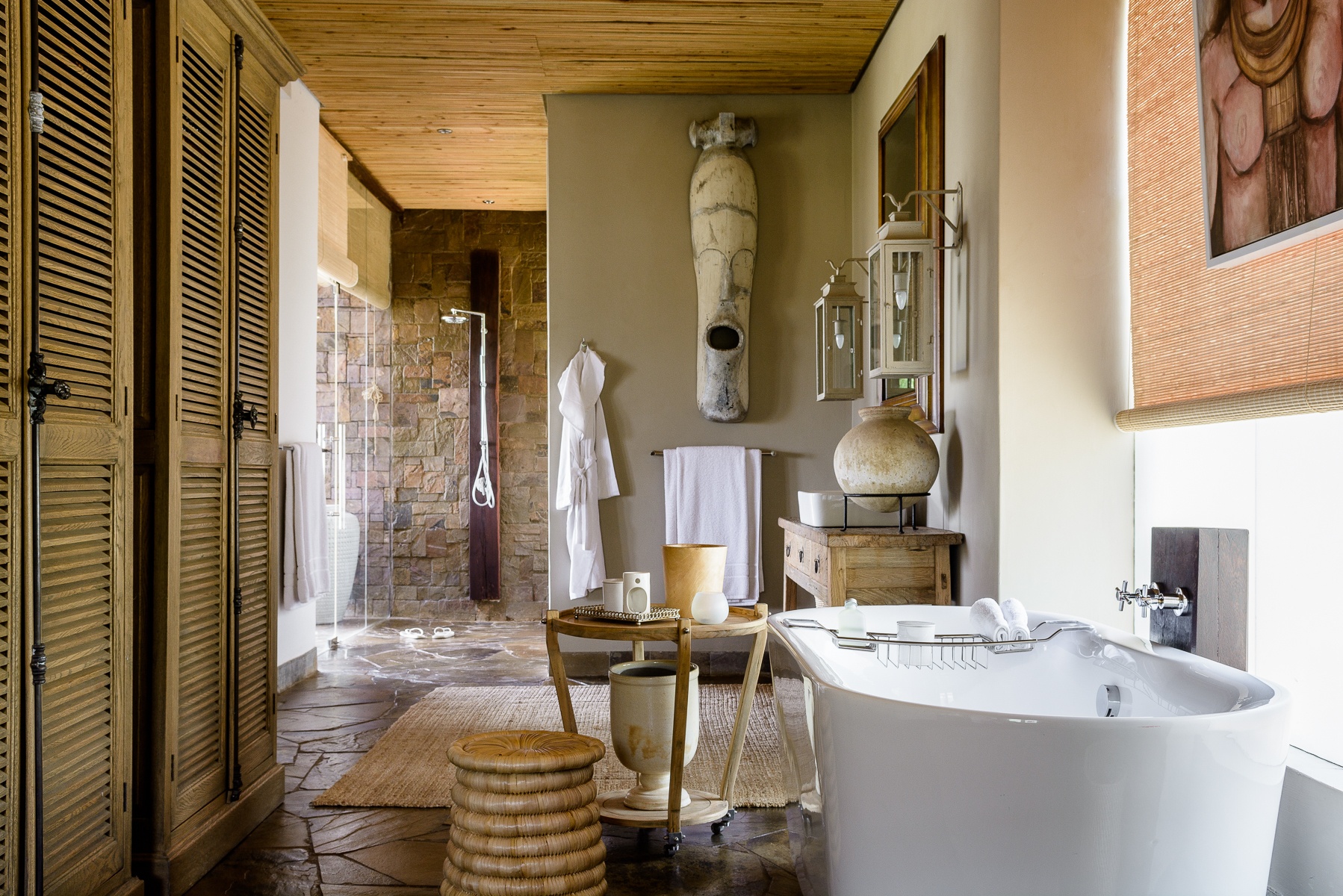 Food & service
As is true of all Singita properties, the food and service at Singita Serengeti House is first class. With a special emphasis placed on the independence afforded its guests, the house comes with its own dedicated team: a house manager, staff, a chef and a guide. The food is excellent, the wine equally so. Meals are served inside, at the dining table, outside, on the veranda, or in one's suites. The service is professional, friendly and extraordinarily discrete.
Rooms
Devised by Cape Town-based Cecile and Boyd, the house's interiors are something else. Designed to reflect and shape the experience of travelling the Serengeti's vast and often pale savannahs, the lounge is enormous, its high ceilings offset by great glass doors, two metre-long chandeliers and a mirror spanning much of the room's chimney breast. Characterised by a typically formal setup, the sofas, lightweight stools and side tables face each other across sisal matting, while the walls and corners are populated by well-chosen pieces of art, a life-size stone sculpture and an equally large standing lamp.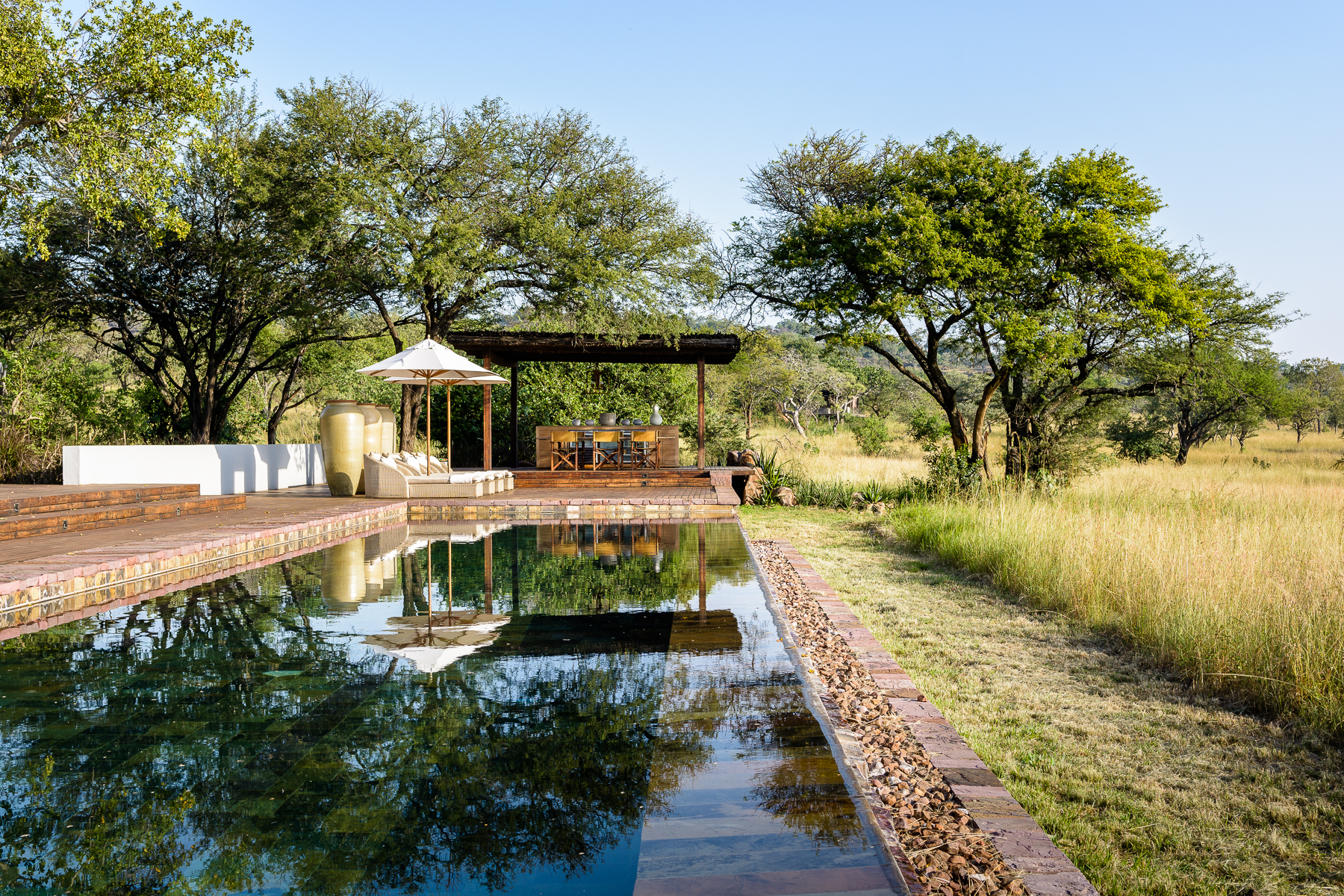 Singita Serengeti House's suites – like the main house – blend European aristo-design with Africana features, the resulting effect both luxurious and well-judged. Consisting of a double bed, an en suite bathroom, inside and outside showers, a seating area and a private terrace, each suite is comfortable, spacious and marked by the main house's penchant for white walls, bleached woods and linen-coloured furnishings. Relaxing, sumptuous, they're a delight. Please note that two of the suites are located away from the house.
Activities
With nearby Singita properties open to guests, activities at Serengeti House include wildlife drives, guided walks, bush picnics, star gazing, archery, and yoga and spa facilities.
Impact
Singita supports numerous exciting initiatives which help both local communities and the environment, further detailed on the Sasakwa Lodge accommodation page.