Small, beautifully thought through, and located in northern Tanzania on the Serengeti's much-vaunted Singita Grumeti Reserve, Sabora Plains Tented Camp is a leading eco-luxury camp.
Overview
There are nine self-contained sleeping suites and a large tented mess area, with an emphasis placed on quality, attention and authenticity. The main lodge consists of two dining areas, an open-plan bar and lounge, a separate pool area, a red clay tennis court and a guest deli stocked with gourmet snacks. The decor is neutral and simple throughout the camp, featuring natural textiles and the work of local artisans. In addition, there is a wellness and fitness facility, and a signature Singita boutique and gallery.
Please note: WiFi connection is limited due to the camp's remote location.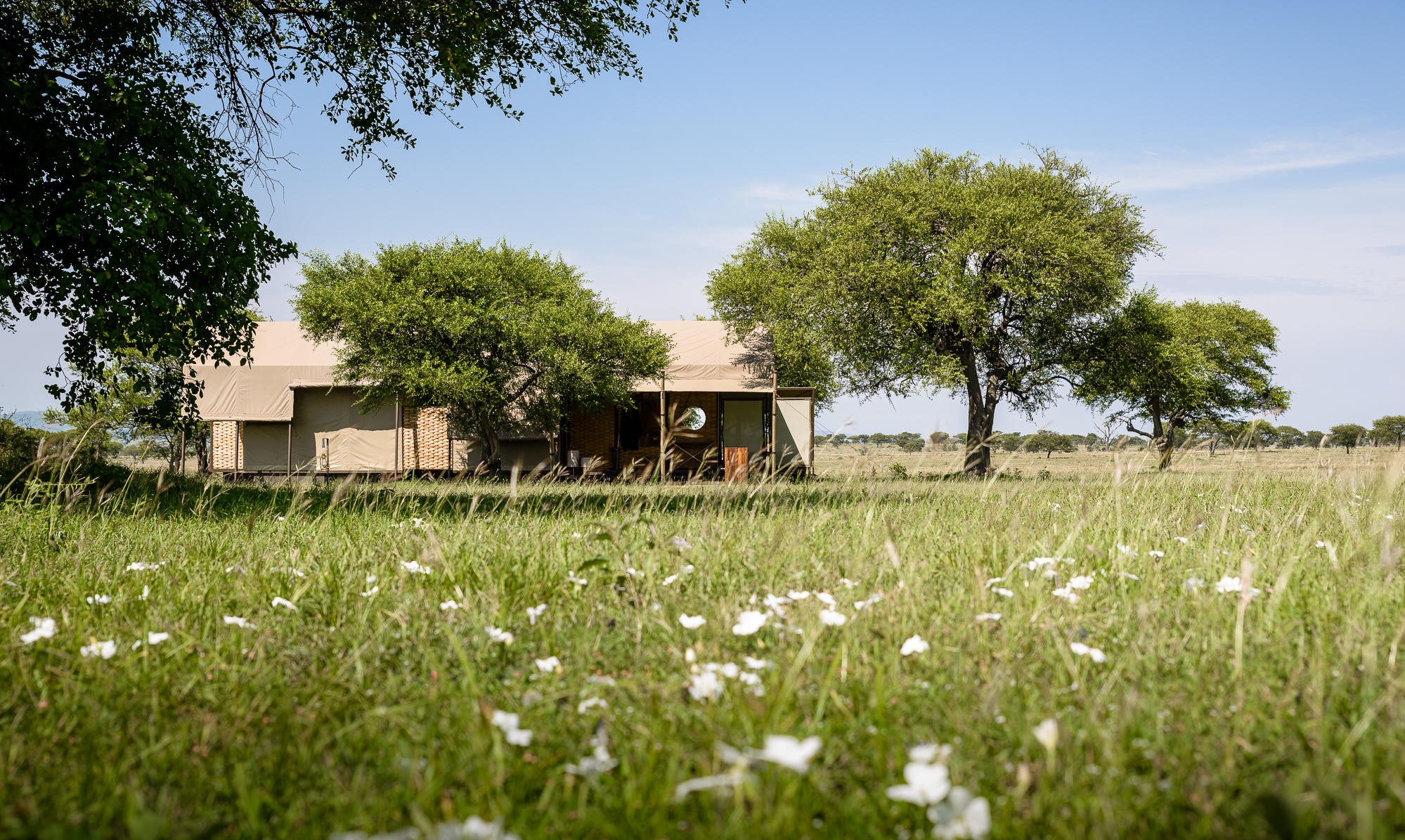 Food & service
The cuisine is European and African, and meals, whether enjoyed as picnic, private dining or family style, are superb and of the highest quality. The service is equally as fine. Meals are usually served around a shared table or out by the campfire, but the option for private dining and picnics is available upon request.
Rooms
Slightly raised on wooden platforms, with some situated in pairs for families, the nine sleeping tents all include private pantries, dining and fitness areas, as well as meditation decks, where guests can rest or enjoy some yoga, while outdoor salas include sheltered daybeds that overlook one of Sabora's two waterholes, making a prime spot for game-viewing.
Each tent also includes a large double/twin four-poster bed, a writing table, a veranda and a separate bathroom with standalone baths overlooking the plains.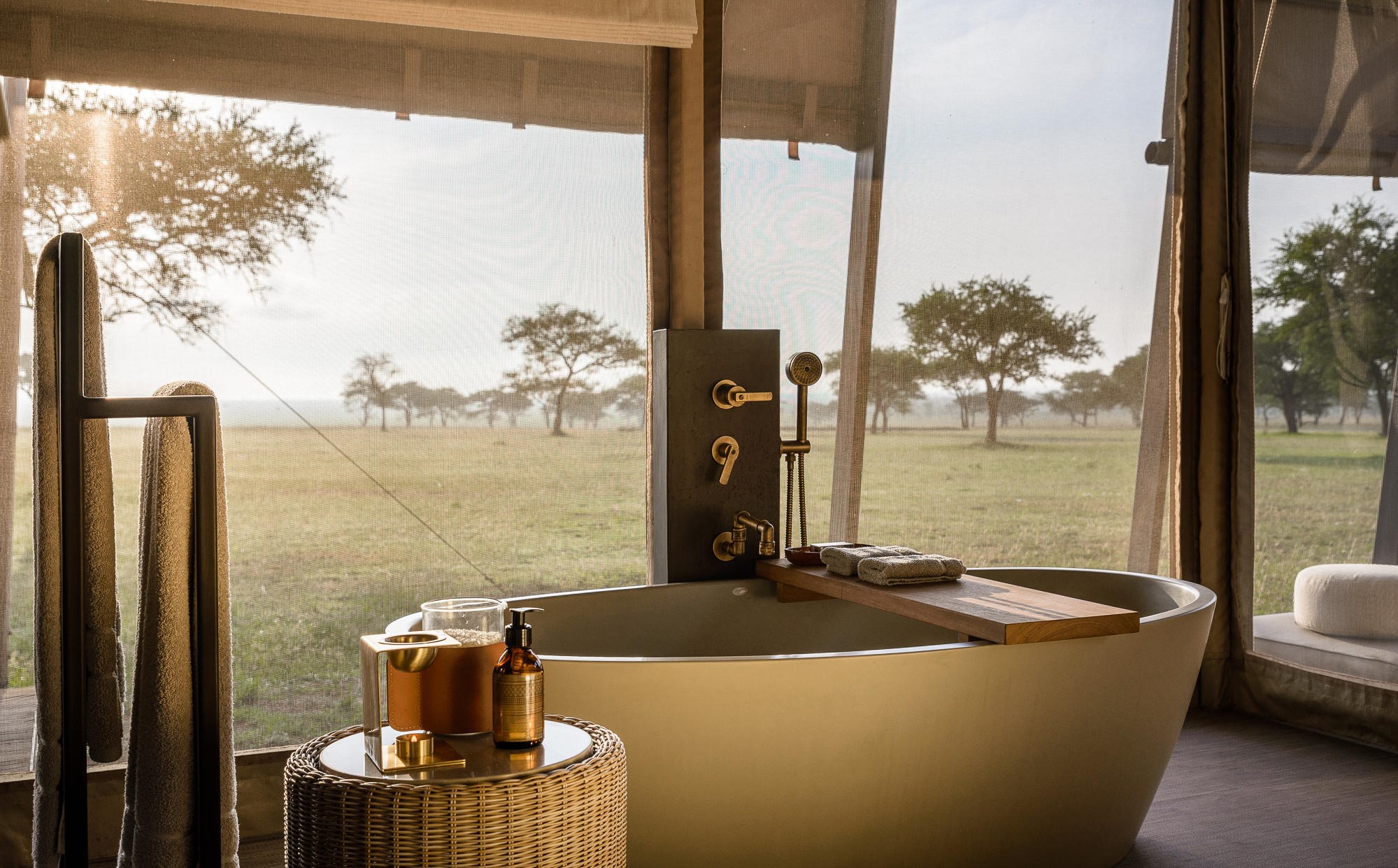 Activities
Activities at Sabora include wildlife drives, guided walks, bush picnics, massage, archery, tennis, and stargazing.
Impact
Conservation
Please note that Singita Serengeti is a not-for-profit organisation. All profits are returned to the reserve and to the people who live here. Singita also supports numerous exciting initiatives which help both local communities and the environment, further detailed on the Sasakwa Lodge accommodation page.