PLEASE NOTE: Singita Mobile Tented Equestrian Camp along with all other Singita properties no longer offer horse riding as the horses have been relocated to the Maasai Mara where they are now operating under the Great Plains banner. Consequently this camp will no longer be operating. We suggest considering Singita Explore as an alternative accommodation.
Launched on June 1st 2011, and operating out of award winning Sasakwa Lodge, Singita's Mobile Tented Equestrian Safari is quickly gaining a reputation for offering one of Africa's finest wild riding experiences.
OVERVIEW
Exploiting the migration heavy Grumeti Reserves, the Mobile Tented Equestrian Safari is designed with experienced riders in mind, covers an enormous amount of ground and, depending on the nature of a given itinerary, involves moving both camp and lodge. While we outline the various itineraries in detail below, accommodation takes place in Sasakwa Lodge, in standard Singita luxury tents and in Faru Faru Lodge. For further non-equestrian information pertaining to either lodge, please go to Tanzanian accommodation.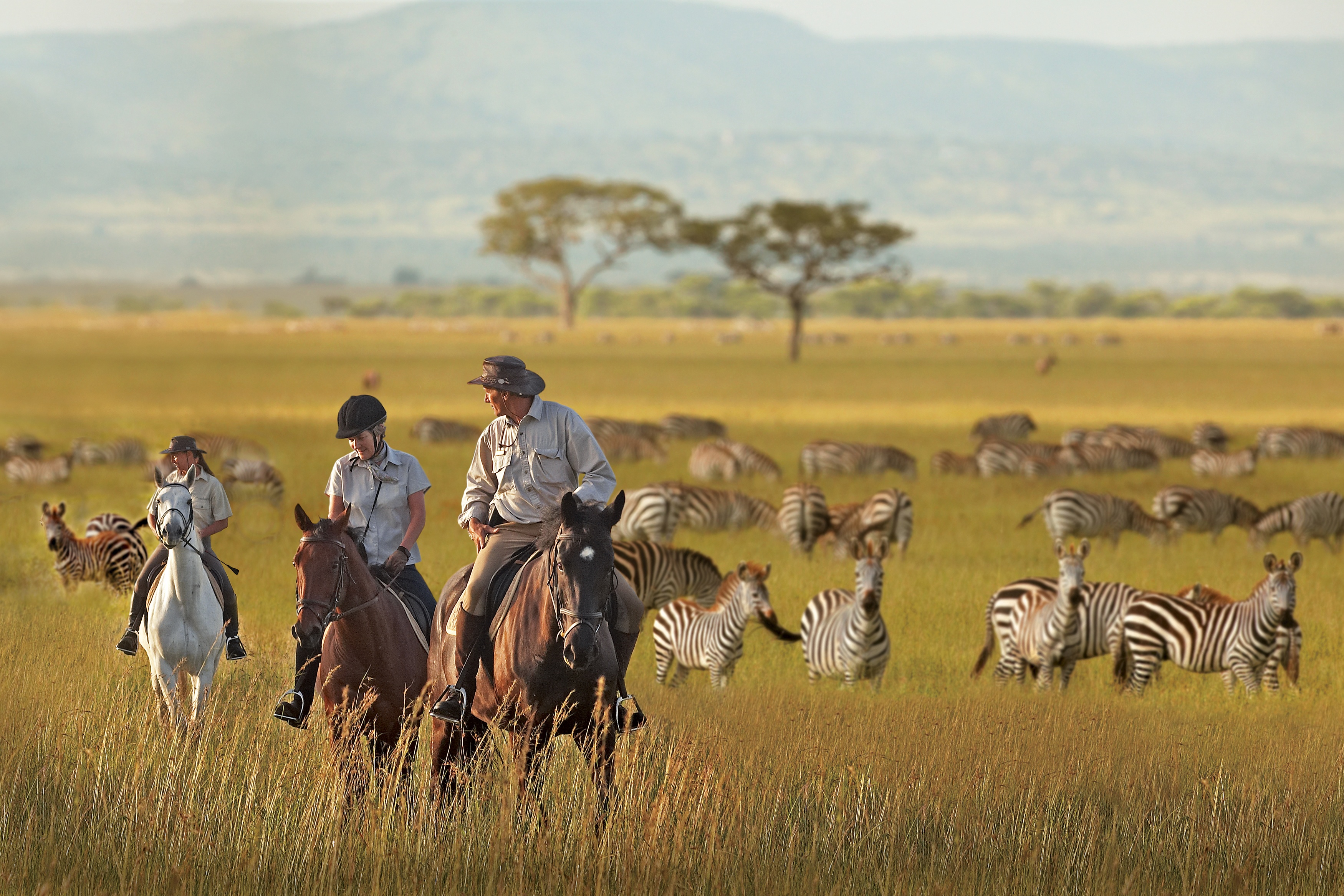 ACCOMMODATION
Singita's guided safari rides take two forms: they can either be booked on an exclusive basis or as part of group composed of riders from around the world. The first option allows for a greater degree of flexibility with regards to the timing, length and destination of a given ride, while the second is tied to set departure times, and offers a 4 or 7 day safari. In practice, however, exclusively booked safaris follow much the same course as set itineraries – such is the quality of these rides.
Activities
Briefly, set itineraries begin with a night at Sasakwa Lodge, where guests spend the afternoon getting to meet their horses and choosing tack and riding equipment. The next day sees the start of the ride, with a 5 hour leg to the first mobile camp. Here guests will spend two nights, the days interspersed with rides, mess tent based periods of relaxation, candlelit dinners, bush picnics and sundowners. Luxurious and brilliantly serviced, the camps are supported by a 4×4 wildlife viewer, allowing guests the option of wildlife drives, and used to ferry riders from the end point of afternoon rides, when dusk and tiredness call for a change in mode of transport. For further information with regards to mobile tented accommodation, please see Singita Mobile Tented Safaris in Tanzanian accommodation.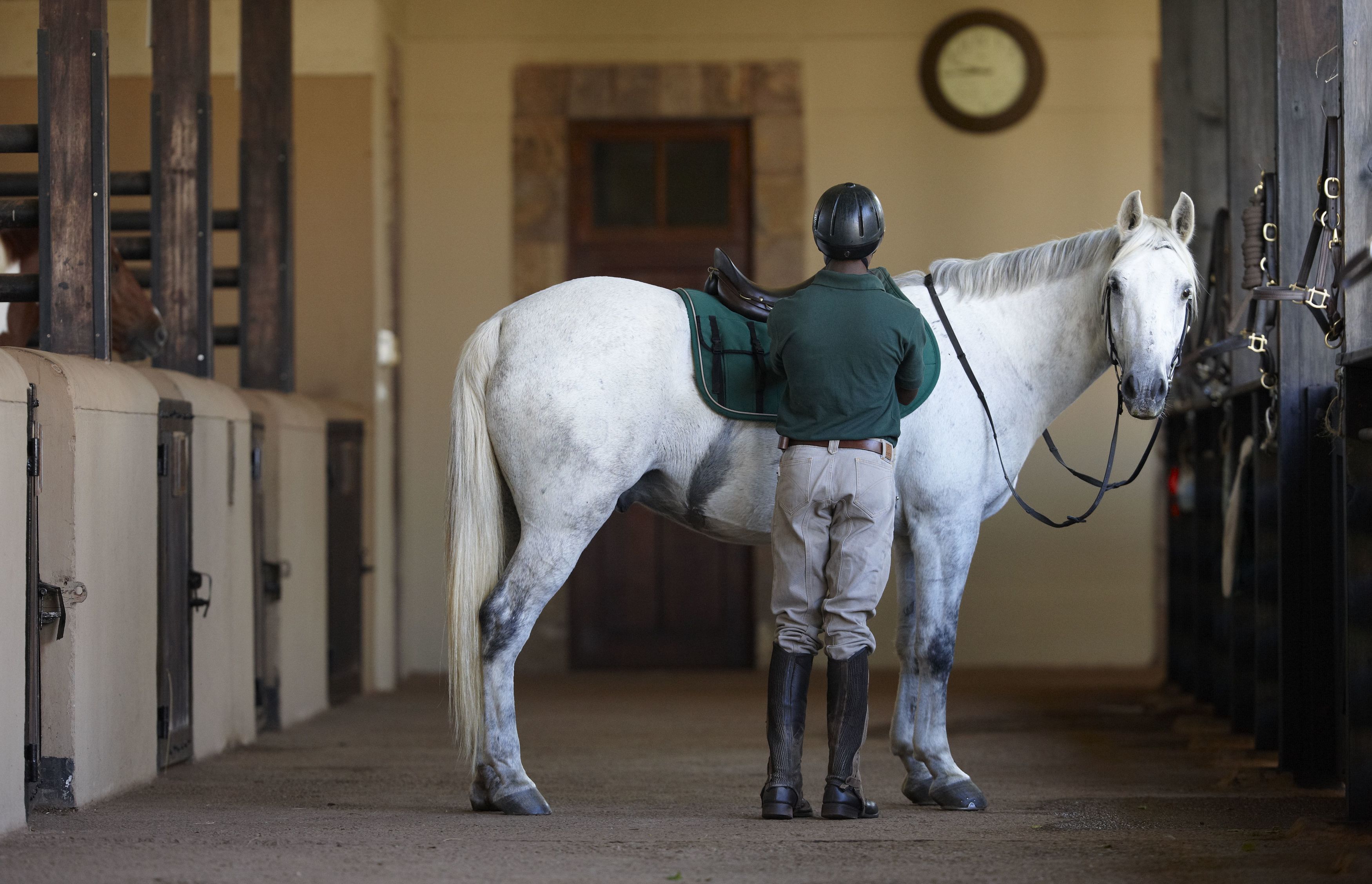 On the fourth day camp is struck and guests ride to Faru Faru Lodge, which is where, for those on a 4 day wild riding itinerary, and following a night, the safari ends; while, for those on the 7 day itinerary, the lodge is base-camp for two nights, the in-between day spent exploring Faru Faru's animal rich plains. On the sixth day, guests decamp by horseback to the second mobile camp, where another two days worth of riding takes place. On the eighth and last day, guests are transported back to Sasakwa Lodge.
Please note that the horses used are of mixed stock, and include South African Boerperd, Quarter Horse Breed, Thorough Breed and Friesian Crosses. Riders need to be competent at all paces, and across all terrains. Weight restrictions are set at 220 lbs (100 kg), though there are horses that can – depending on availability – accommodate heavier riders. Age restrictions are set at 14 years, though younger riders may participate, depending on competence.