A leading light from Singita Serengeti's Grumeti Reserve portfolio, Sasakwa Lodge is located in northern Tanzania, in the western corridor of Serengeti National Park.
Overview
Purpose built, situated on a small hill overlooking the plains, and positioned so as to maximize guests' experience of the migration, Sasakwa Lodge is a stone build reminiscent of the colonial clubs of yesteryear. Consisting of a main lodge and 11 luxury suites, the shared areas include drawing, dining and billiard rooms, alongside a library, bar, shop, children's playroom and swimming pool. Underlining the aristocratic upcountry feel, antiques, old leather furniture, hurricane lamps, gilded mirrors, giant paintings, a grand piano and chandeliers populate various rooms.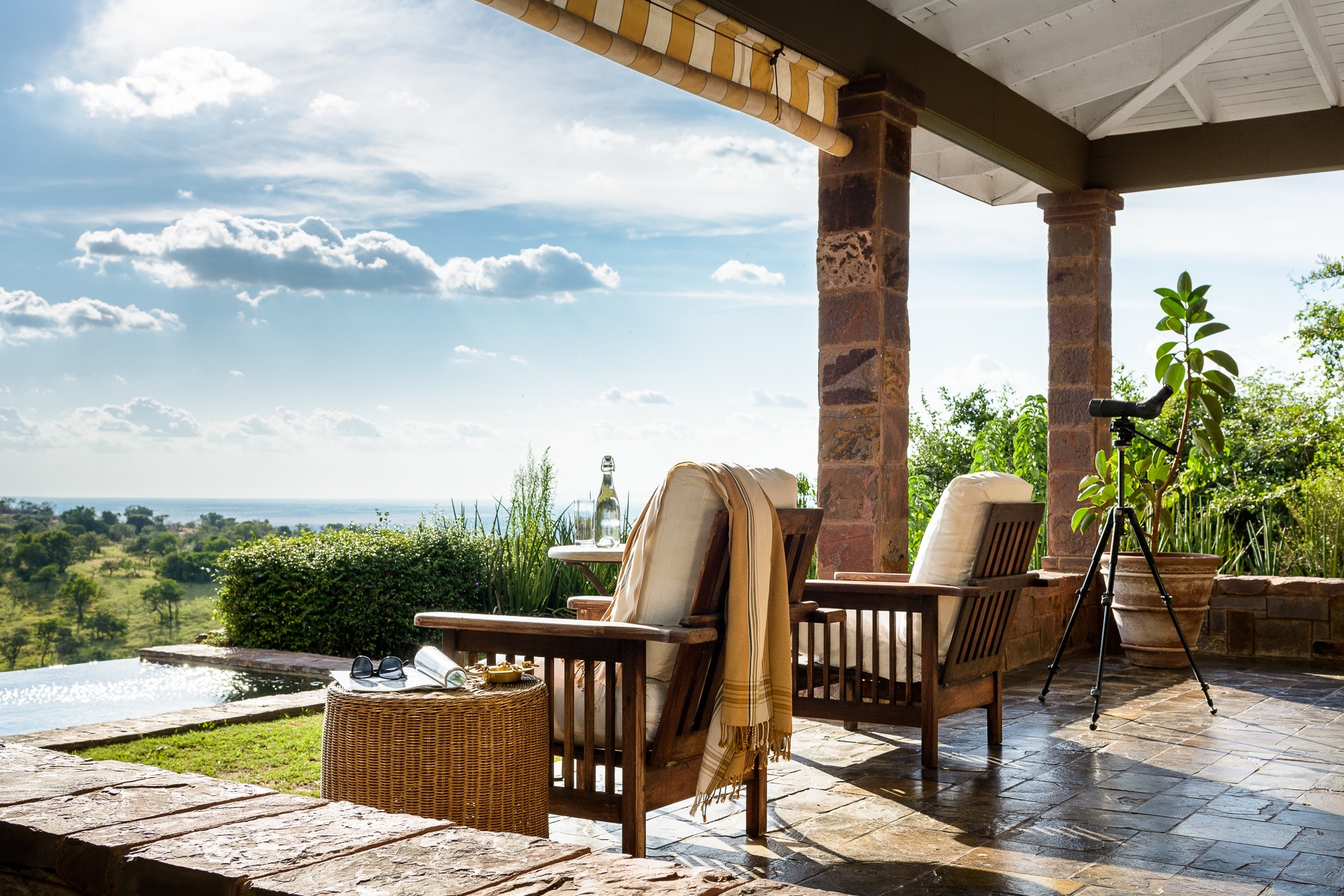 Food & service
The service at Sasakwa Lodge – discreet and highly attentive – is excellent, and the food (which, apart from a breakfast buffet, is served a la carte) is European and designed to emulate the best of the continent's restaurants.
Rooms
Situated in their own private gardens, the sleeping suites are not all of the same size. The smallest has just one bedroom, while the largest has 4. A homage to nineteenth century expat designs, the suites' exteriors are marked by a small porch and rear veranda, while the rooms have been furnished by Cecile and Boyd, and are characterised by the same opulent taste exhibited in the main lodge.
Each suite includes a separate lounge, open fire, double bed(s), separate bathroom(s), dressing area and plunge pool. The bathrooms are from another world: split into three – a washing room, bath and toilet – they are enormous. Free Wi-Fi is available in the suites.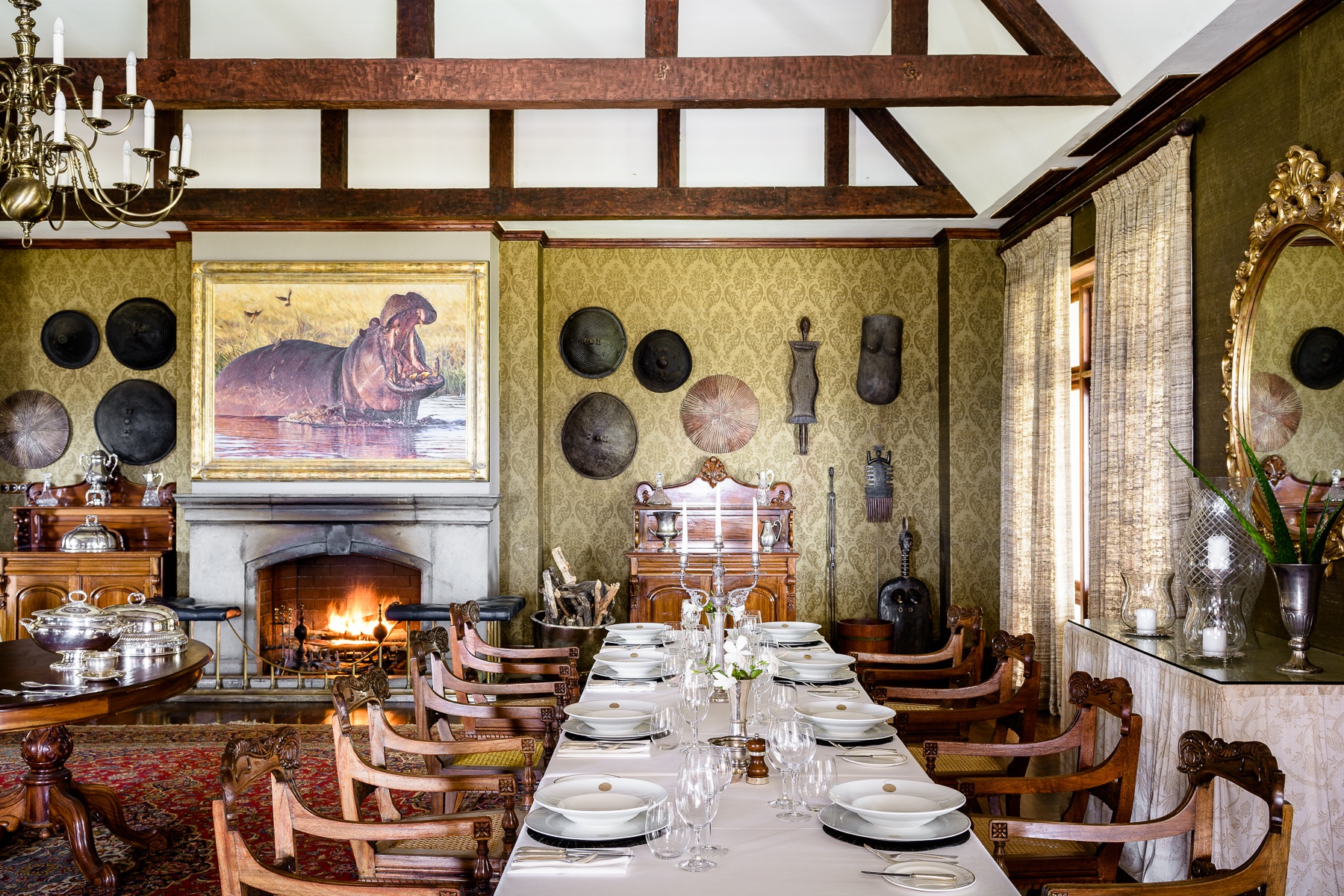 Activities
Activities at Sasakwa Lodge include wildlife drives, guided walks, bush picnics, spa and massage facilities, archery, tennis and ballooning.
Impact
Singita supports numerous exciting initiatives which help both local communities and the environment.
Conservation
Environmental Education Centre (EEC): A training centre fully funded by SGF where students (14-16 years) come and stay for six days getting orientation on various aspects of conservation and development and the linkages between the two. It is meant to gradually build a critical mass of local people who not only cherish conservation but well versed in the basics and linkages between conservation and development. All those who get trained at EEC are expected to establish conservation related projects in their schools; such projects include debating clubs, tree nurseries, essay competitions and the like.
Commerce 
Makundusi poultry project: a group of 3 women supported by the company. The company paid for the construction of a shed, provided seed capital and is supporting the group in developing management and business skills. The group is selling eggs to the company through a farmers association mandated to collate individual farmers produce and sell to the company.
Community
Makundusi primary school: a public primary school owned by the government but built from scratch from a significant company contribution. The company contributed buildings and recently through a guest contribution the company set-up a mobile library.
Natta secondary school: a government owned public secondary school. The company has made various contributions to the school, such as assisting with the construction of buildings, establishing a library and drilling a solar driven pump borehole. The company also set up a bio latrine cooking system. Other infrastructure provided by the company includes computers, water storage tanks and a soak pit.