Small, beautifully thought through, and located in northern Tanzania, on the Serengeti's much vaunted Singita Grumeti Reserve, Sabora Plains Tented Camp is a leading eco-luxury camp.
Overview
Consisting of a clutch of mess tents and just 9 sleeping tents, the emphasis here is placed on quality, attention and authenticity. To this end, the main area, an outdoor lounge area straddled by a dining and a lounge tent, is characterised by 2 ancient Chevrolets – parked on either side of the main area – Persian rugs, gilded mirrors, claw footed sofas, thick cream carpets and a whole host of 1920s antiques.
The 1920s theme extends to the use of original campaign furniture, Arabic and Indian artifacts and a red clay tennis court. In addition to this, there's a pool, spa, massage facility and – perhaps surprisingly – Wi-Fi access.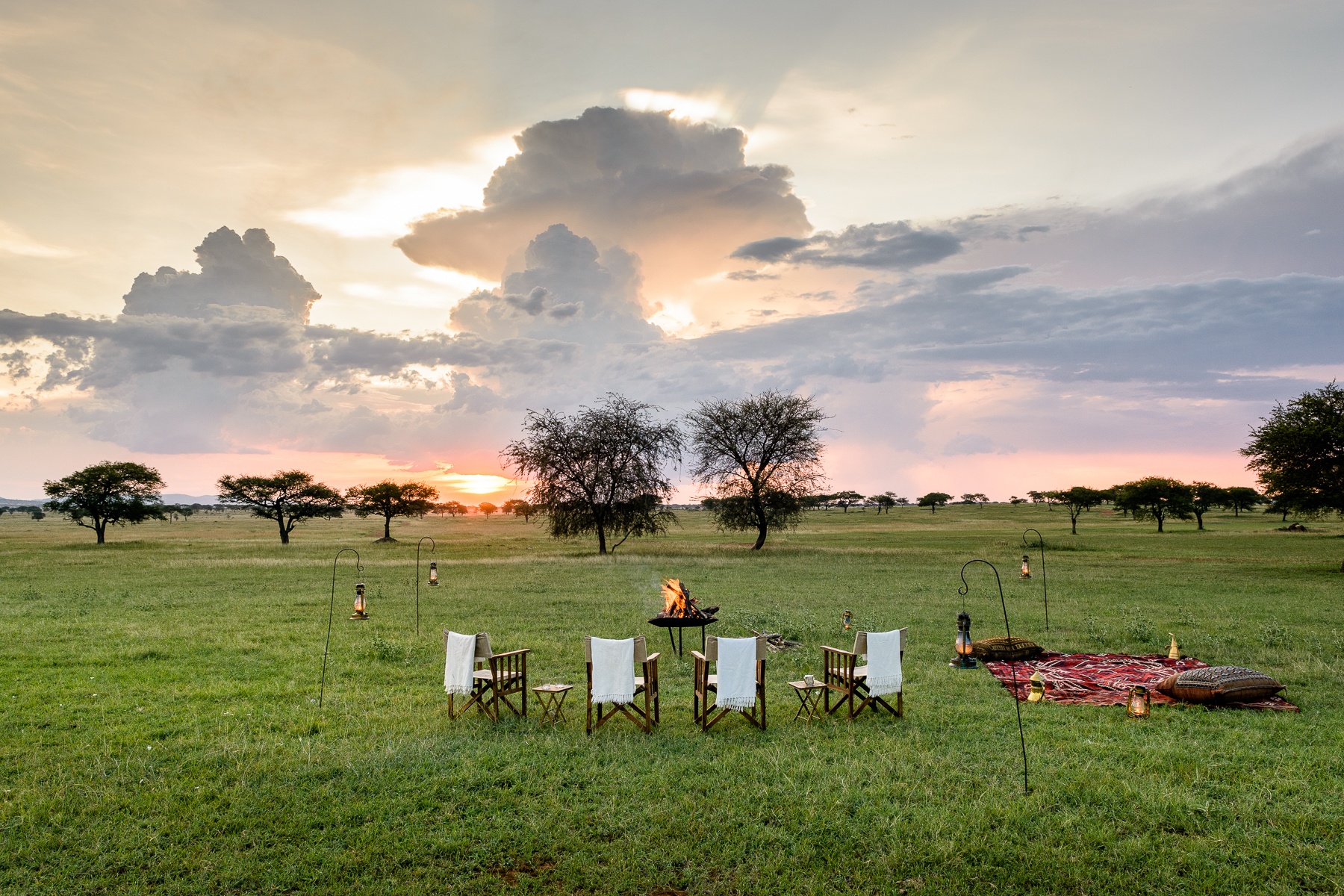 Food & service
The food – buffet, picnic or dining – is excellent, and the cuisine is European and African. The service is equally as fine.
Rooms
Raised on wooden platforms, and situated in clusters, the Hemingway campaign tents' interiors continue in the same vein: plush carpets, hurricane lamps, broken leather seating, old hat stands, various safari paraphernalia, chess sets, a wooden standing fan, draughts and scrabble.
Each tent includes a large double/twin four poster bed, a writing table, veranda and separate bathroom. The bathrooms are something else: leather tiled floors, Victorian standalone baths, twin ceramic sinks, a freestanding mirror, a chest and plenty of 1920s toiletry accessories.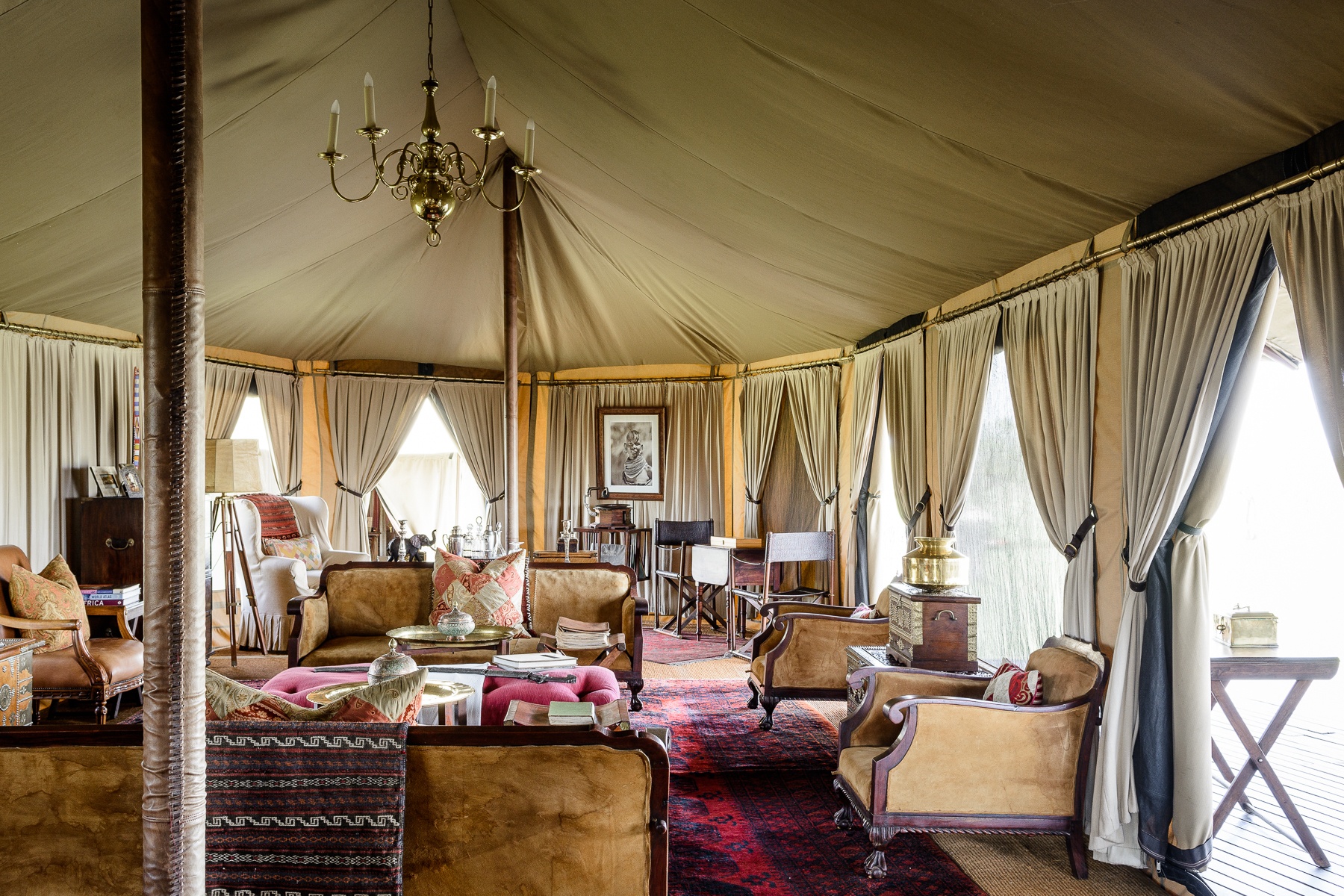 Activities
Activities at Sabora include wildlife drives, guided walks, bush picnics, massage, archery, tennis, stargazing and mountain biking.
Impact
Conservation
Please note that Singita Serengeti is a not for profit organisation. All profits are returned to the reserve and to the people who live here. Singita also supports numerous exciting initiatives which help both local communities and the environment, further detailed on the Sasakwa Lodge accommodation page.