Small, beautifully thought through, and located in northern Tanzania, on the Serengeti's much vaunted Sengita Grumeti Reserve, Sabora Plains Tented Camp is a leading eco-luxury camp.
Consisting of a clutch of mess tents and just 6 sleeping tents, the emphasis here is placed on quality, attention and authenticity. To this end, the main area, an outdoor lounge area straddled by a dining and a lounge tent, is characterised by 2 ancient Chevrolets – parked on either side of the main area – Persian rugs, gilded mirrors, chaise longues, claw footed sofas, thick cream carpets and a whole host of 1920s antiques. The 1920s theme extends to the use of original campaign furniture, Arabic and Indian artefacts and a red clay tennis court. In addition to this, there's a pool, spa and massage facility. The food – buffet, picnic or dining – is excellent, and the cuisine is European and African.
Raised on wooden platforms, and situated in clusters, the Hemmingway campaign tents' interiors continue in the same vein – plush carpets, hurricane lamps, broken leather seating, old hat stands, various safari paraphernalia, games of chess, a wooden standing fan, draughts and scrabble. Each tent of Sabora Plains Tented Cmap includes a large double / twin four poster bed, a writing table, verandah and separate bathroom. The bathrooms are something else: leather tiled floors, Victorian stand alone baths, twin ceramic sinks, a freestanding mirror, a chest and plenty of 1920s toiletry accessories.
Activities at Sabora include game drives, guided walks, bush picnics, massage, archery, tennis, stargazing and mountain biking.
Please note that Singita Serengeti is a not for profit organisation. All profits are returned to the reserve and to the people who live here.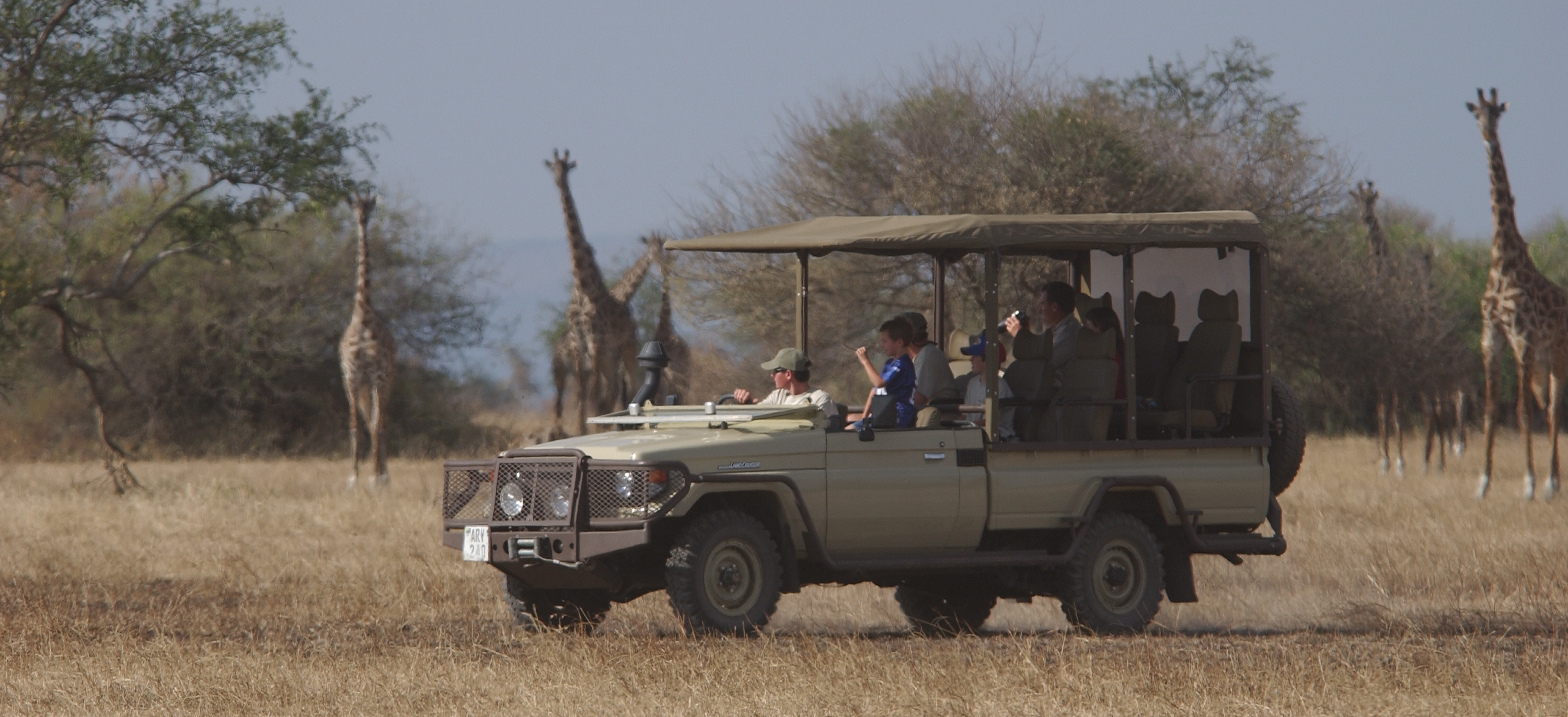 Ethical Information
Projects
Environmental Education Centre (EEC): A training centre fully funded by SGF where students (14-16 years) come and stay for six days getting orientation on various aspects of conservation and development and the linkages between the two. It is meant to gradually build a critical mass of local people who not only cherish conservation but well versed in the basics and linkages between conservation and development. All those who get trained at EEC are expected to establish conservation related projects in their schools; such projects include debating clubs, tree nurseries, essay competitions and the like.
Makundusi bee keepers: bee keeping is integral to nature conservation but also an income and employment generating project. COP is supporting many bee keepers in different areas of villages neighbouring the concession.  Organic honey is produced for a variety of consumers including lodges and company employees. It is envisaged that facilities and skills to make candles and soap from honey remains will be undertake soon.
Makundusi poultry project: a group of 3 women supported by the company. The company paid for the construction of a shed, provided seed capital and is supporting the group in developing management and business skills. The group is selling eggs to the company through a farmers association mandated to collate individual farmers produce and sell to the company.
Makundusi primary school: a public primary school owned by the government but built from scratch from a significant company contribution. The company contributed buildings and recently through a guest contribution the company set-up a mobile library.
Natta sunflower oil pressing project: sunflower seeds pressing project to get sunflower oil was wholly funded by Singita Grumeti Fund. The company further facilitate training of the group members on various management and business skills. The project has 16 members from the community. They sell their sunflower cooking oil to company staff kitchens, individual company employees and the wider market.
GHOMACOS (Grumeti Horticultural & Marketing Cooperative Society Ltd): this is a small centre with containers fabricated offices done by the company to provide farmers from neighbouring villages a facility to collate fresh produce (fruits, vegetable, herbs, eggs, beef) and a few industrial products and sell them to the company. Currently, SGR is the major buyer from GHOMACOS but plans are underway to get additional and alternative markets. The cooperative has 53 members all of them are member of the community. This is amongst major outlets through which individual farmers benefit directly from the company businesses.
Natta secondary school: a government owned public secondary school. The company has made various contributions to the school. It contributed through constructing of buildings, establishing a library, drilling a solar driven pump borehole. The company also set up a bio latrine cooking system. Other supports provided by the company are computers, water storage tanks, construction of a soak pit and related infrastructure.
Bugerera gardens: a beautiful valley with year round flowing stream used by local farmers to produce a wide range of vegetables, fruits, and herbs. The company supported farmers to establish small scale gardens and sell almost all their produces to the company through GHOMACOS.
Masegenya gardens: This is the same as Bugerera in terms of activities and environment. Masegenya farmers have in addition a pepper project sold mainly to farms protection project against elephants. Farms protection project uses pepper, sisal ropes, used engine oil and tattered clothes to keep away elephants from destroying crops in the farms.