A part of the much respected Kenyan–Tanzanian Serian operation, open as of July 2010, and often prefaced by its owner's name, Alex Walker's Serian Serengeti North and Serian Serengeti South (known here as Serian Serengeti Mobile Camp) sets the benchmark for a brand of safari accommodation that is luxurious, flexible and super-knowledgeable.
Overview
Situated south of the Mara River, in northern Serengeti (July to mid-November), in a valley in Kogatende, and then in southern Serengeti, part of the Ngorongoro Conservation Area (December to April), Serian Serengeti Mobile Camp is a seasonal camp offering three distinct migration orientated packages: the northern Serengeti based Here Be Dragons, a longer trip, River Passage (that combines Serengeti North with Kenya's Ngare Serian) and then the classic short grass southern Serengeti experience.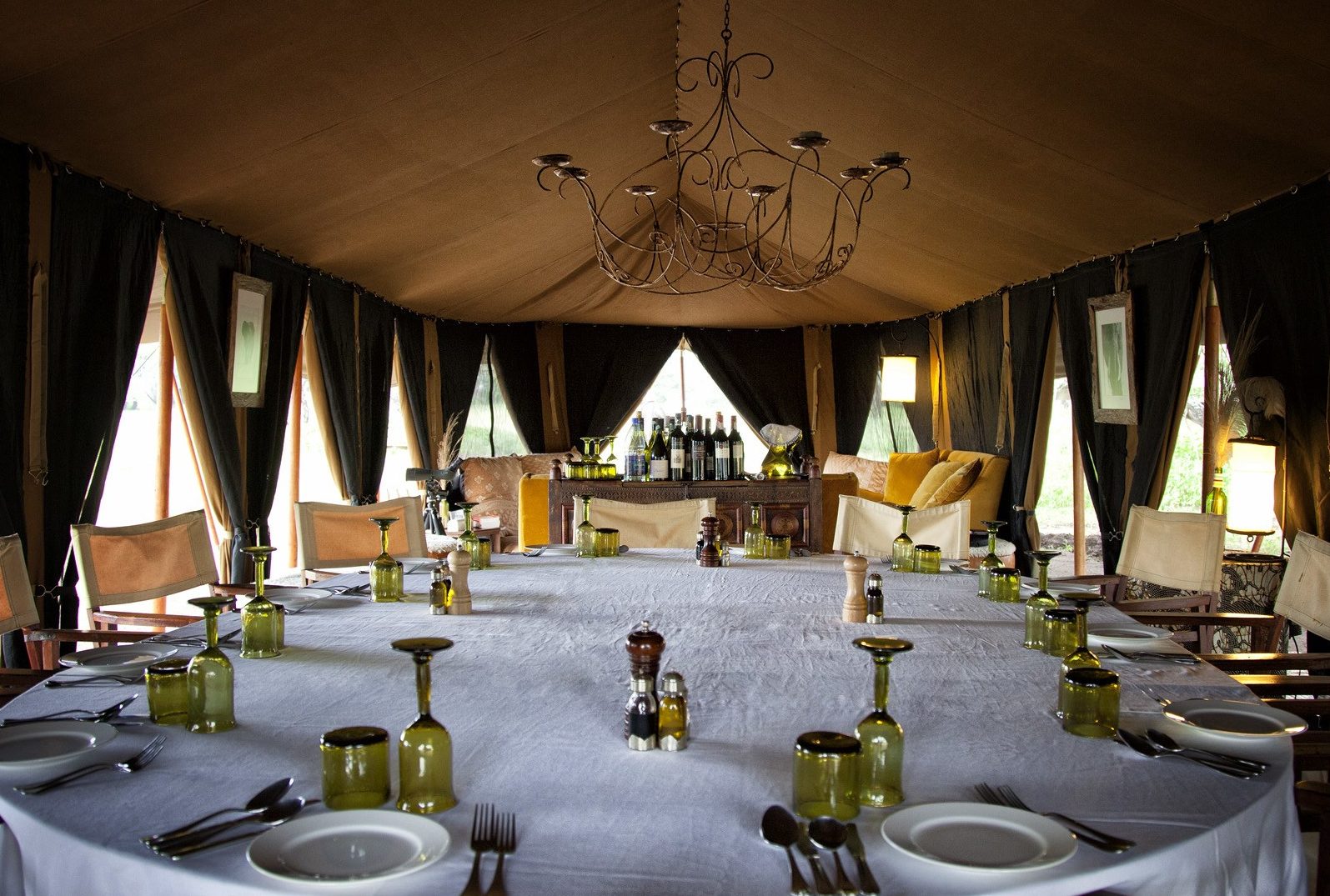 Food & service
Consisting of a Meru style mess tent and 6-8 sleeping tents, the camp is simple, efficient and luxurious. With a staff to client ratio of 2:1, a team of highly knowledgeable guides and a delicious fresh farmhouse cuisine, the service at Serian is excellent.
The mess tent includes a lounge and dining area, a small bar, an outdoor seating area and library. Equipped with what it needs, the emphasis here – in terms of style and comfort – is on the few, and on things that stand out: the dining chairs are lightweight, the velveteen seating, heavy Zanzibari chests and fine cutlery a welcome contrast to the camp's otherwise expedient take on gold tap luxuries.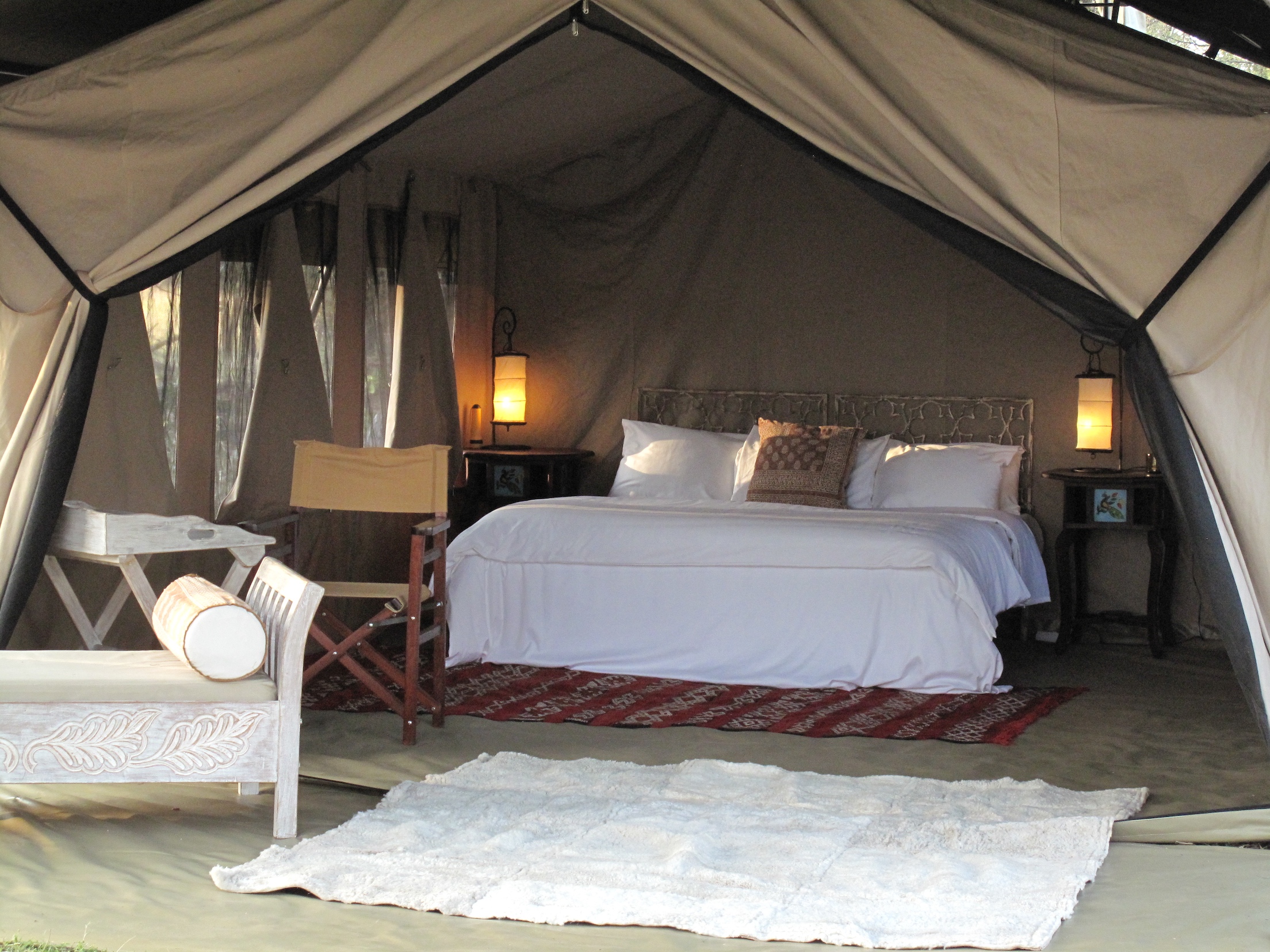 Rooms
As with the service and shared areas, feedback has been unrelenting in its praise for the sleeping accommodation. Large, spacious and simply furnished, each tent includes a double bed, side tables, subtle lighting, seating, a separate bathroom and a small veranda. The bathroom, separated from the bedroom by a huge and thick hanging, possesses a sink, flush loo and hot and cold shower. Please note that Wi-Fi is not available at Serian.
Activities
Activities at Serian Serengeti Mobile Camp include wildlife drives, guided walks, bush picnics, fly camping (south only) and sundowners.