2°
39'
26.61" S
34°
46'
59.62" E
Lamai Serengeti sits tucked amongst the rocks of Kogakuria Kopje with panoramic views of the surrounding landscape, just a few miles from where the wildebeest cross the Mara River. For roughly a quarter of the year, between late July and October, this is where you'll find the migration. Right here, on its doorstep.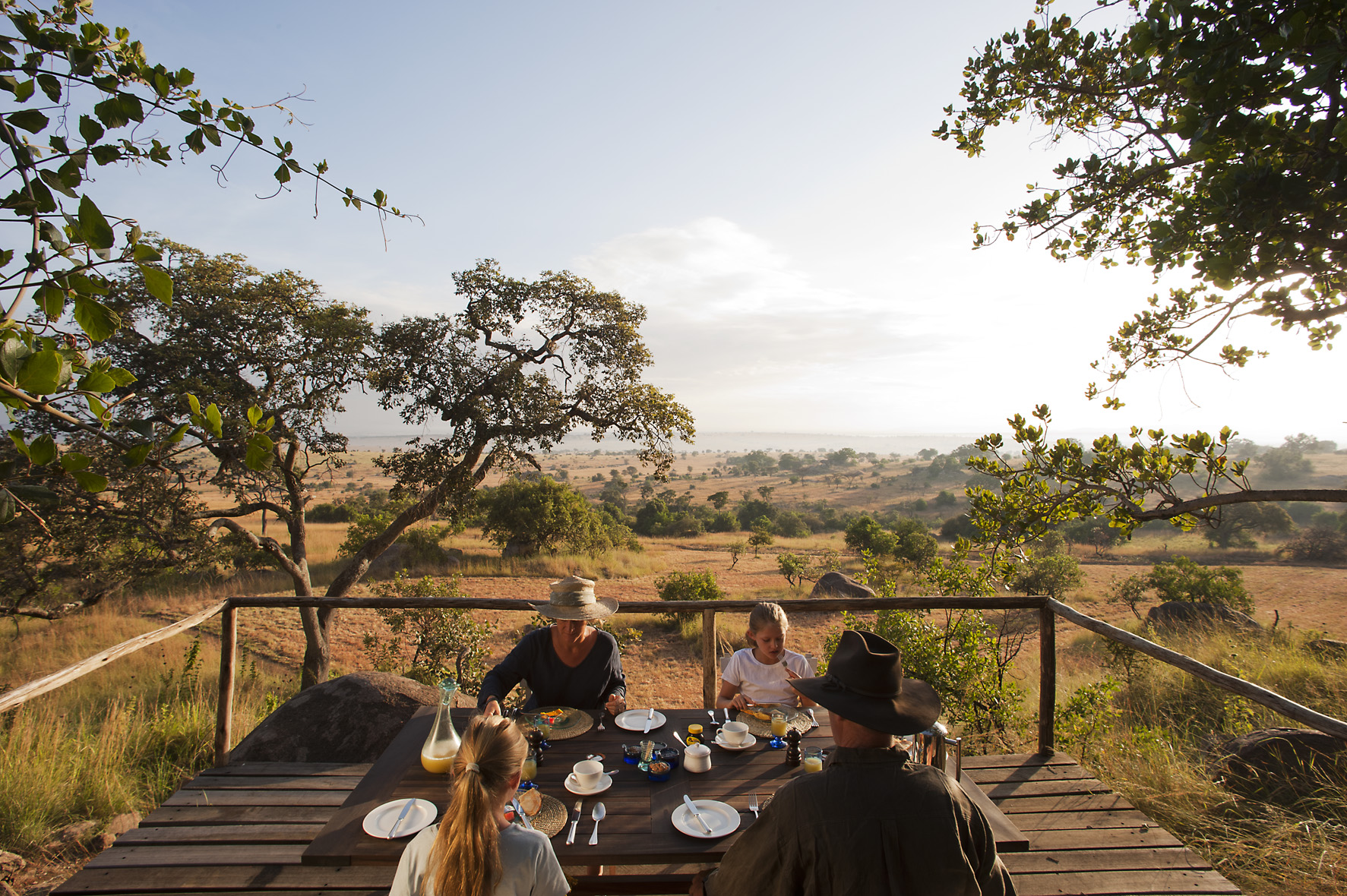 Nomad Tanzania designed each of the rooms to fit into the complex geometry of the kopje and to make the most of this sensational location, its views and its natural space and light. At Lamai Serengeti there are just 12 rooms in all. These are split between two entirely separate lodges, the Main Lodge of 8 rooms and the smaller Private Lodge of 4 rooms.
When one of the largest animal migrations in the world crosses the door step for several months of the year, as it does at Lamai Serengeti between July and October, it's sometimes easy to overlook what all of us who have spent so long in the Serengeti keep reminding ourselves.
It's not all about the migration. To define the Serengeti purely in terms of the wildebeest timetable is to massively underestimate the variety of this part of Africa.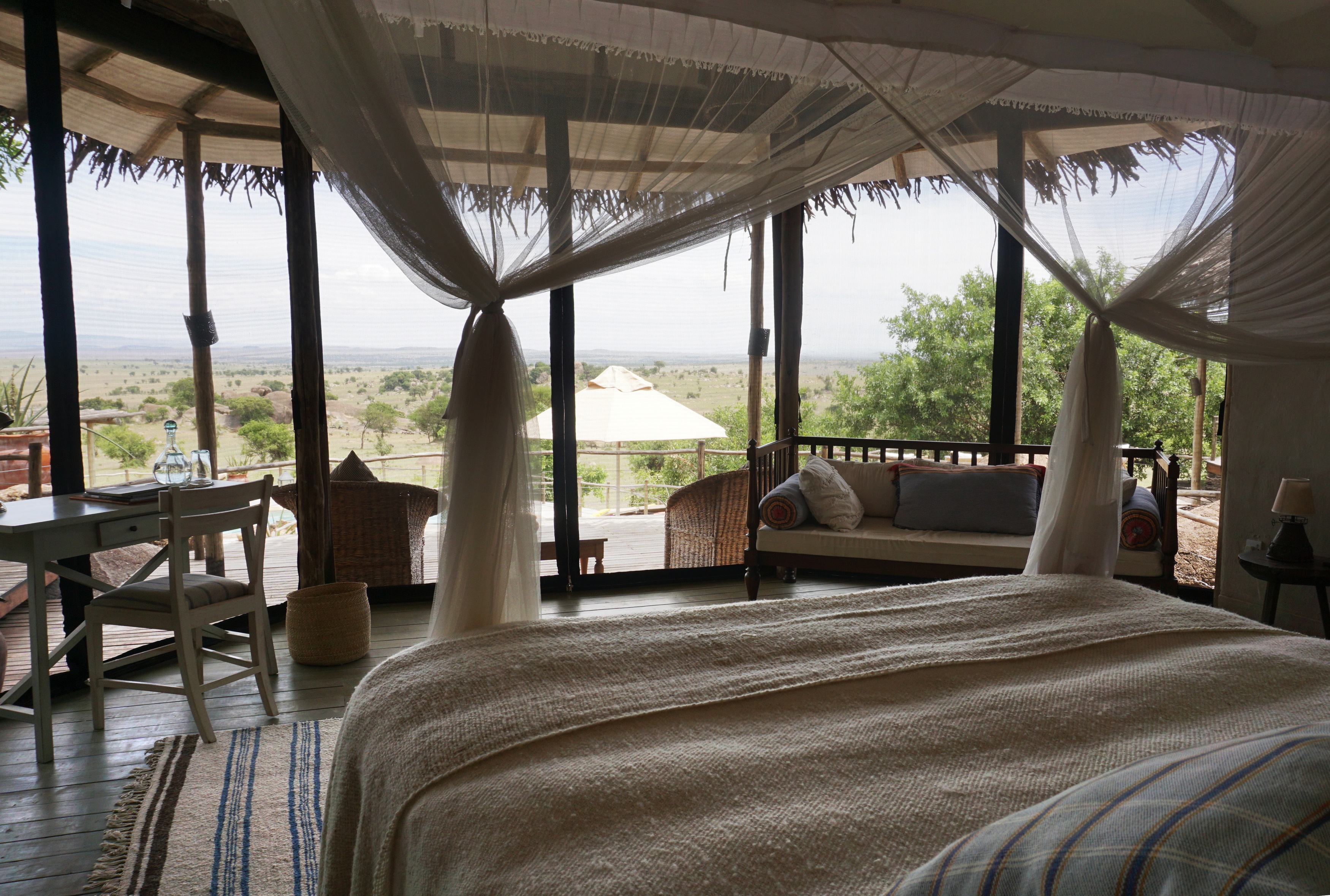 Throughout the year, not only can 4×4 s be used to explore the intricacies of the area, both south of the Mara River and (river state permitting) to the north, but the lodge is also able to offer walking safaris from here.
The topography lends itself well to being on your feet; small valleys, river lines and rocky kopjes make for frequent changes of scenery…and great cover for approaching wild animals unseen.
And of course with a location like this one, of the best ways to take in the Serengeti is literally from the expansive verandah of your room, tucked away in amongst the red rocks of the kopje. The rooms are designed to maximise the panoramic views, but also to give a window onto life on the kopje.
In short, at Lamai, you can be as busy as you like with game drives and walks, or as lazy as you like enjoying the Serengeti from your room or the swimming pool.