2°
47'
60" S
33°
58'
60" E
A fairly recent addition to the Asilia portfolio, and located among the Moru Kopjes, between Ndutu and the Seronera Valley, in central Serengeti, Dunia Camp is a small, semi-permanent luxury camp.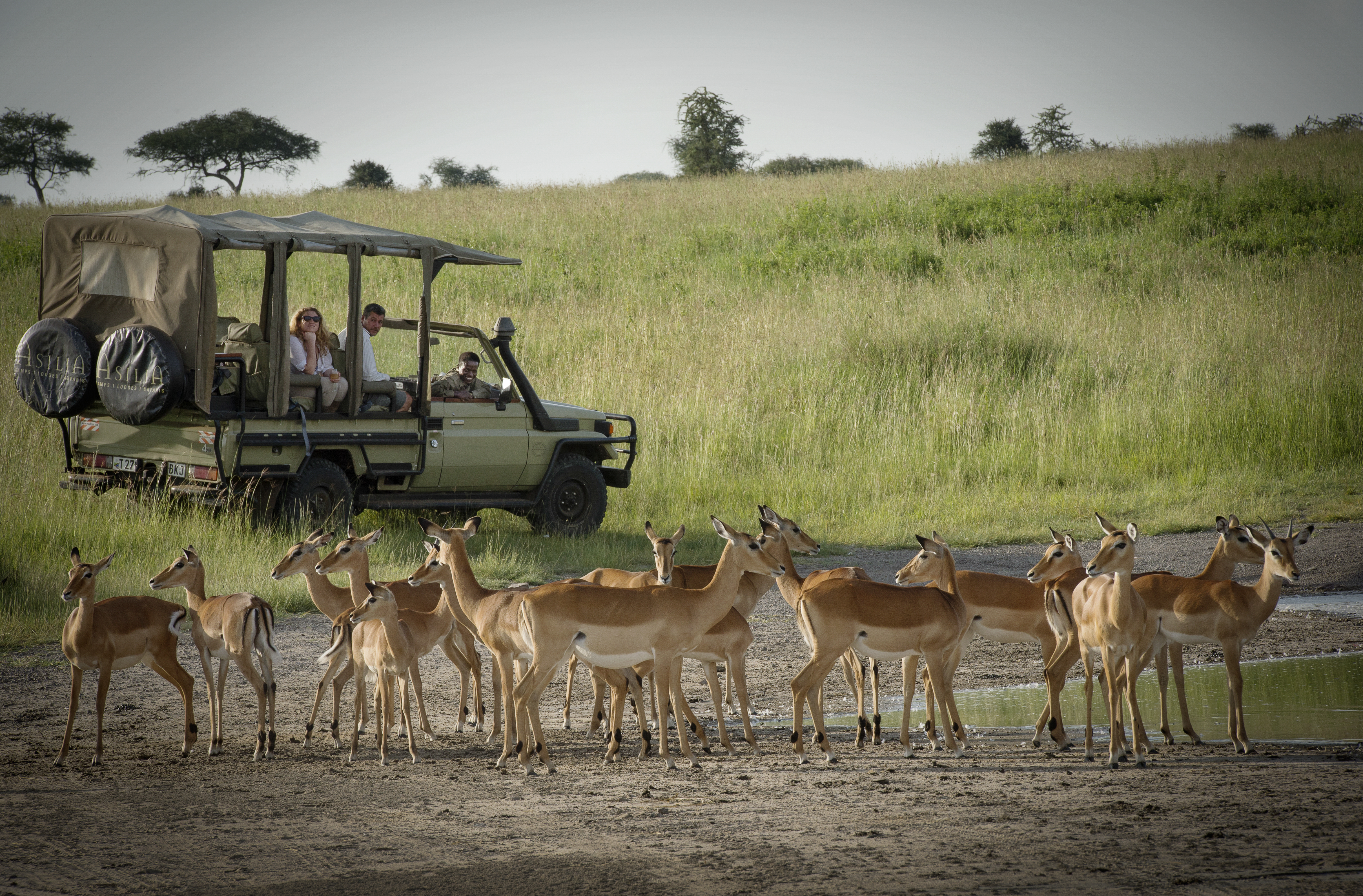 Set in a savannah broken by large kopjes, Dunia Camp overlooks plains punctuated by acacia woodlands and rocky outcrops, its off-white mess and sleeping tents blending perfectly with the Serengeti's dry season colouring. There are two mess tents, one for dining, the other a lounge, bar and board game area. Characterised by a slumber area – sofas, easy chairs and coffee table – and a clutch of leather backed director's chairs, the lounge is a friendly, welcoming space, the relaxed seating complimented by wooden Tanzanian sculptures, sisal rugs and antique safari paraphernalia.
While promotional photographs of Dunia Camp's dining tent show an area divided into separate tables, meals are often taken as a group. As with the lounge, the dining tent's simple arrangements are highlighted by the odd, well chosen artefact, an antique sword and block the pick of a fine bunch. Feedback from returning guests is unfailing in its praise for the standard of food – breakfast, lunch and dinner – and for the service, which is both super attentive and, at the same time, super discreet. Highlights include remarkable pastries, ever full glasses, beautifully cooked meats and an exceptional level of guiding.
The 8 sleeping tents are just as fine. Each consists of a double bed, private screened veranda, en-suite bathroom and a seating area. Like the mess area, the emphasis here is on a relaxed functionality, the bed, the view and access to warm water its most important aspects, while sisal rugs, tin washbasins, a pair of storm lanterns, an old storage chest and traditional wooden stools lend the room a real feel of authenticity.

Activities at Dunia Camp include game drives, sundowners and (extra) ballooning.