Located in southern Tanzania, in the Selous Game Reserve, on the shores of Lake Nzerakera, next to Rufji river, Siwandu is a largish eco-luxury camp set in an extremely ecologically diverse habitat.
Overview
A canvas, wood and thatch build, Siwandu consists of 2 shared areas – North and South – and 10 luxury sleeping tents. With some sleeping tents catered for in the North wing, and some in the South, the 2 wings are well balanced, and the shared areas are almost identical.
Each includes a lounge, dining room, library, bar, swimming pool and decking. Slightly smaller, North does not possess a shop. Closer to the water, South is on stilts. Open sided, with steep thatched roofs, the main lodges are spacious, airy and beautifully designed, distinguished by polished floors, deep set armchairs and well-chosen artifacts.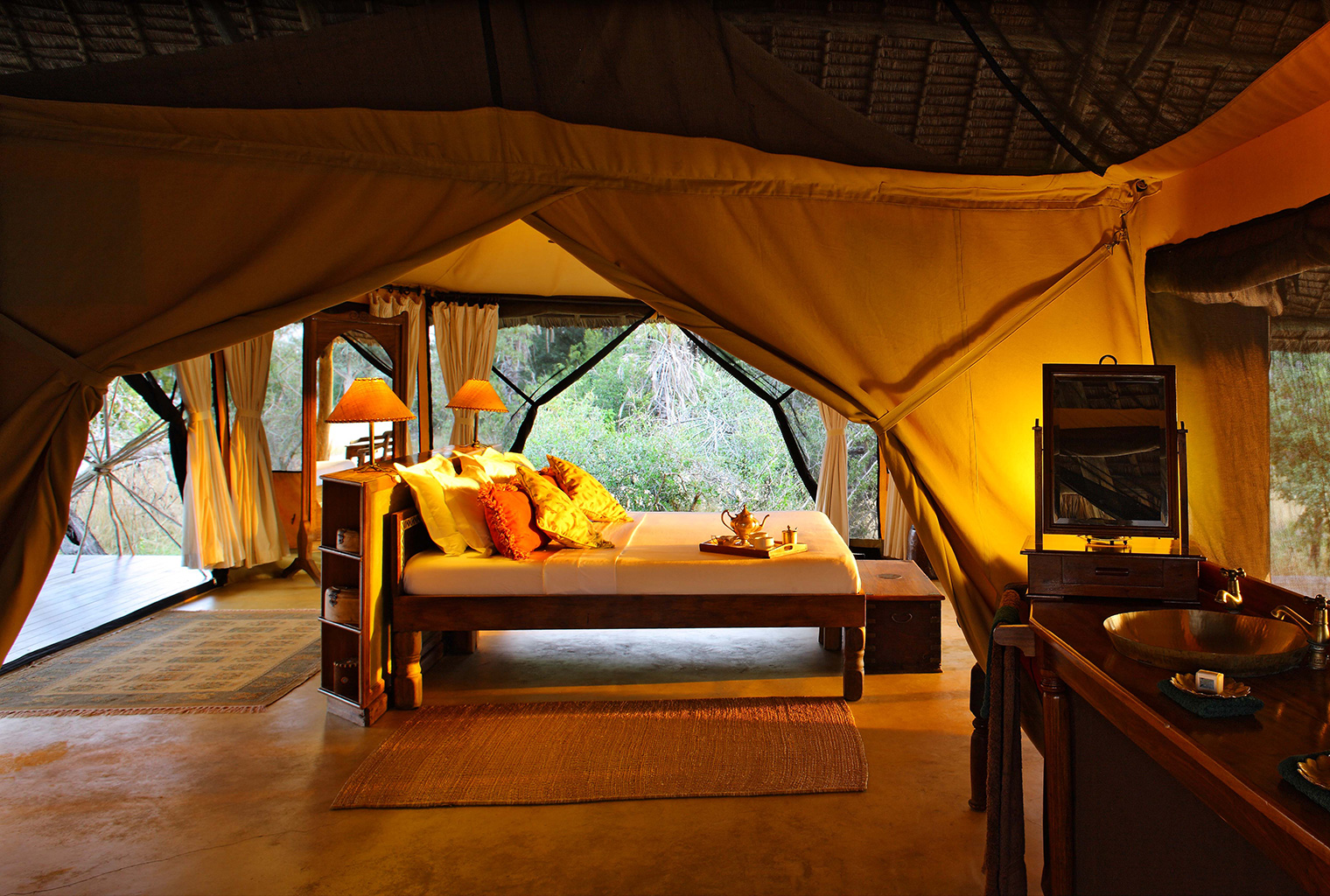 Food & service
The food at Siwandu – buffet or dining, outside or in – is fantastic, the style European and African; we especially recommend trying the divine chocolate fondant. The service, matching the food, is spot on.
Rooms
Raised on wooden platforms, protected and cooled by thatched roofs, all 10 sleeping tents are identical. Uncluttered and well thought through, each possesses an elegantly constructed double bed, space to dress and sit in, a veranda and bathroom.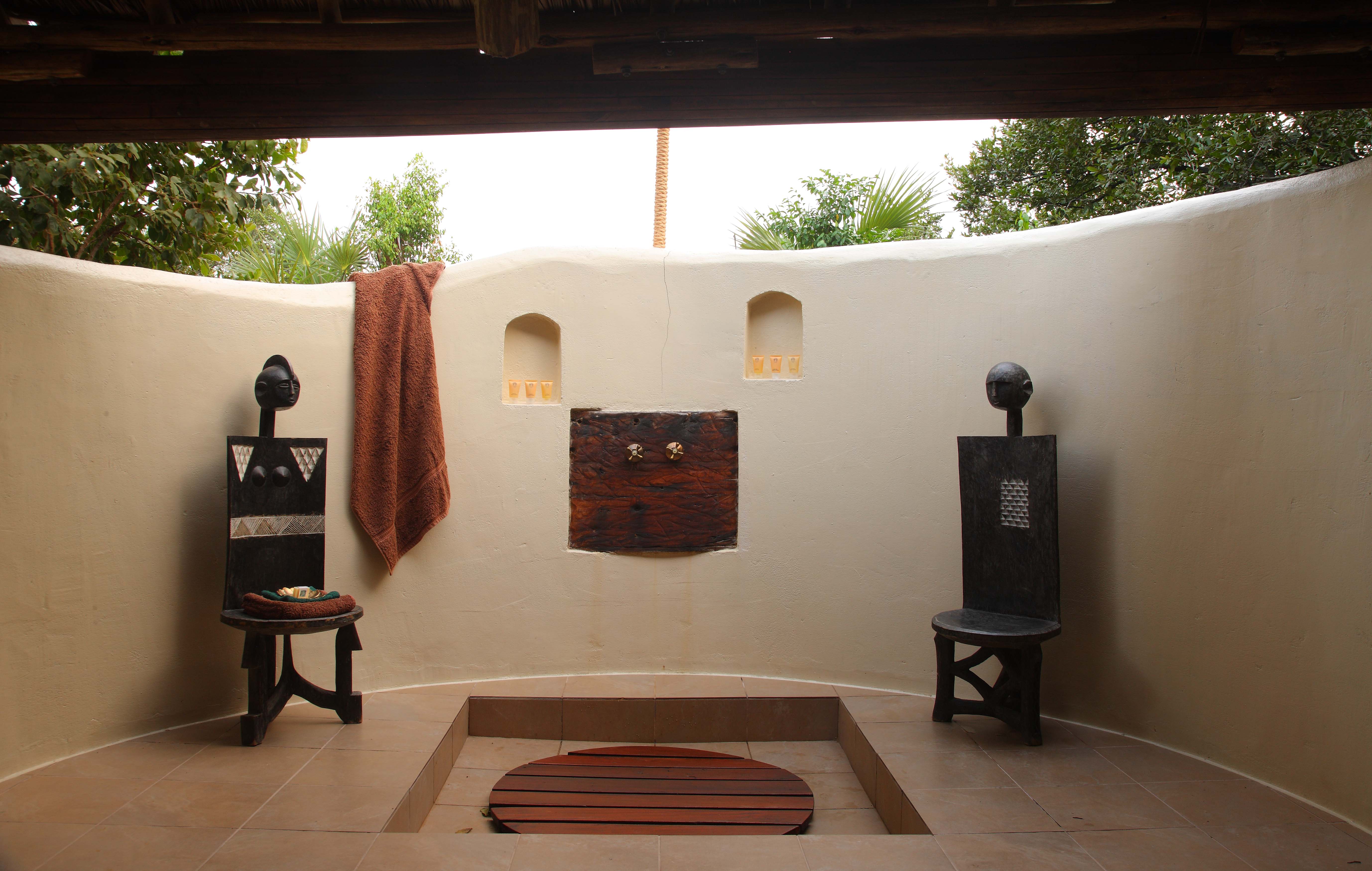 Characterised by locally made furniture – bench seats, side tables, loungers – and by hand-woven carpets, dark polished floors, and Asiatic soft furnishings, the interior design is simple and chic. The bathrooms, which are separated by a simple canvas hanging, possess a twin sink, antique fittings and flush toilet, and lead out to an outdoor showering area.
Please note that there is no Wi-Fi facility in the camp, but a laptop with internet connection is provided at reception for guest usage, free of charge.
Activities
Activities at Siwandu include game drives, boat safaris, bird viewing, guided walks and sundowners.