Built by wildlife conservationist Richard Bonham in 1984, and located in southern Tanzania, in the Selous Game Reserve on the banks of the Rufiji River, Sand Rivers Camp is a leading luxury lodge known throughout the industry for its high standard of guiding and associated bush experiences.
Overview
A stone and thatch build, Sand Rivers consists of a main mess area and 8 sleeping rooms. The main area is characterised by steep roofs, low overhangs, polished floors, rough-hewn whitewashed walls, chunky coffee tables, elegant dining tables and subtle, neutral colours. It includes a lounge, dining room, library, bar, plunge pool and veranda. The veranda looks out onto the river, whose water levels drop considerably during the dry season, affording views of the exposed sands.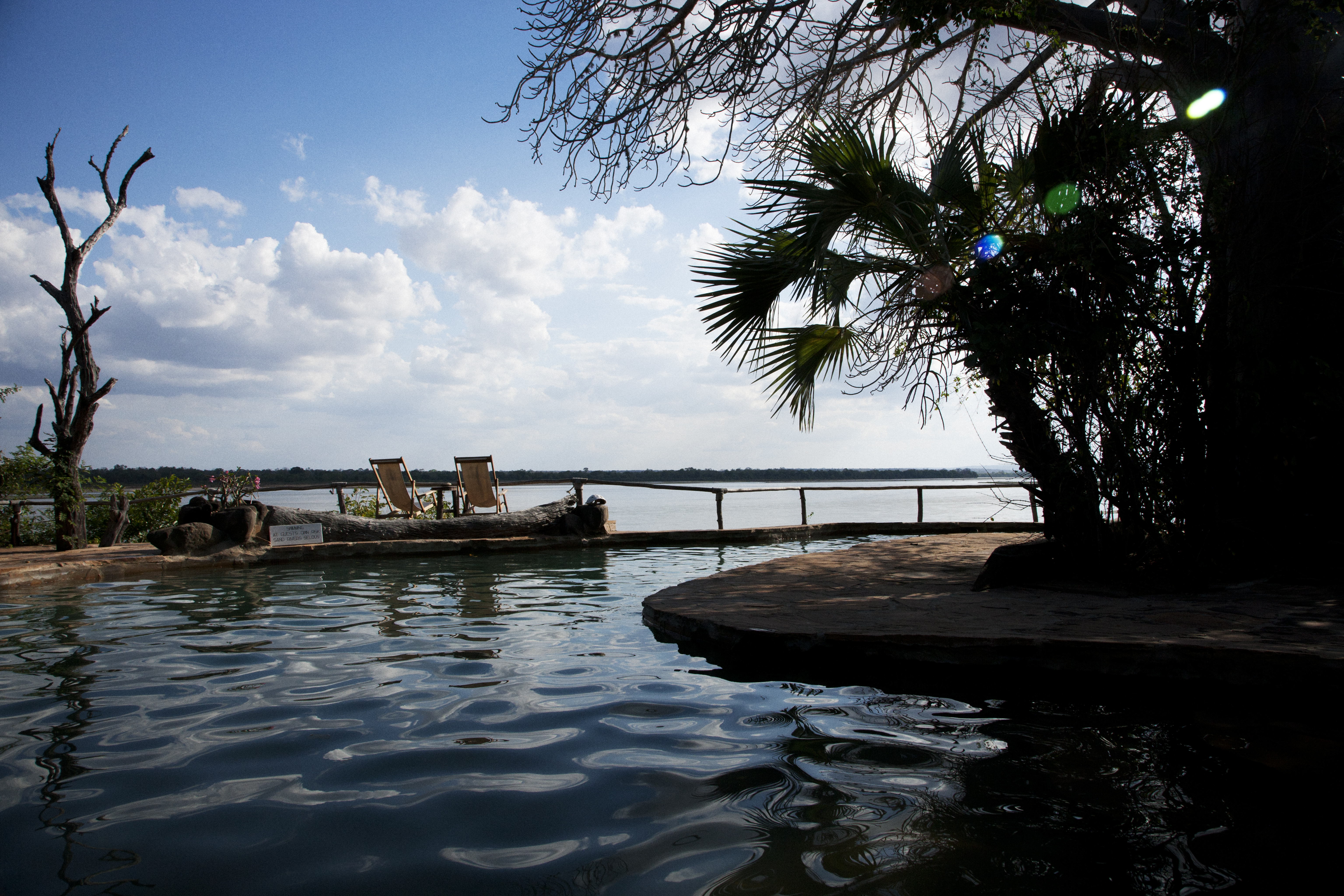 Food & service
The food – international – is good, creatively presented and beautifully served. Much is made by guests of the opportunity to eat together, of the ambiance, and especially of the service, which – from floor to management – is of an excellent standard.
Rooms
The sleeping rooms are divided into standard (5), suites (2) and what used to be known as the Rhino Suite. Marked by polished white stone floors and by enormous beds, each of the standard rooms is large, airy, beautifully designed and possesses a verandah, room to change and sit in and a separate bathroom.
The sides are part stone part weaved wood, and the ceiling follows its exposed beams to the structure's apex, all of which adds to the feeling of space. The suites differ only in terms of position – hillside – and additional features, such as plunge pool and private lounge area. Please note that if you are looking for an immediate riverside view, then standard rooms are best. Wi-Fi is offered in the office space, but guests are limited to checking emails due to speed constraints.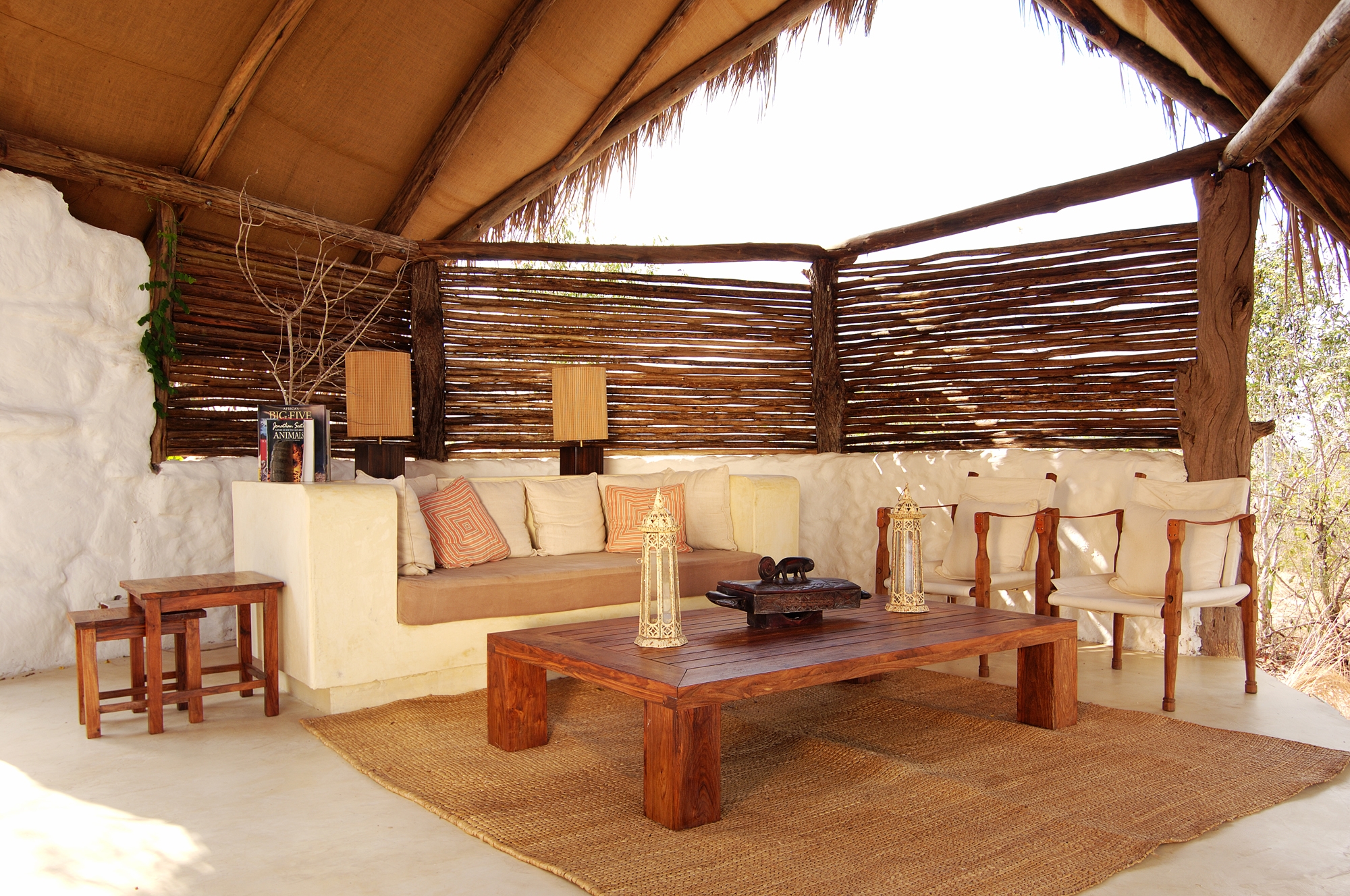 Activities
The local wildlife is excellent, with considerable populations of hippos and crocodiles wallowing on the numerous sandbanks, wild dog sited regularly and a very healthy resident bird count. Recent visitors to Sand Rivers report numerous wild dog sightings on foot, which is most unusual for east Africa. The Selous is also home to the largest population of elephant in Africa. Although it offers a range of activities, from escorted nature walks to wildlife drives, Sand Rivers also arranges exceptional fly camping and guided walk experiences along the Rufiji River.
Sand Rivers is best visited between the months of June and October during the cooler months. Outside of these months the park can get uncomfortably hot and, not being much above sea-level, particularly humid. Sand Rivers combines well with Mahale Mountains and Katavi National Park, as well as linking well with Zanzibar and Tanzania's mainland coast.