Located in the highlands of Selous Game Reserve, away from the Rufiji River, and aimed at a relatively experienced clientele, the award winning Beho Beho Safari Camp specialises in offering its guests an experience that is fundamentally about the wild.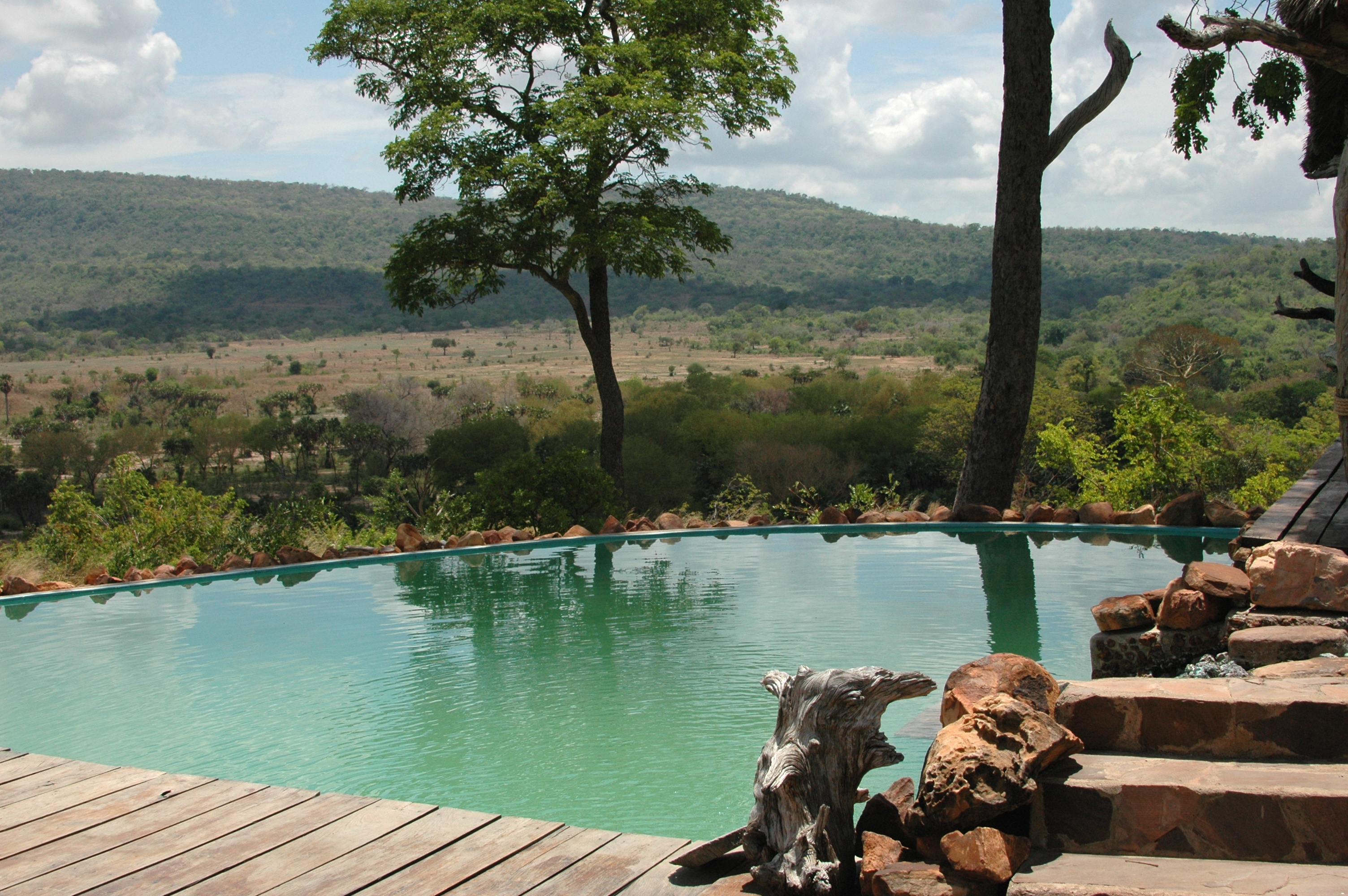 Run by a team of professional guides and by Tamlyn Tononyi, the camp itself consists of the main house, nine guest bandas and a swimming pool. Built overlooking a productive wildlife valley, and designed with the environment in mind, Beho Beho Safari Camp is often frequented by animals, and its impact upon the local habitat is minimal.
The main house is a mixed material construct – local woods, thatched roofing, stone – and its open-plan design exploits the breeze, creates a cool interior, and at the same time makes the most of the African light. Divided into zones, the house boasts a lounge, library, dining area, stretch verandah, bar and full size snooker table. A fantastic carpet covers much of the stone floor, the furniture is well-chosen, the seating comfortable, and the general ambience – simple, quiet, easy – is one conducive to both privacy and conversation. Both service and food we found to be first class. Look out for the very rare beef fillet salad.
The bandas are sited with privacy in mind, and the interiors are extraordinarily well-thought through. A stone and palm leaf thatch build, each has an en-suite bathroom, a dressing room, a large, spacious bedroom, giant-sized double beds and a verandah overlooking the bush. According to its owners, the design brief for the Beho Beho banda was 'a home away from home', and the large seats, the writing table, the personal safe, the storage space, and the twin basins / luxurious bathroom amenities are all certainly suggestive of somewhere you might call home, but it is the features indigenous to Tanzania, and to the wild – the open air shower, the Zanzibari day bed, the bedroom with just three walls – that really excite, and it is the successful combining of the two, the familiar and the new, that makes a Beho Beho banda stand out.
With an emphasis placed on travellers helping plan daily itineraries, activities at Beho Beho Safari Camp are designed to suit individual needs, and include guided walks, bird watching, game drives (in specially designed open-sided vehicles) and boat trips. The guiding is renowned throughout Africa, and the feedback from travellers is always excellent. Unusually, you are guided by all the guides in camp, as opposed to being assigned a single guide for the duration of your stay, the idea being that you are able to make use of the full range of guiding skills on offer. Feedback with regards to the approach has been fantastic.
Please note that there is a minimum booking period of three nights – which rises to four nights in the event that guests decide to sleep out in the Tree House, which opened September 2012.