Gazetted in 1977 and located in the southwest corner of Lake Victoria, some 125 miles from the Serengeti National Park as the crow flies, Rubondo Island National Park is a rarely visited refuge for the more discerning traveller.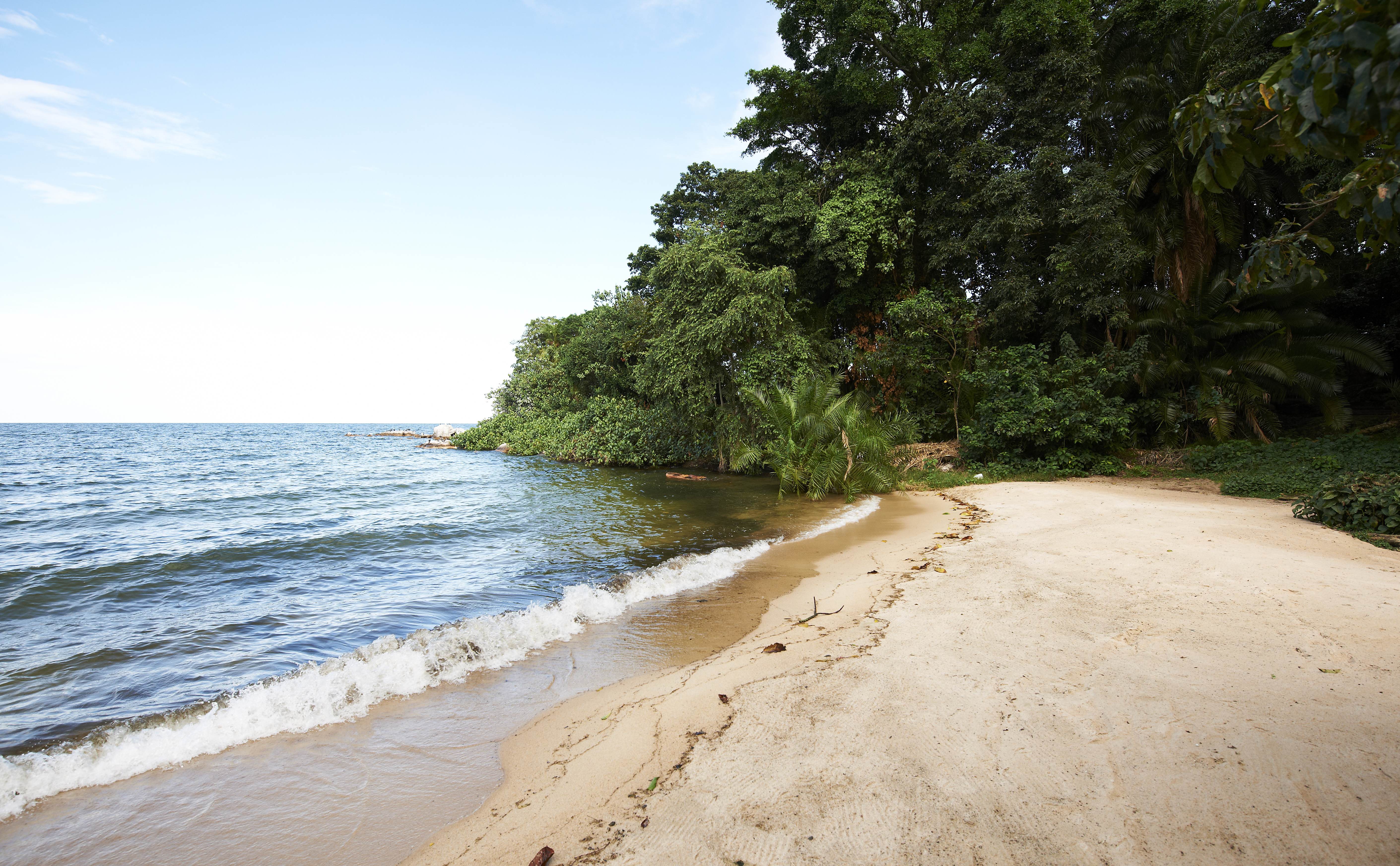 Rubondo is the highest remaining point of a now-eroded peninsular, which was created by volcanic activity in the southwest of the island. Given its fertile soil, most of the island is made up of biologically rich jungle right up to the edge of the shores of sandy beaches.  
In 1966, Professor Bernhard Grzimek from the Frankfurt Zoological Society, who had worked previously for the conservation of the Serengeti, began working to introduce endangered African forest species, such as the bongo, golden cat, lowland gorilla and okapi to the island, among other larger mammals. 

Though the plan wasn't completely successful and many of the species introduced were wiped out – the 16 black rhinos that were introduced were poached, and the roan antelope died from disease – some reintroductions were effective.
More successful were the 17 chimpanzees introduced, some of which were rescued from being trafficked, and there is now a 30-strong cartload, including second and third generation members. Even better, the six elephants that were introduced in 1972 are now numbered at about 40 – still small enough to be comfortably sustained by humans.  
Apart from the introduced species on the island, there are also a number of indigenous species. The sitagunga, a spiral-horned antelope closely related to the bongo and bushbuck, is one example; Rubondo is one of two places it is found in East Africa. Also resident are hippos, crocodiles and water monitors, and the island is one of the best places in Africa to see the elusive spot-necked otter.  

The island has traditionally attracted birders with many species of interest on and around the island. These include dense numbers of fish eagles, varieties of storks, herons, cormorants, flycatchers, kingfishers, ibises, egrets and large numbers of Vieillots black weaver and black-and-white casqued hornbill, which are rarely found anywhere else in Tanzania. 
Despite the chance of seeing some of the aforementioned species, one of the main attractions to the island is to relax and recharge in the tranquil forest and lake shores, little visited by other tourists; it should be noted that this isn't a place for a tick-list safari. Guided walks around the island as well as birding and fishing on the lake can be organised. 
Please note that we currently use Rubondo Island Camp for accommodation in this area.