Usangu Expedition Camp is a new kind of safari experience within the Usangu Wetlands, a remote region of Ruaha National Park. It is a very small and intimate seasonal camp open from June through to January with impeccable conservation credentials and boasts an outstanding range of opportunities to experience the wildlife and landscape of one of the most important wetlands areas in Tanzania.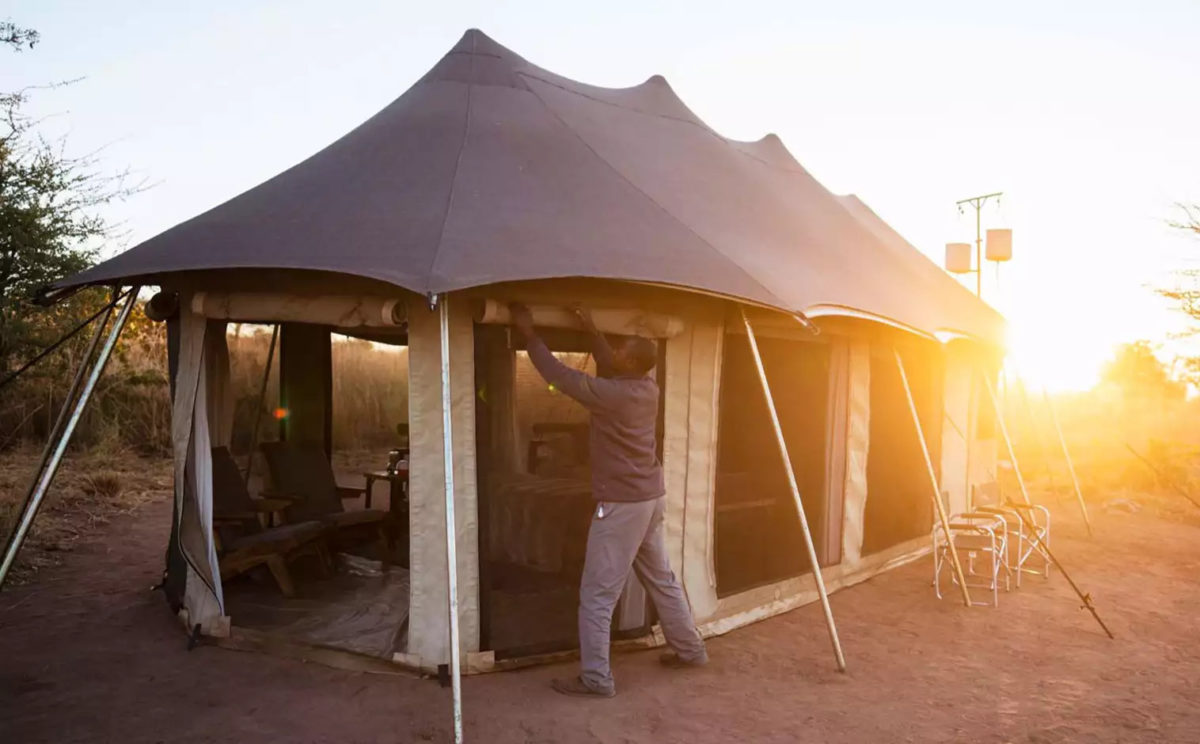 Overview
Built barely above the high-water line of the surrounding wetlands, Usangu Expeditions Camp emphasises wilderness authenticity while never skimping on comfort. The main area of the camp is an open-sided communal tent with a stylishly angular canvas roof and a shaded deck; meals are taken al fresco, however, and more unusually are prepared that way as well, over an open fire as guests observe. Throughout, the feel is simple, classic safari – with a memorable touch provided by the opportunity to sleep under the open skies in a star cube nearby.
Food & service
At Usangu Expedition Camp, real effort goes into providing tailored experiences, with each group in camp assigned a dedicated guide and vehicle. Breakfast and lunch are available either in-camp or as a picnic while out on safari. Back at camp in the evening, high-quality menus and drinks are prepared by the friendly, knowledgeable kitchen and bar team.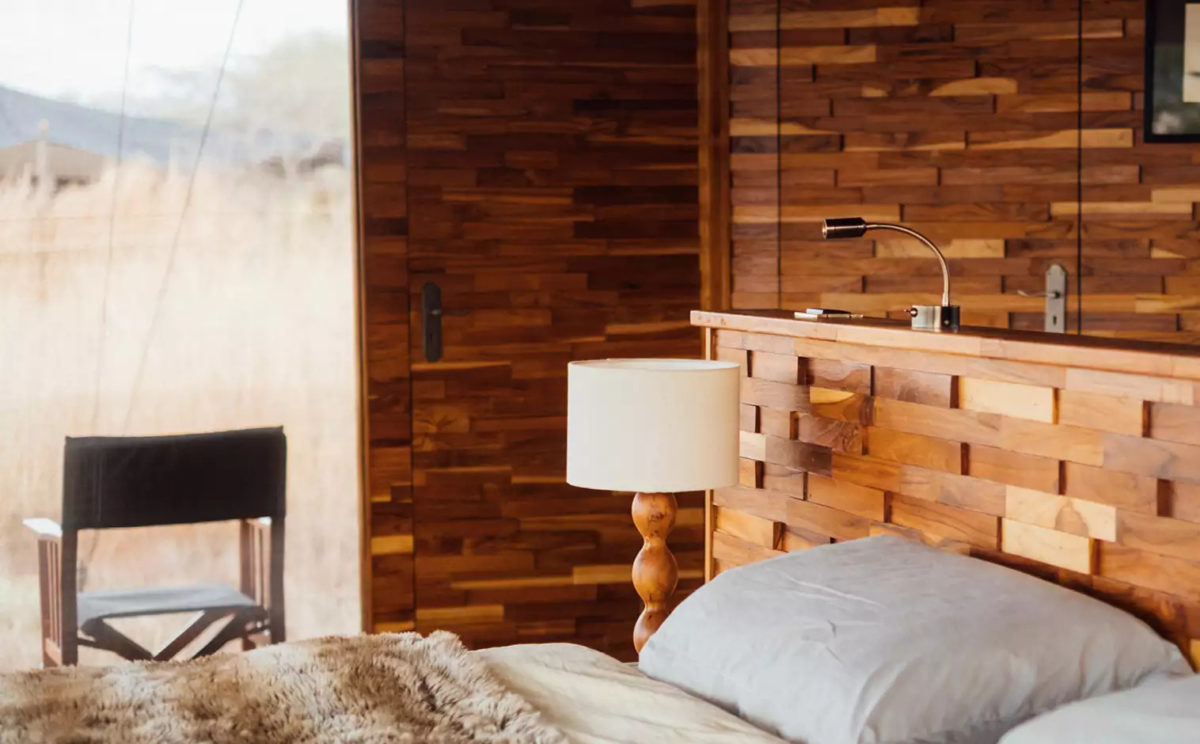 Rooms
With just four sleeping rooms, Usangu Expeditions Camp is small, intimate, and exclusive. Positioned on slightly raised wooden platforms, the spacious floorplan of each tent is divided in two, with one section featuring double or twin beds, armchairs, and a bathroom with twin basins, bucket shower and flush toilet. The other has walls of mesh fabric to allow for observation of the surrounding wetlands from the comfort of the indoors. It's worth noting that the word 'tent' doesn't really do the rooms justice: each has wooden floors and walls and provides a considerable level of style and comfort, including a private veranda.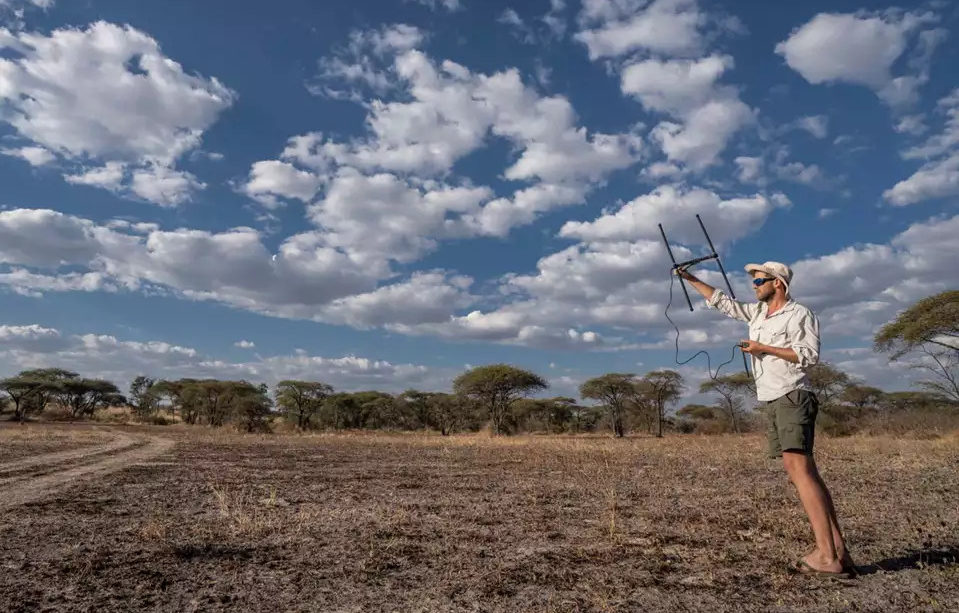 Activities
Safaris at Usangu Expeditions Camp can be undertaken on foot (multi-day trips can be arranged with advance notice) or by canoe, boat, or 4×4. Guides are friendly and expert, and the range of wildlife usually on view includes hippo, crocodile, elephant, wild dogs and big cats. Guests are also invited to participate in citizen science at the neighbouring Douglas Bell Eco Research Station, assisting field researchers in activities such as setting up camera traps, uploading wildlife images for identification and tracking collared lions.
Impact
As its close ties with the research station suggest, Usangu Expeditions Camp is genuinely dedicated to conservation and to maintaining a minimal footprint.