Ruaha National Park is arguably Tanzania's most beautiful and diverse park, and Kigelia Ruaha Camp is perfectly positioned in its most wildlife-rich area. It is a semi-permanent tented camp that manages to tread with great aplomb the fine line between comfort, sustainability and rustic charm.
Overview
Everything about Kigelia Camp (named for the grove of sausage trees in which it sits) fits with the owners' stated ethos of being 'a transient presence in a place of wild things' – and the camp is all the better for it.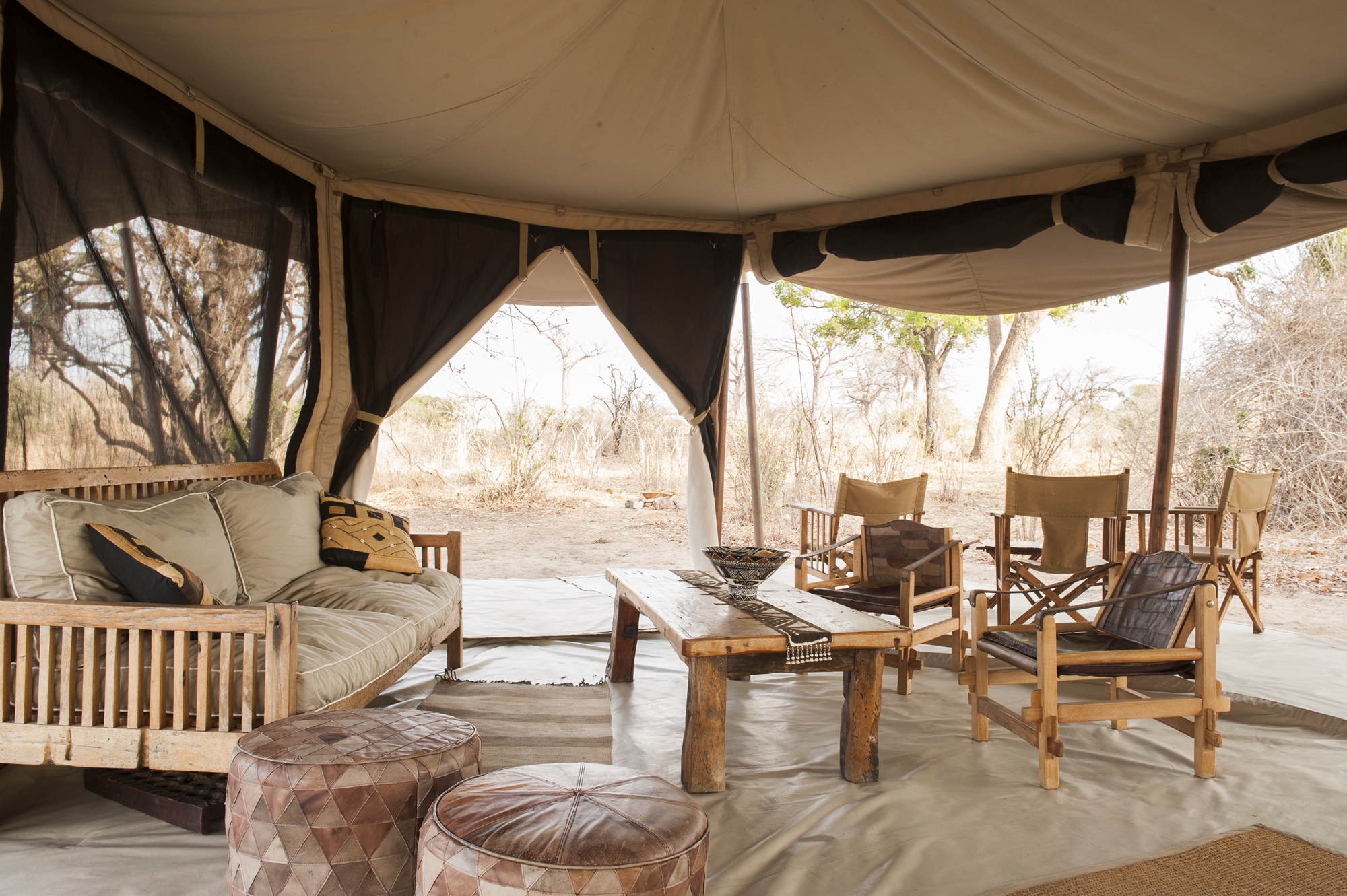 Food & service
The camp's centerpiece is the central mess tent, whose canvas roof and bare groundsheets are pleasantly offset by elegant and comfortable light-wood furniture and patterned throws; the mosquito-netting walls create a wonderfully open space where the heat is dispersed by gentle breezes.
The simple but excellent meals are served to one end of this room at a single large and sturdy wooden table, or at a number of al fresco locations depending on preference and weather (and on the location of the plentiful wildlife, which is known to come very close to the camp!)
Rooms
Kigelia Camp comprises six very spacious and comfortable tents that, like the communal-area, combine the best aspects of safari camping with an excellent range of mod-cons; they can be booked separately or, for groups of eight or more, all at once.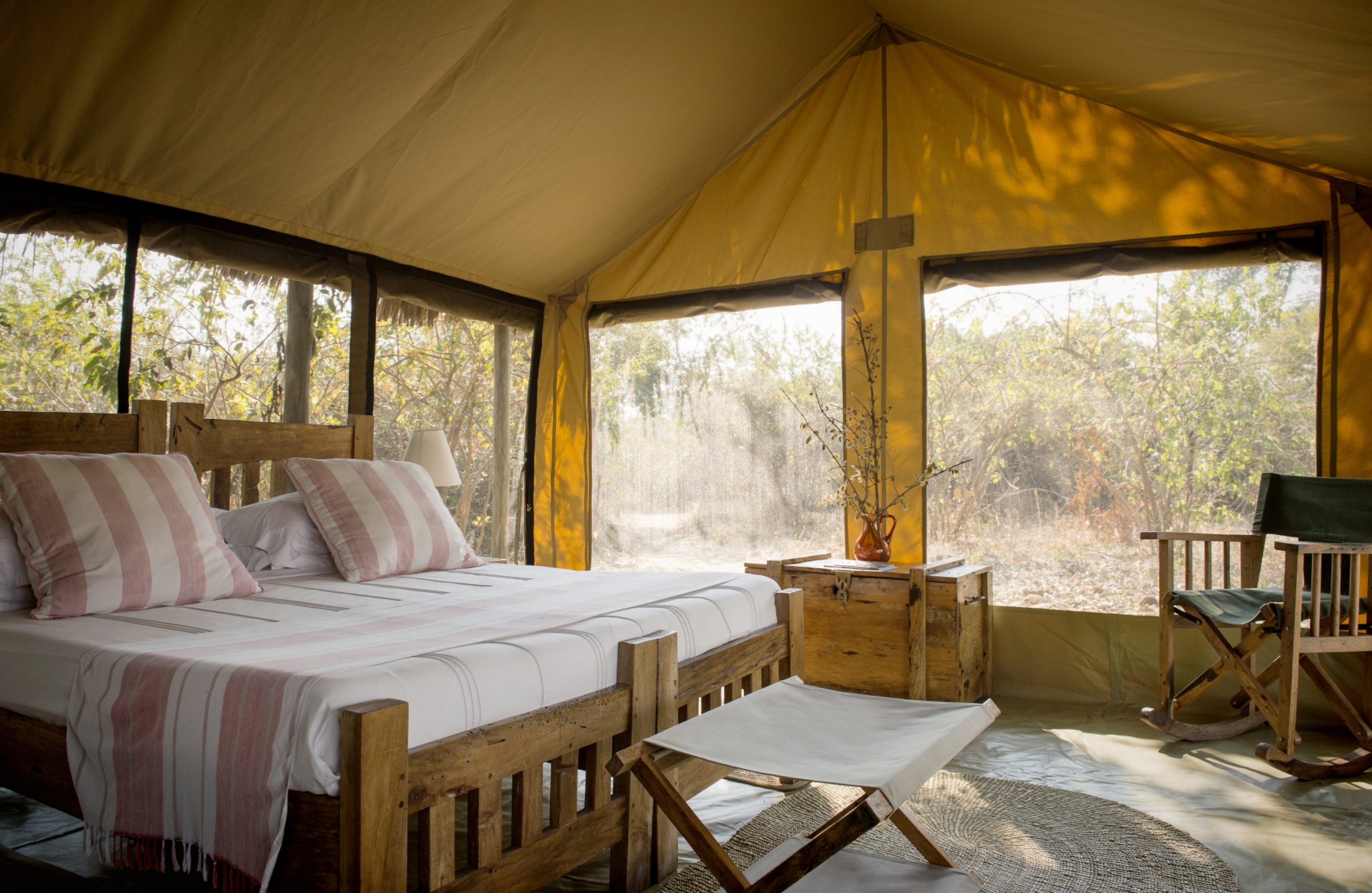 Each has a double-bed that can be split into twins if desired, and private outdoor bucket-showers as well as flushing chemical toilets. Hot water is available at all times upon request, and a mobile-phone comes with each room, pre-programmed with the site-manager's number. The tents are arranged along the edge of the riverbank, affording the frequent opportunity to watch visiting wildlife from your private space. Please note that there is no internet access at Kigelia Ruaha.
Activities
The wildlife is Kigelia Camp's raison d'être: from large lion-prides to herds of elephant to smaller but no less fascinating fauna and spectacular baobab trees, it will not disappoint even the most experienced safari aficionado. There is a full range of expertly guided walks and comfortable, exciting wildlife drives in open 4×4 vehicles.