Owner-managed by Andrew 'Moli' Molinaro and partner Noelle Herzog, Kichaka Expeditions has its sights firmly set on providing flexible, conditions-responsive access to Tanzania's Ruaha National Park as a whole. This is an area approximately the size of Switzerland, and Kichaka's highly mobile arrangements allow them and their guests to adapt to weather and wildlife movements in real time; always ready and willing to go where the action is.
Overview
To do this, Kichaka has two camps, a bushcamp called Kichaka Frontier and a flycamp called Kichaka Untamed. Both are mobile tented camps that neatly combine minimal ecological impact, flexibility and surprising levels of comfort. Kichaka can be booked out exclusively, is able to cater to small groups of two to six, and the flycamp is available only to those staying three or more nights.

Food and service
Whether Kichaka Frontier or Kichaka Untamed, the food at Kichaka prepared by Noelle on gas-burner, barbecue and coal-oven is wonderful and surprisingly varied given the difficulty of procuring ingredients this far from civilisation. The perfect fare to be enjoyed after a hard day's adventure in the bush.
Bushcamp
Kichaka Frontier comprises a shared mess area with a dining-table and a range of other comfortable furnishings, as well as three metal-framed tents that comfortably accommodate two each. The latter have their own fly-sheeted verandas, comfortable beds, wash-basins, bucket showers with hot water and a short-drop toilet. Fully mobile, it is always pitched in shady areas to ensure guests have somewhere to retreat for rest periods in the heat of the day.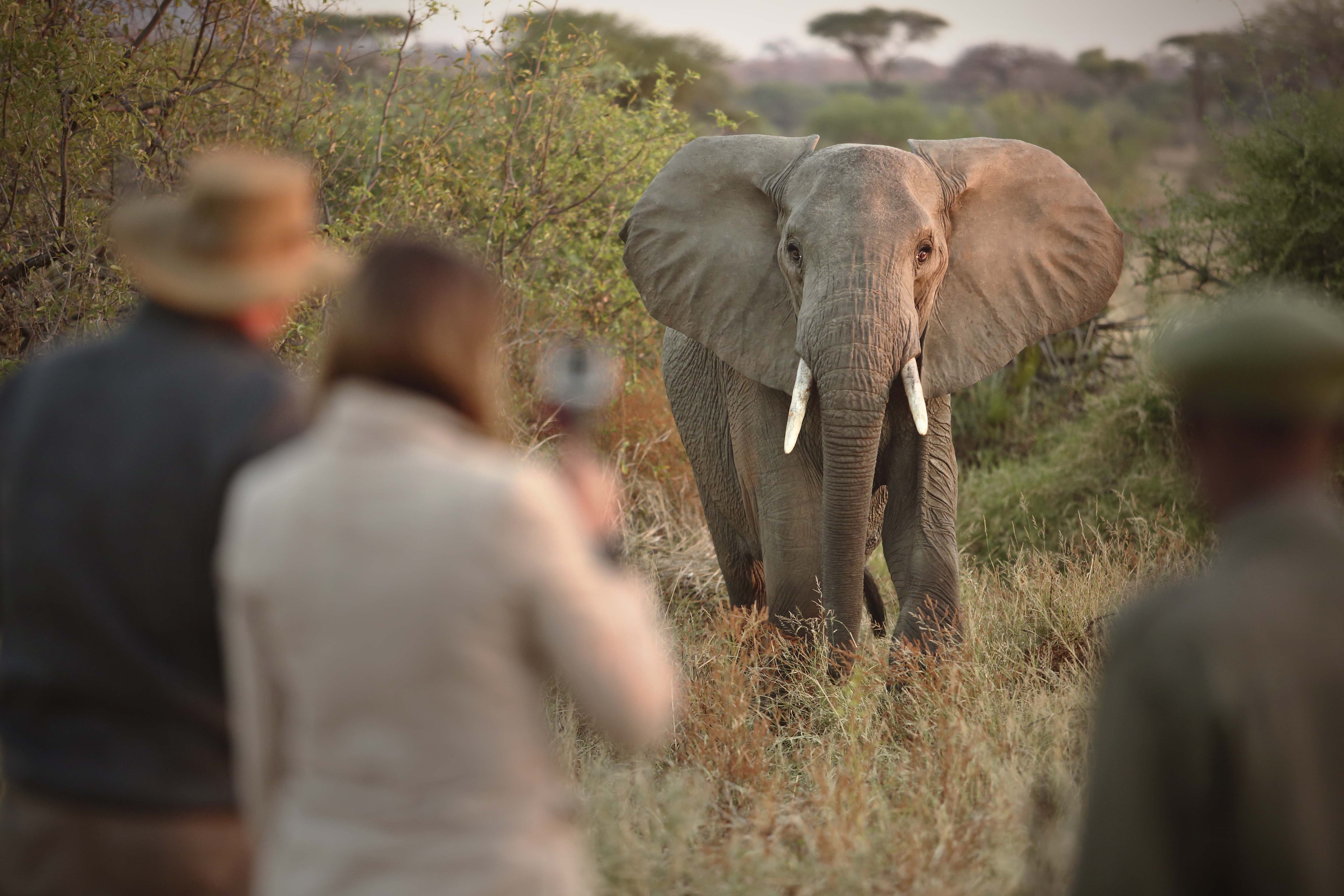 Flycamp
Kichaka Untamed  represents the next level in mobility. Not quite as luxurious as its less adaptable sibling, it is contained in a converted military truck and ready to be deployed at a moment's notice to anywhere within Ruaha that has a road. Its sophisticated solar systems allow for refrigeration, the pumping of water and a mobile kitchen capable of producing 3-course meals of surprisingly high quality. Accommodations comprise of three large tents with comfortable cots alongside a private toilet and shower.
Activities
The activities offered centre around the guiding skills of Moli Molinaro (the 'voice of Africa' in Disney's Animal Kingdom programme) as well as walking and driving safaris and survival training. Surveys of the local flora and fauna are also available.