7°
26'
36.88" S
34°
41'
49.5" E
Located in south Tanzania, in Ruaha National Park, and set along the banks of Jongomero River, Jongomero is a luxury camp whose very remoteness is one of its biggest selling points.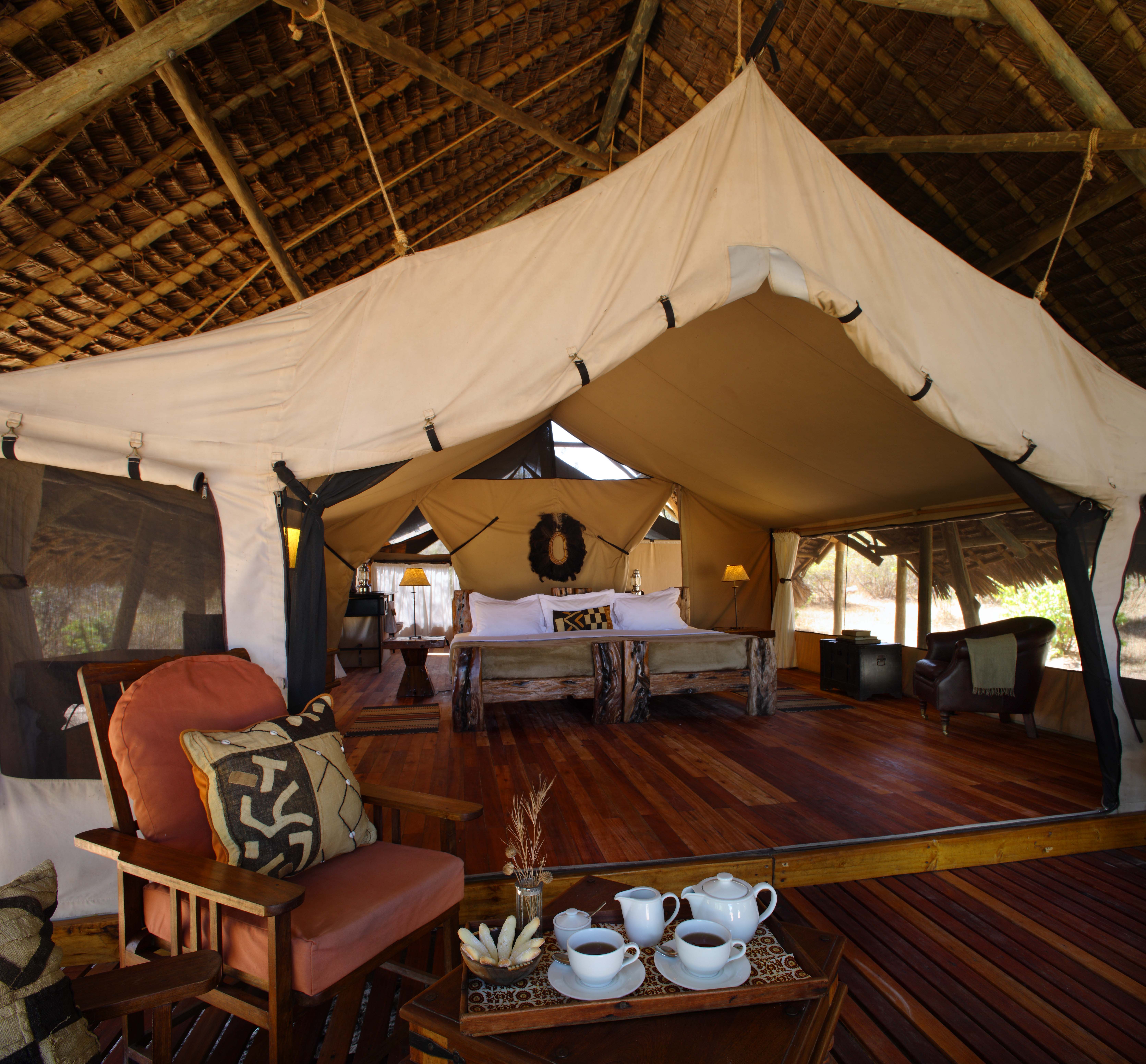 With not another man-made structure anywhere near it, Jongomero Camp has a vast and well populated wilderness all to itself. Consisting of a main mess area and 8 sleeping tents, it is a small and beautifully designed piece of accommodation. The shared area – bar, dining room, seating area – sits on polished wooden platform. Its high peaked thatch roofs and open sides ensure a cool retreat from the midday sun, and the Persian rugs, low tables and comfortable seating sets a tone that is both relaxed and informal. Both the pool and the main decking overlook a section of the river.
In common with a design found in a number of Tanzania's finest camps, the en-suite tents are raised on wooden platforms and sheltered by large thatched roofs. Each possesses a huge double bed – made from a mix of found and reclaimed woods – one or two well chosen pieces of furniture, a shower, twin basins and flush toilet. The verandah looks out onto the river bank. Aesthetically, the interior is minimalist in design, and prefers good, reclaimed wood over throws and rugs. The floors are dark and polished, the furniture heavy and well made, and everything about the tent points to the bed, to an extraordinarily comfortable stay.
Activities at Jongomero include game drives, guided walks, fly camping and bush picnics.