Located in Ruaha National Park in Southern Tanzania, Jabali Private House opened it's doors to the travelling public in 2018, and has proved to be a fine eco-luxury stay.
Overview
Jabali Private House is a wood-build with extensive decking, includes shared areas and three sleeping rooms, and comfortably accommodates groups of up to six guests. The house's shared areas comprise an indoor and outdoor lounge and dining area, an open-plan kitchen and large plunge pool. Large windows are covered by wooden French shutters and the roof is crafted with a mixture of local materials including rough cut wood for a rustic feel. Inside, the décor is largely wood and wicker with some black-metal furniture. Please note that Wi-Fi is available throughout the house and a daily laundry service is provided – usually with a turnaround time of 24 hours.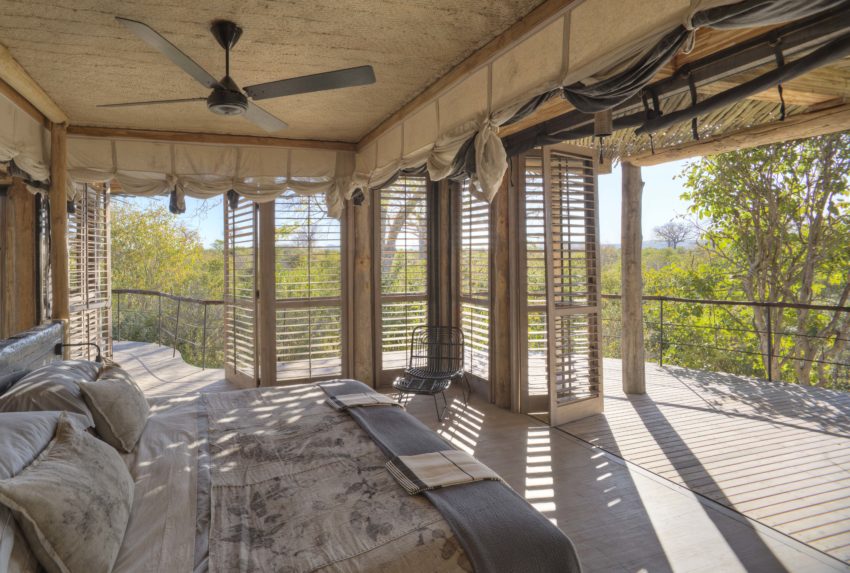 Food & service
Jabali Private House caters for one group at a time on a fully private basis. Looked after by a dedicated hospitality team, the house comes with both private guide and chef, the latter catering for all allergies, preferences and dietary requirements. The food and drink is fantastic, the service excellent.
Rooms
There are three bedrooms at Jabali Private House, each of which can accommodate two people each, either as a double or twin Two of the bedrooms are identical master bedrooms. The other room is slightly smaller. All the bedrooms take on a similar rustic-contemporary style, with the furnishings crafted from various types of wood. Each features a writing desk with a selection of topical books. The bathrooms are open-plan with twin sinks made from stone. The shower is in front of the French shutters so, depending on preferences, can transform from an indoor shower to outdoor. Thoughtful touches such as branded toiletries and shower flipflops complete the stay.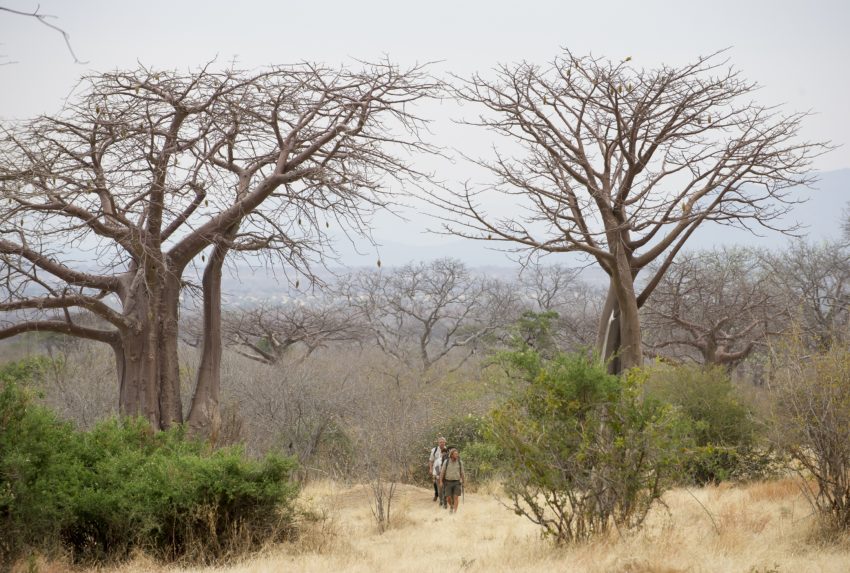 Activities
The location of Jabali Private house is near the Mwagusi River, one of the best areas in Ruaha for wildlife viewing. This being the case, wildlife drives are an absolute. Bush walks are also possible with sundowners. Spa treatments are available, for guests who want a relaxed counterpart to the classic safari.
Impact
Conservation
Asilia are conscientious about their carbon footprint and environmental responsibility. As well as the lodge being powered with solar energy, the house has a bed night levy which contributes to the running of the park and therefore conservation of species within.