Run by the Tongwe Trust and located in the wild forest of Ntakata, in Western Tanzania, Chimp Nest Camp is a simple, fully mobile camp, mainly oriented towards guests in search of off-piste and rugged adventure.
Overview
The accommodation at Chimp Nest Camp is basic and made up of hammocks strung up under the canvas of the forest and very much adheres to a less is more philosophy when it comes to being at one with nature. Camping just as a Tongwe ranger might, what this means is setting camp in different locations in the forest, a simple outdoor mess area, washing in springs, and sleeping in hammocks. It's as simple and as real and as beautiful as it sounds.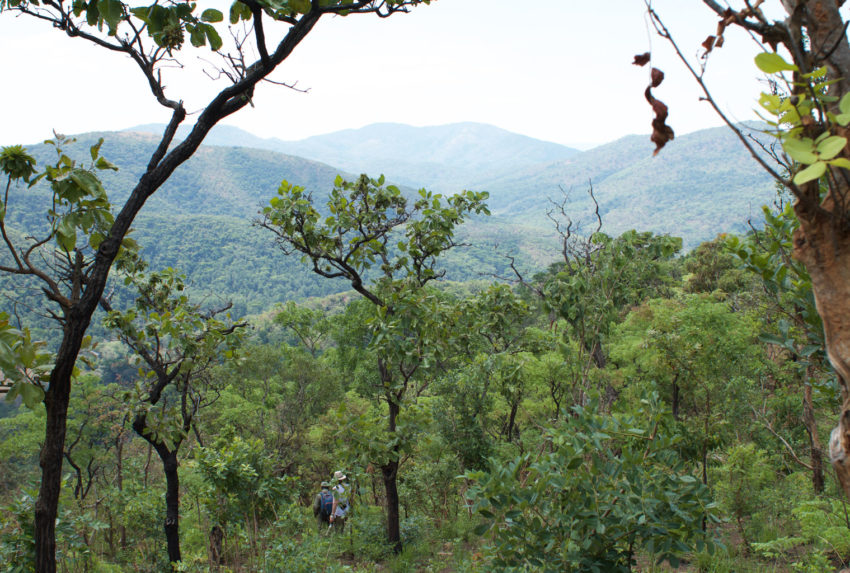 Food a& service
Given Chimp Nest Camp's live-like-a-ranger ethos, food is simple and usually comprised of coffee or chai and chapatis for breakfast; and beans, rice and goat for dinner. The hosting and guiding is exceptional, the forest a veritable classroom.
Rooms
Without a shadow of a doubt, Chimp Nest Camp's accommodation is the simplest of any of the accommodations on our books – and deliberately so. The sleeping room, here, is neither a canvas, wood or stone build. Rather, it is the world about. This said, the hammocks are water proof, extremely comfortable and guests are protected from insects by a mosquito net. It's practical and romantic.
Activities
Unlike some of the chimp populations in Mahale Mountains National Park, the chimp here at Chimp Nest Camp are unhabituated. This being the case, much time is spent tracking wild chimp, with expert Tongwe rangers. Depending on his schedule, guests have the opportunity to be guided by Roland Purcell, who built Greystoke Mahale in the 1980s and is co-founder of the Tongwe Trust.
Impact
In the late 1970s, the Tongwe people were relocated from the mountain forests, which they saw as their sacred heartland, to bigger settlements along the shores of Lake Tanganyika as part of a government plan to create better healthcare and education. Unfortunately, this also meant loss of much of their cultural heritage and had no means of return when this land was turned into a Mahale Mountains National Park in 1985.
Conservation 
Years later and in an attempt to create a new heartland, the Tongwe Trust was founded, which aims to once again establish a cultural base for the Tongwe people in Ntakata Forest, which lies to the north of Mahale Mountains National Park. As well as this, the trust also employs, trains and equips Tongwe rangers and scouts to be able to protect the ecosystem from illegal logging, poaching and land encroachment, with all patrols being undertaken on foot or by bicycle.
Commerce
Chimp Nest Camp creates a new revenue stream for Tongwe Trust, through trade, rather than aid, which we believe can be both more sustainable and empowering. Since the trust is an example of what Purcell calls 'narrow-gauge conservation' – an extremely lean model with annual running costs of circa US$ 40,000 – guests at Chimp Nest Camp, by staying here, contribute considerably to the running costs of the trust.