1°
50'
5.34" S
35°
14'
47.82" E
Located in northern Tanzania, outside the north-eastern borders Serengeti National Park, and set in the valleys of Kuka Hills, Klein's Camp is a beautiful, small stone-walled lodge. Situated slap bang in the path of both parts of the annual migration, its claim to be being one of the best positioned wildlife lodges in the world carries some weight.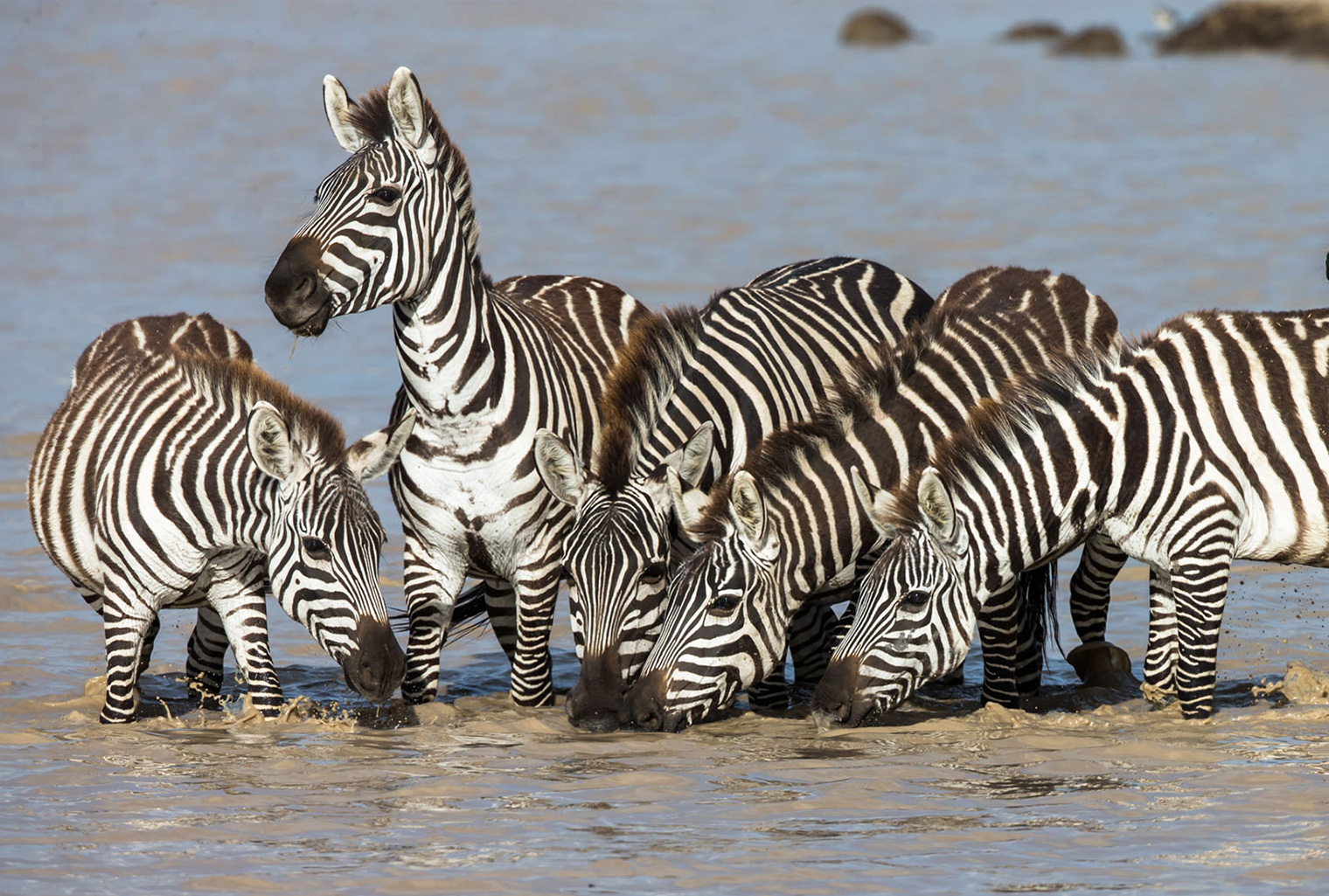 With thatched roofs, dark polished floors, open sides and elegantly furnished interiors, the main lodge consists of a dining room, lounge, bar and library. Meals – taken either inside, by a large open fire, or outside, on the lodge's large verandah – are wonderfully extravagant affairs, and the food is organic, locally sourced and Pan African in style. From dining room floor to guide, the service at Klein's Camp is excellent.
There are 10 circular stone and thatch cottages. Characterised by dark wooden floors, large double beds, sensible furniture and spacious raw stone-walled bathrooms, the rooms are uncluttered, clean and airy. The bathrooms come with twin basins, showers and flush toilet.
Activities at Klein's are boosted by the fact that while it enjoys everything the Serengeti has to offer, it is not bound by park rules. They include night and day drives, guided walks, bush picnics, sundowners and young people specials.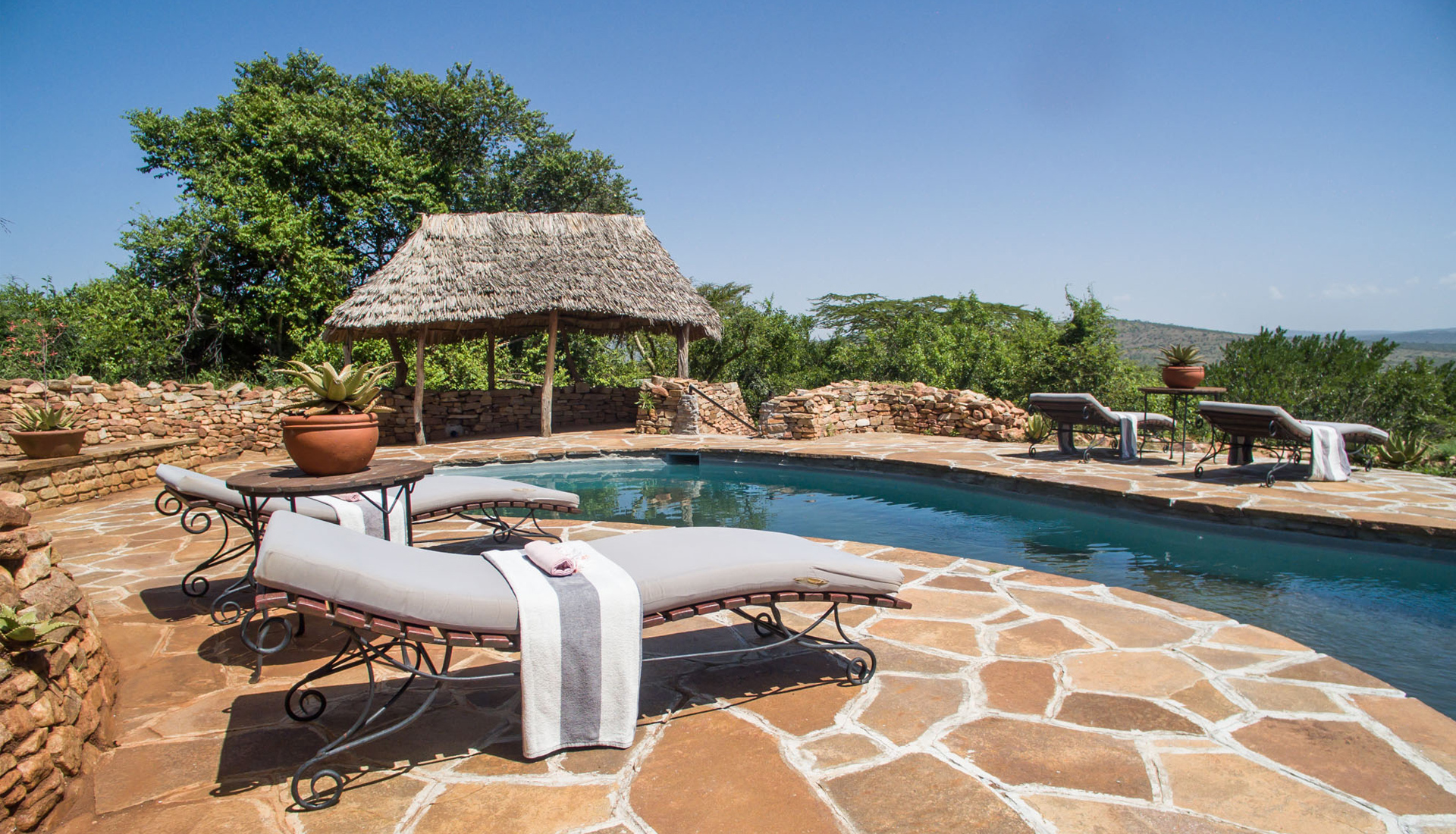 Ethical Information
At &Beyond we believe in taking a shared responsibility for our futures and those of our children. You may be surprised to know that we have a small physical footprint in terms of buildings and guests. Our entire group of lodges comprises less than 800 beds, smaller than a medium-sized city hotel, but we have a disproportionately large positive impact on the more than 3.5 million hectares (8.5 million acres) of wildlife areas we help sustain and the communities whose lives are interwoven with our business.
Our values are and always have been: "Care of the land. Care of the wildlife. Care of the people." They have become an intuitive part of the way we operate and are increasingly part of the reasons why our guests find their experience with us so rewarding.
We believe that all business can "take less" and "give more", and we apply this philosophy every day through actions big and small at the group's 46 lodges. Whether it's pioneering the re-introduction of an endangered species such as black rhino, facilitating the establishment of an income producing sewing co-operative in a local community or simply managing the vegetable peelings from our kitchens, we consciously look for ways to leave a positive legacy.
Education helps to break the cycle of poverty, allowing communities and individuals the opportunity to enhance the quality of their lives. Investing in the building of schools and classrooms, training, bursaries and adult education are all key focus areas of the Foundation.
Conservation is our business and it is ironic that guests from all corners of the globe experience the thrills of &Beyond's reserves but that, sadly, many rural children have never entered their neighbouring conservation areas or seen the fascinating wildlife that roams the region. At Klein's Camp it has been our pleasure to host an average of nine conservation lessons a year.
At Ololosokwan, the Foundation has built a 10-roomed clinic, stocked it with medical equipment and furniture, staffed the facility with a resident doctor and provided the clinic with a 4 x 4 ambulance. More recently, it added doctor and nurse accommodation on site.
Through a simple innovation, we have helped address the challenges of water supply for local families with the introduction of innovative hippo water rollers. These are drums that hold 90 litres (25 gallons) of water and are easily rolled along the ground by means of a stainless steel holder, as opposed to the usual five litre (one gallon) containers that are traditionally carried on the heads of women and children.
Klein's Camp has reduced wood consumption by 75 percent, replacing environmentally-expensive wood burning boilers in guest cottages with free solar energy geysers. They have also replaced the wood stoves in the staff canteen with gas variations.
The team at Klein's has reduced water usage without any negative impact on guest comfort levels, a measure that in turn has lessened generator usage required to pump water. We've also balanced the electrical phases at the Camp so that the generator uses less fuel.
A preventative health programme, Positive Health trains staff members to become counsellors on health, nutrition and psychological wellbeing, and caregivers for people living with life threatening illnesses such as HIV/Aids.