A wonderful, small, family-run lodge on the outer-slopes of the Ngorongoro Crater, Plantation Lodge is an excellent alternative to the crater hotels as well as being logistically convenient for day trips into Lake Manyara National Park.
Overview
Plantation Lodge is a converted family home and ex-coffee farm house. Its shared areas include a lounge, bar, reception, terrace, two dining rooms and pool. Understated, its terracotta tiled floors are offset by bright white walls and a blond wood ceiling. The reception area is functional, calm and welcoming, as are the two dining rooms – great long rooms, one larger than the other, each possessing a fireplace, small seating area and iron chandeliers.
The relaxed, on-the ball feel extends into the bar and lounge area, where polished stone floors, a corner bar and walls sporting large black and white photographs predominate. Outside, the terrace and swimming pool overlook a garden filled with banana, mango and avocado trees, with bougainvillea, frangipani and jacaranda, and is home to a stunningly diverse population of birds.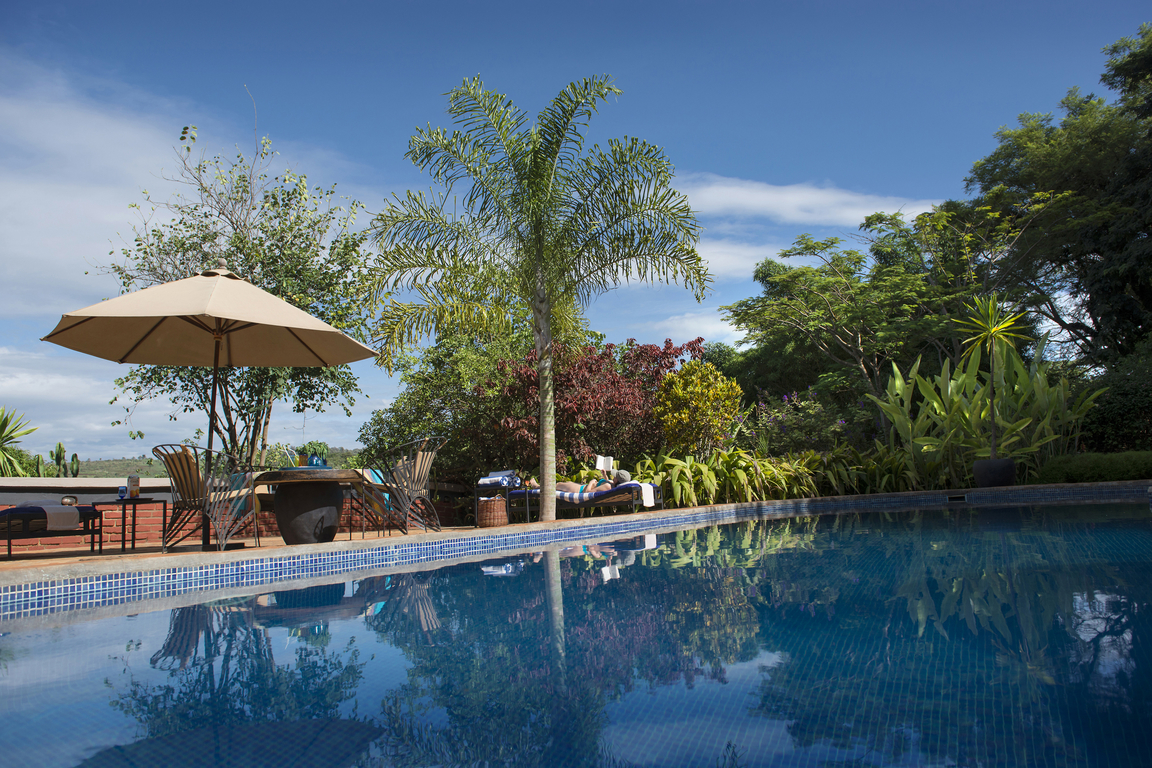 Food & service
Its food either home grown or locally sourced, Plantation Lodge's menu is farmhouse in origin, but the kitchen is more than capable of catering to special diets or tastes. The hotel's employees largely come from surrounding communities, and many of them live within the lodge's grounds. The service – from restaurant floor to room care – is very good.
Rooms
There are 15 en-suite rooms at Plantation Lodge – either cottages or a part of the old stable block. Well kept, simple, full of character (slate floors, straw matting, whitewashed walls), they possess their own lounge and dining areas. Each comes with a veranda, fireplace and small library.
The large double beds are comfortable, and the furniture – side tables, corner seats, sun loungers – is well-chosen. Style-wise, each room is slightly different, and has its own East African theme. The bathroom, like the main room, is simple – sink, bath, shower – and beautifully kept.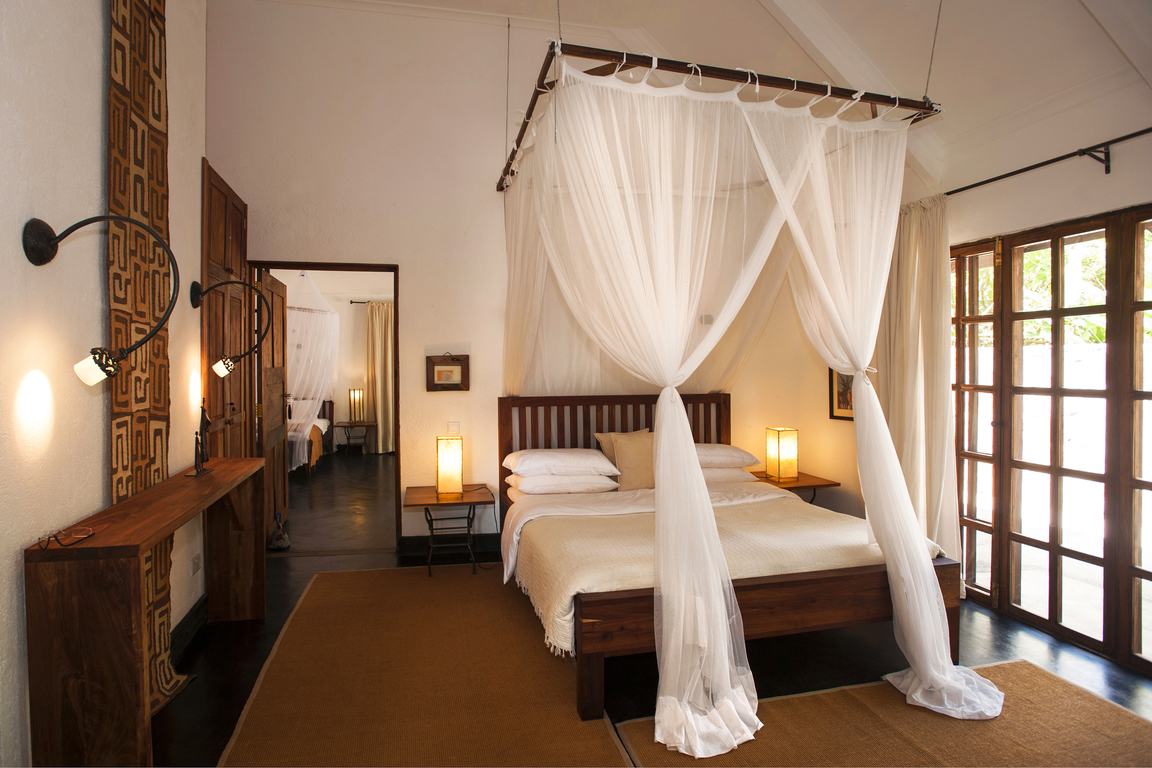 There are also three suites – Coffee House, which has two bedrooms, Zanzibar and Jacaranda, the last being a honeymoon room. Finally, the Garden House has 4 double rooms, a living room and extensive veranda. Please note that Wi-Fi, while available, can be especially unreliable.
Activities
Activities at Plantation Lodge include wildlife drives to Lake Manyara and the Ngorongoro Crater, nature walks, bird watching, plantation tours and a chance to visit the Hadza.