Located in northern Tanzania, in Lake Manyara National Park, and set in a mahogany forest, this is Lake Manyara Tree Lodge's second site. The first was destroyed some years ago by the El Nino rains, and it is, by all accounts, a much more beautiful location for what is a stunning luxury lodge.
Overview
A largely thatch and wood build, Lake Manyara Tree Lodge consists of an open kitchen, dining area, boma, gallery, swimming pool and 10 stilted tree house suites. The gallery is large and airy, houses a collection of Dodoma inspired art and textiles, and doubles up as a seating area.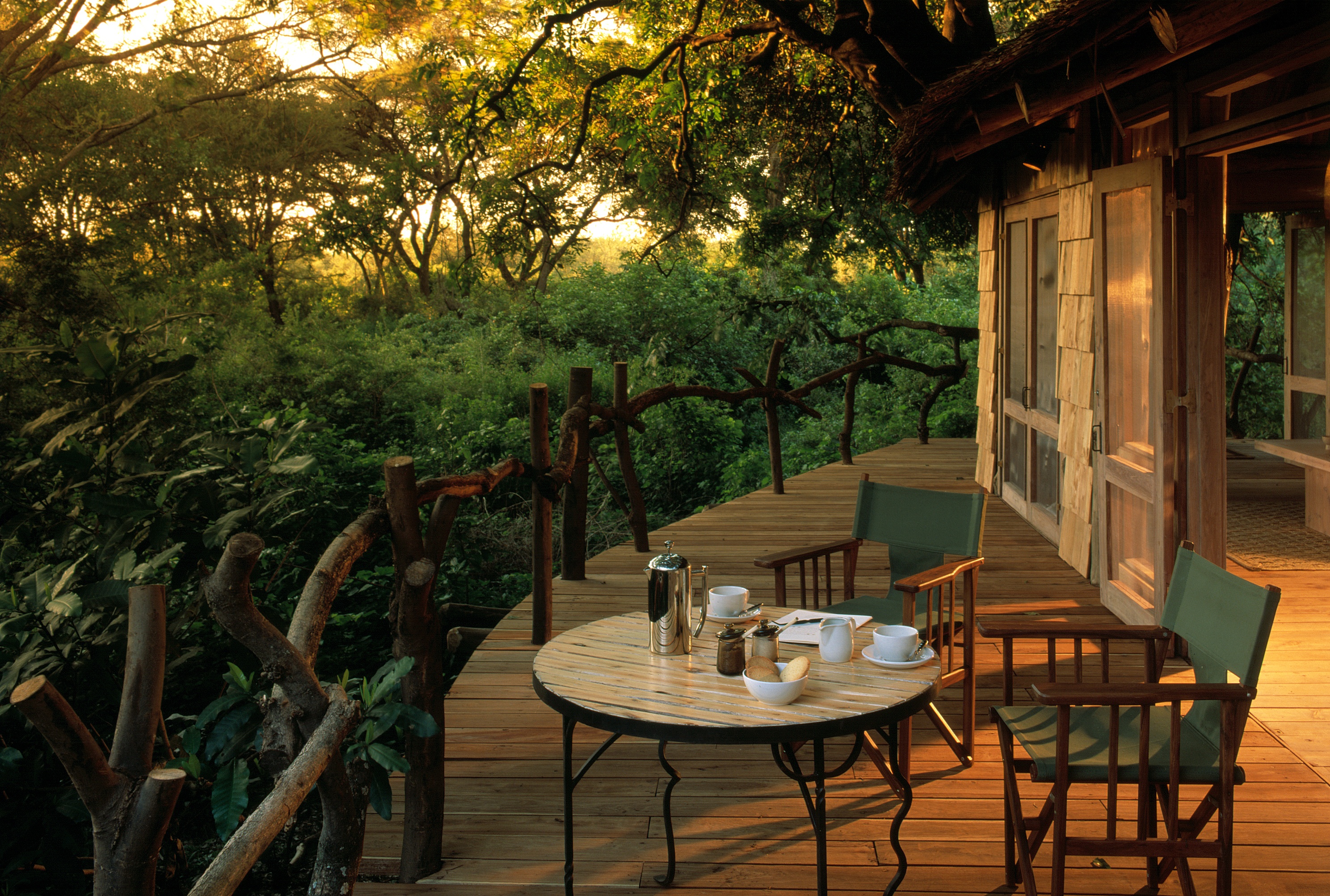 Food & service
Guests are invited to converse with chefs, and meals are taken either inside, in front of the kitchen, or outside, in the boma. As is normal with &Beyond owned accommodation, the food is Pan-African, and the service – which includes a personal butler – is top drawer.
Rooms
Much is made by guests of the accommodation. Designed to contemplate its immediate environment, each suite is supported by, and follows the natural contours of, a tree. Built on platforms, and possessing open sides, thatched roofs and verandas, each suite is characterised by a four poster, bed, a fan, mosquito net, hand-woven rugs, one or two throws, a seating area and a bathroom complete with bath and twin basins. Perhaps surprisingly, each of the suits offers Wi-Fi access.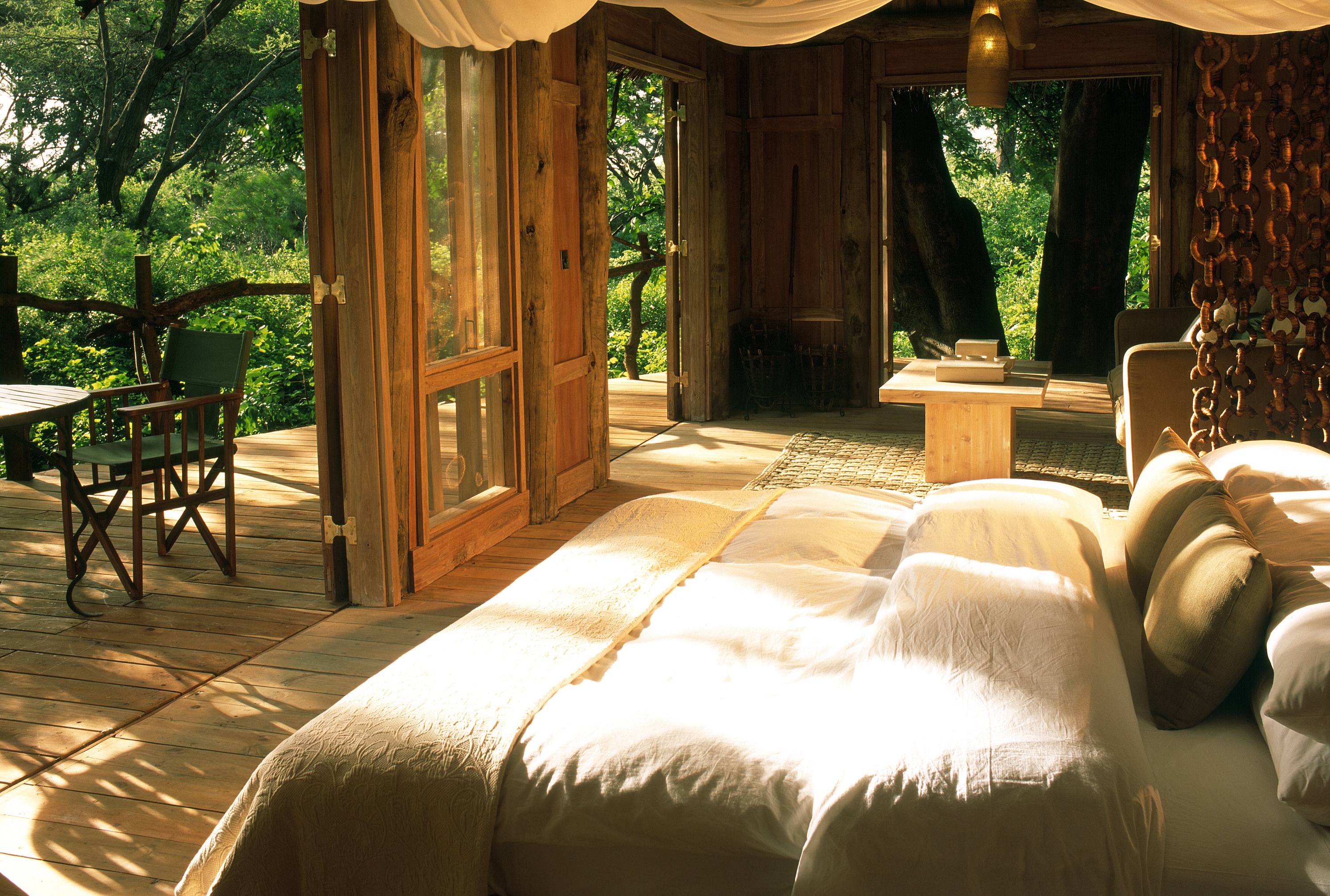 Activities
The only camp in the park, Lake Manyara Tree Lodge offers its guests an exclusive package. Known for its tree climbing lions, its extraordinary bird populations and for the fact that Iain Douglas-Hamilton did much of his original work on elephants around Lake Manyara, activities include wildlife drives, guided walks, bush picnics and bird watching.