Located in western Tanzania, in Katavi National Park, Chada Camp looks out across the Chada plains, towards the Mlele escarpment. Lauded by, among others, Conde Nast, this small, remote camp is a beautiful example of how, when it comes to a genuinely fine safari experience, the luxurious and the authentic are by no means exclusive terms.
Overview
Situated in a raised and mixed grove of acacias, kigelias and tamarinds, and consisting of just a mess tent and 6 luxury safari tents, Chada Katavi makes no concessions to the unnecessary.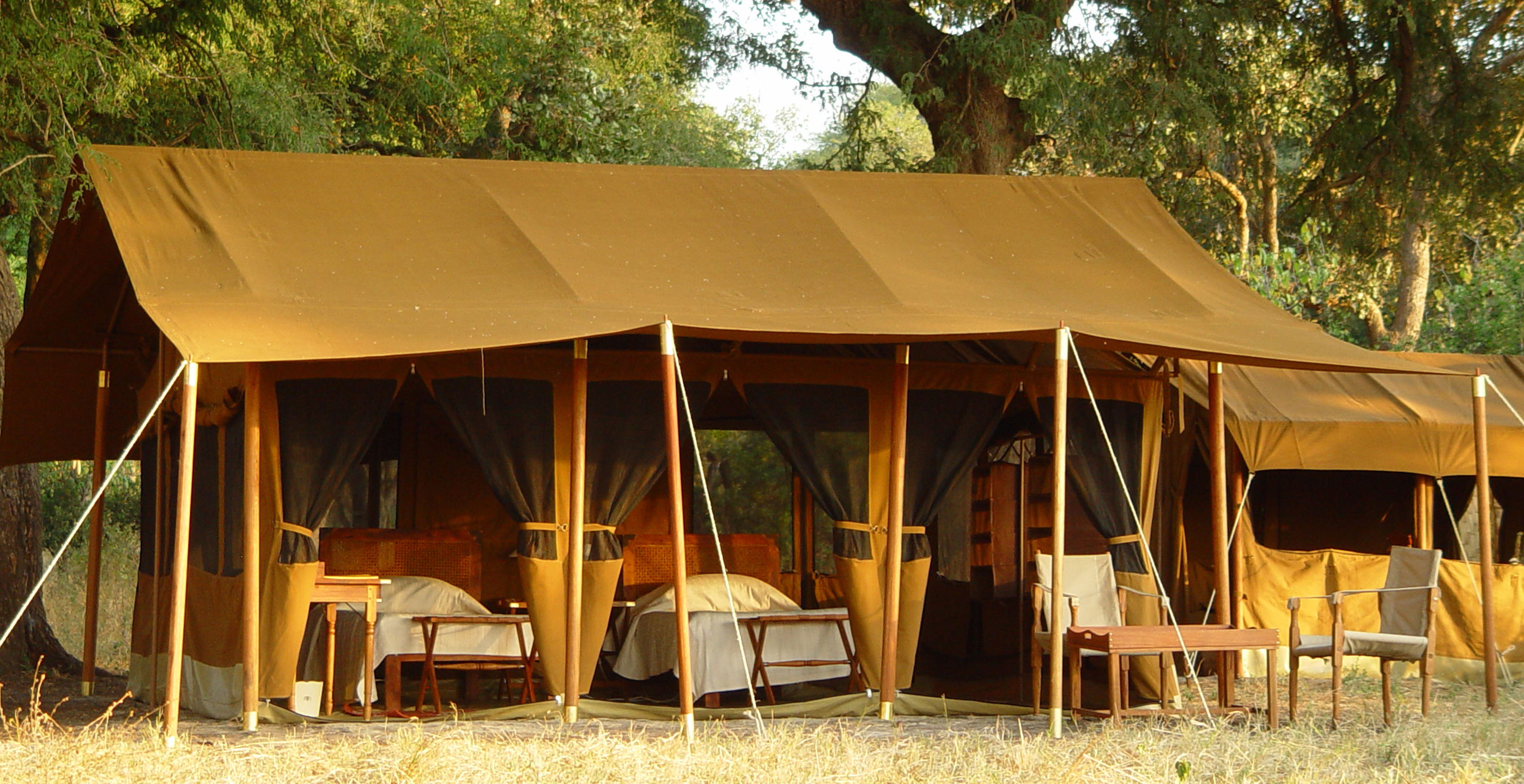 Largely a brown canvas build, with black netting used to create the illusion of walls and zones, the mess tent contains a bar, seating area, a dining area and veranda. Open and airy during the day, it is cosy and warm at night.
Food & service
Meals are taken – weather permitting, outside – or in the evening at a silver service set table. The food is excellent, and so is the service.
Rooms
The en-suite sleeping tents are large and well equipped. Twin or double, the beds are comfortable, the sheets Egyptian cotton, and the furniture and soft furnishings are limited to clothes stands, hand-woven rugs and sensible camping chairs and tables. The bathrooms of Chada Katavi contain long-drop toilets and bucket showers, which – quite rightly – retain the thrill of a classical safari.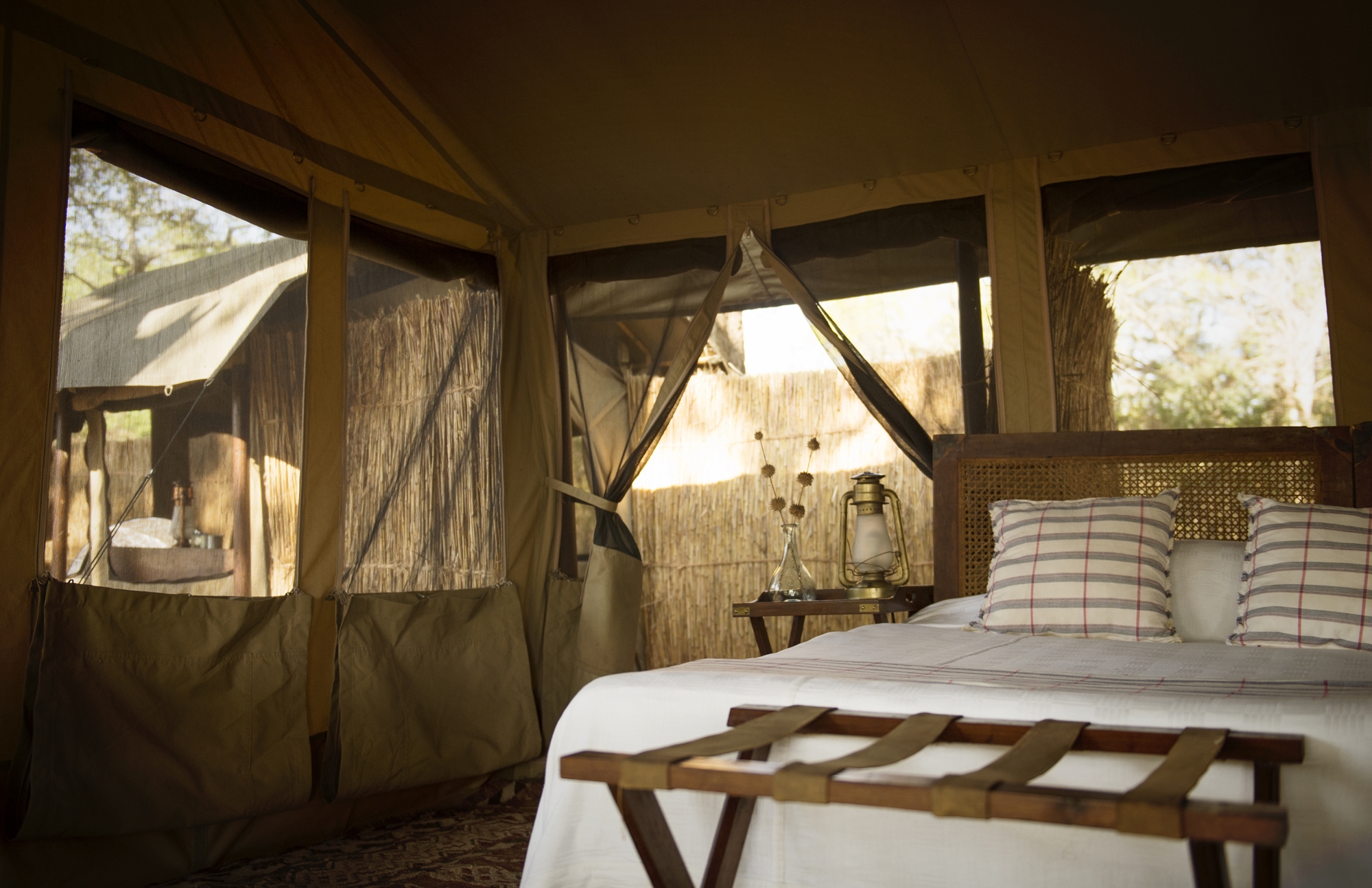 Activities
Katavi is well known for its high levels of wildlife. The seasonally flooded grasslands surrounding the lakes hold an extraordinary concentration of water birds – as well as large herds of buffalo, elephant and antelope rarely seen in other parts of Tanzania. Safaris are conducted by vehicle and on foot, which include private fly-camps into the park.
Impact
Conservation
Guides at the camp provide data and photos for local research programs and communicate conservation projects in the area with local children and families. Nomad run their own conservation focused program titled 'Watoto Go Wild', which aims to foster understanding and participation among younger generations; helping to support the next wave of conservation ambassadors.
Commerce
Wherever possible, Nomad sources produce locally and hires from nearby communities, offering on the job training for locals to develop and grow professionally. Furthermore, 100% of all profits from on-camp shops are donated to local community and conservation projects.
Community
Always keen to proactively support the growth of local youths, Nomad is currently funding two kindergarten programs for 160 children, sponsoring three secondary students, and supporting three vocational training scholars.
The camp also assists vital health services, including funding eye clinics, offering child vaccinations, and running health education and awareness days.