Located in Northern Tanzania, in Arusha, on the slopes of Mt Meru, and tucked into the crook of a highland stream, Ngare Sero Mountain Lodge is a turn of the century house whose setting and ambience have received a great deal of positive attention.
Overview
Overhauled and opened as a lodge in 1973, and run since then by the same family, Ngare Sero is a largely stone build whose outhouses have been turned into sleeping rooms, and is able to accommodate up to 10 guests.
Five minutes upstream from a beautiful trout lake, and set in a mature garden, the main lodge includes a lounge (which has Wi-Fi access) library, dining room, veranda and swimming pool. The decor is upcountry in feel – open fires, comfortable armchairs, stone benches, old leather sofas, antiques, Persian rugs, stone-flagged floors, and a beautiful polished dining table.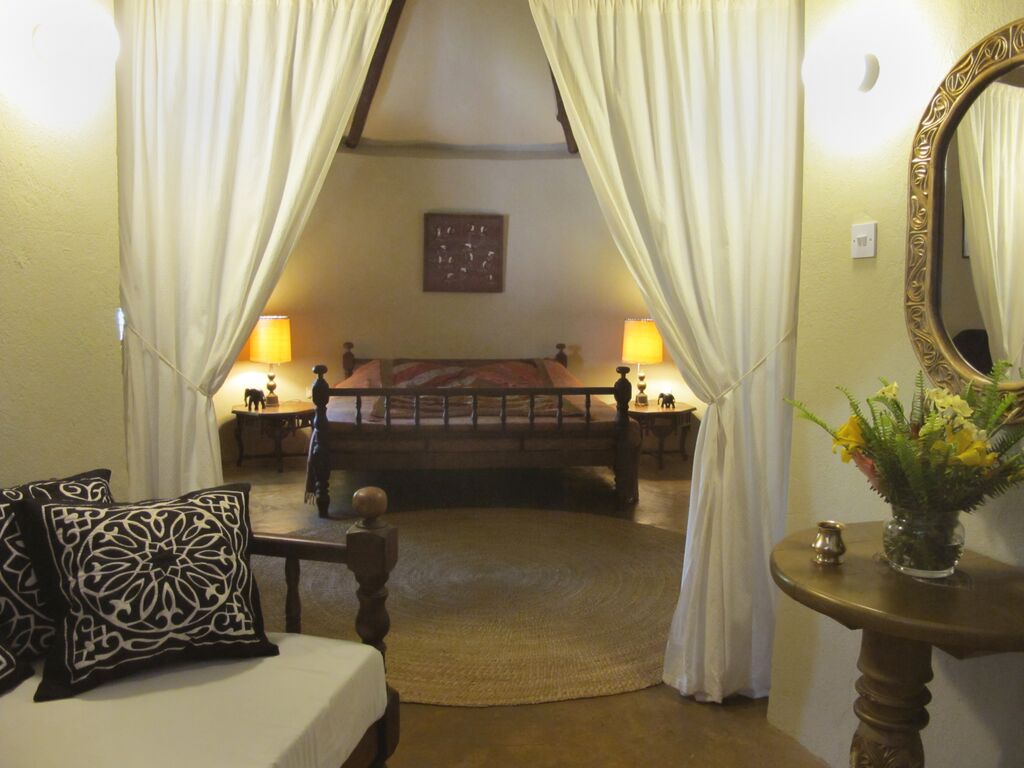 Food & service
The food, which utilizes ingredients grown on the nearby farm, is delicious, whilst the service is discreet and attentive. We recommend enjoying breakfast on the veranda; a truly delightful experience.
Rooms
While guests invariably prefer the main house old rooms, the garden rooms are also a good, solid stay. The so-called inside rooms are en-suite and consist of large double beds (whose 4 uprights finish mid-air), comfortable seating areas, a private veranda and plenty of room to change in. Clad in wood, the bathrooms include a sink, bath and flush toilet.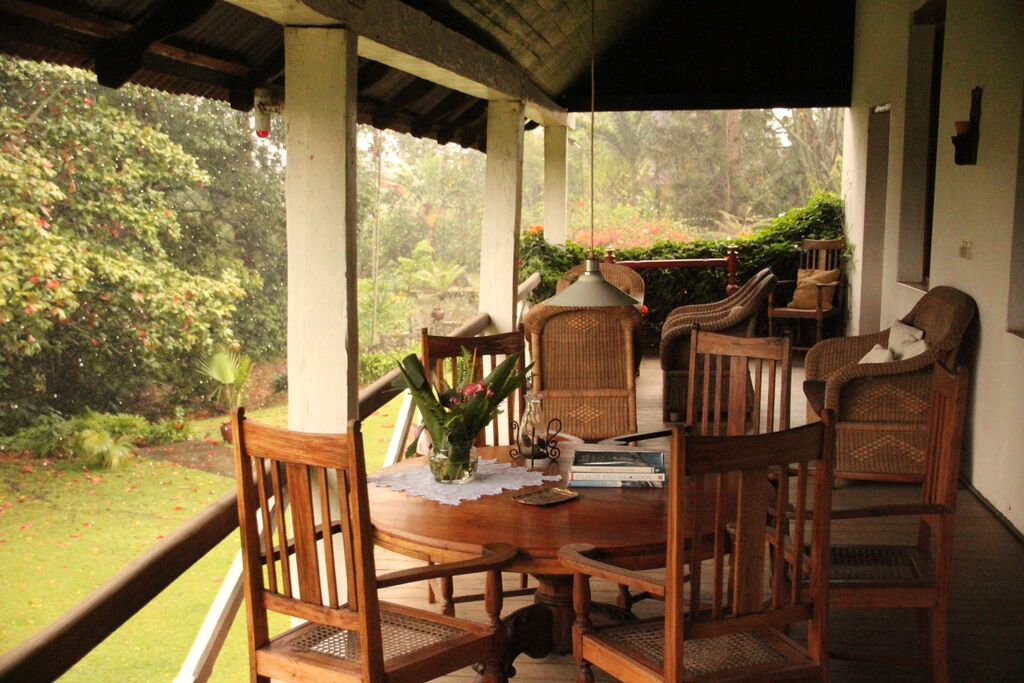 The decor is simple, and the furniture includes a beautifully carved storage chest. Smaller, and a tad less attractive, each Garden room possesses a bathroom, a large sleeping room, an ornately carved double bed, a veranda and a seating area. The floors are parquet, and the setting beautiful.
Activities
Activities at Ngare Sero include fishing, horse riding, bird viewing, nature walks, yoga, massage and excursions into Arusha National Park, up Mt Meru and into the Arusha coffee plantation.
Best used as a base from which to either start or finish a busy safari itinerary, Ngare Sero is conveniently positioned close to Kilimanjaro International Airport and the daily flights into the northern parks departing from Arusha.
Impact
Conservation
Ngare Sero Lodge has a powerful philosophy regarding conservation and socially responsible tourism. The lodge generates its own hydro-electricity to power both the main building and the organic trout farm. The decision to damn the spring – which provides drinking water to both the lodge and neighbouring villages – has created three small lakes that support a healthy ecosystem of animals and birds.
The lodge has also recently launched a community-based project of harvesting indigenous Croton megalocarpus tree seeds for vegetable oil extraction, and is working towards converting all company transport and generators to run on unprocessed vegetable oil.
Commerce
Almost all Ngare Sero Lodge staff employed are from the local community, and the lodge offers internships to local school graduates to help them get better job opportunities in the future.
The Croton harvesting project also provides another vital type of cash crop for local farmers.
Community
Almost a decade ago, in 2010, Nshupu schoolteachers William and Sarah Modest founded the Precious Orphans Children's Home, which houses local children orphaned by AIDS. They have additionally started a vital kindergarten program for children whose families are too poor to send them to school.