Still a working farm, a key element in the African Wildlife Foundation's efforts to help protect and guarantee the Kwa Kuchinja wildlife corridor – linking Tarangire to Manyara and Ngorongoro, and therefore to the southern reaches of the Serengeti – Manyara Ranch is a sound and well-run eco-camp.
Overview
Set in an acacia and grasslands semi-arid habitat, situated north of the Arusha-Babati road, on 35,000 hectares of private concession, Manyara Ranch is a canvas and wood build, consisting of a main area and 6 sleeping rooms. Housed in a beautiful and very simple peaked mess tent, the main camp includes a bar, lounge and dining area, an outdoor seating area and a small library.
In keeping with Manyara's approach, everything here – from the comfortable but practical seating to the moveable tables to the basic utilities – is designed with the practical in the mind. There are some nice touches decor-wise, but most of what you see has purpose beyond the aesthetic.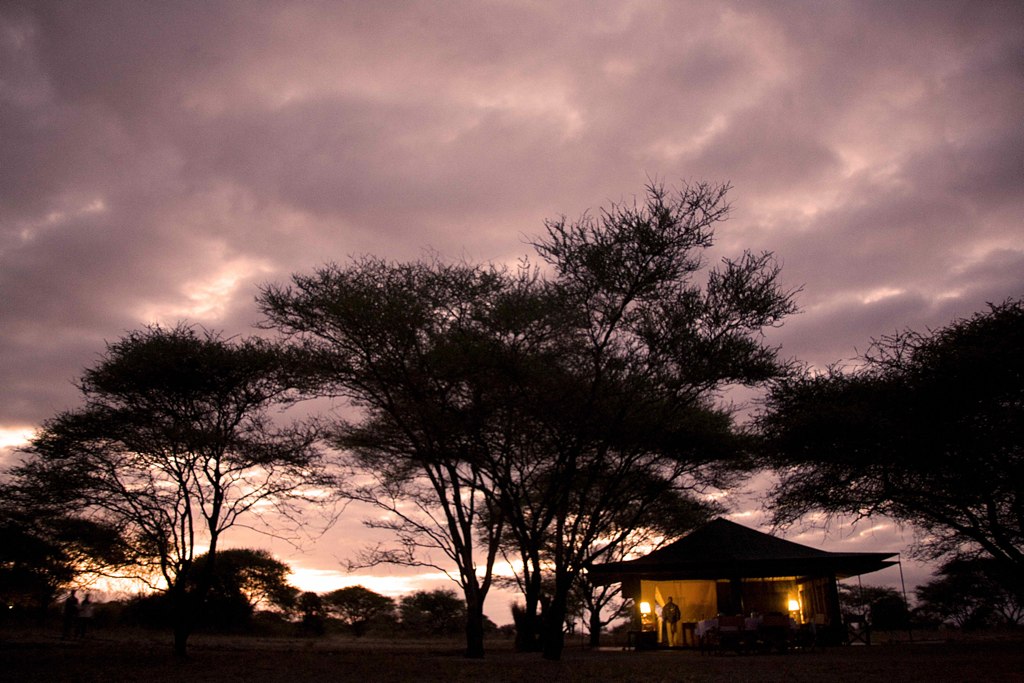 Food & service
Much of Manyara Ranch's calm, relaxing and, at the same time, efficient air comes down to the service, which is exceptional. Returning guests are full of praise for the food, a European and African menu, served inside, outside or in the comfort of one's own tent, and for the sheer professionalism of all concerned, be they chef, restaurant floor or guide. Everyone here knows their stuff.
Rooms
The sleeping rooms Manyara Ranch are equally robust and well-thought through. Approached by means of a path, each includes a double bed, shower, seating area, private veranda and practical furniture.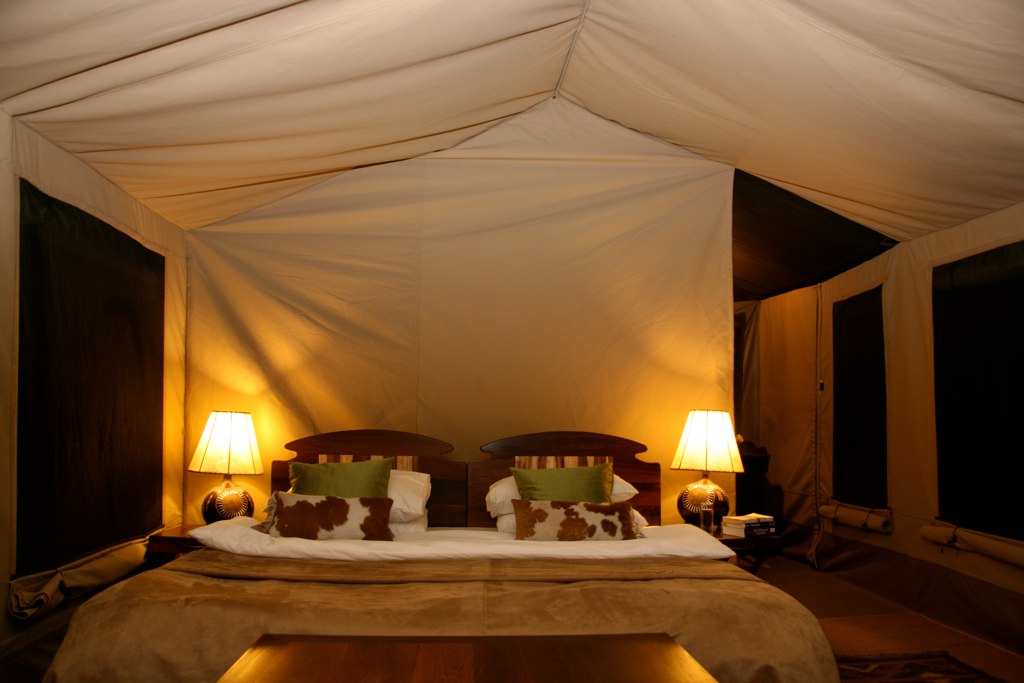 No attempt is made to hide the fact that this indeed is a tent, which is all to the good. It's comfortable, has all the amenities that one could hope for and – given the location – is superbly looked after.
Activities
Activities at Manyara Ranch are all based around the different ways of viewing wildlife – either on the concession or at nearby Tarangire and Lake Manyara. They include guided walks, wildlife drives, horse riding, fly camping and sundowners.
Impact
Conservation 
Jointly held by the local community after fantastic work by the Tanzania Land Conservation Trust, Manyara ensures that the resident wildlife has a safe corridor to pass through when moving between nearby parks.