3°
22'
52.61" S
36°
44'
41.29" E
Building on the success of its sister establishment Onsea House, the Machweo Wellness Retreat opened in 2011. A main building accompanied by 6 boutique cottage suites, the retreat also features a wellness spa and pool, as well as sharing facilities with Onsea House.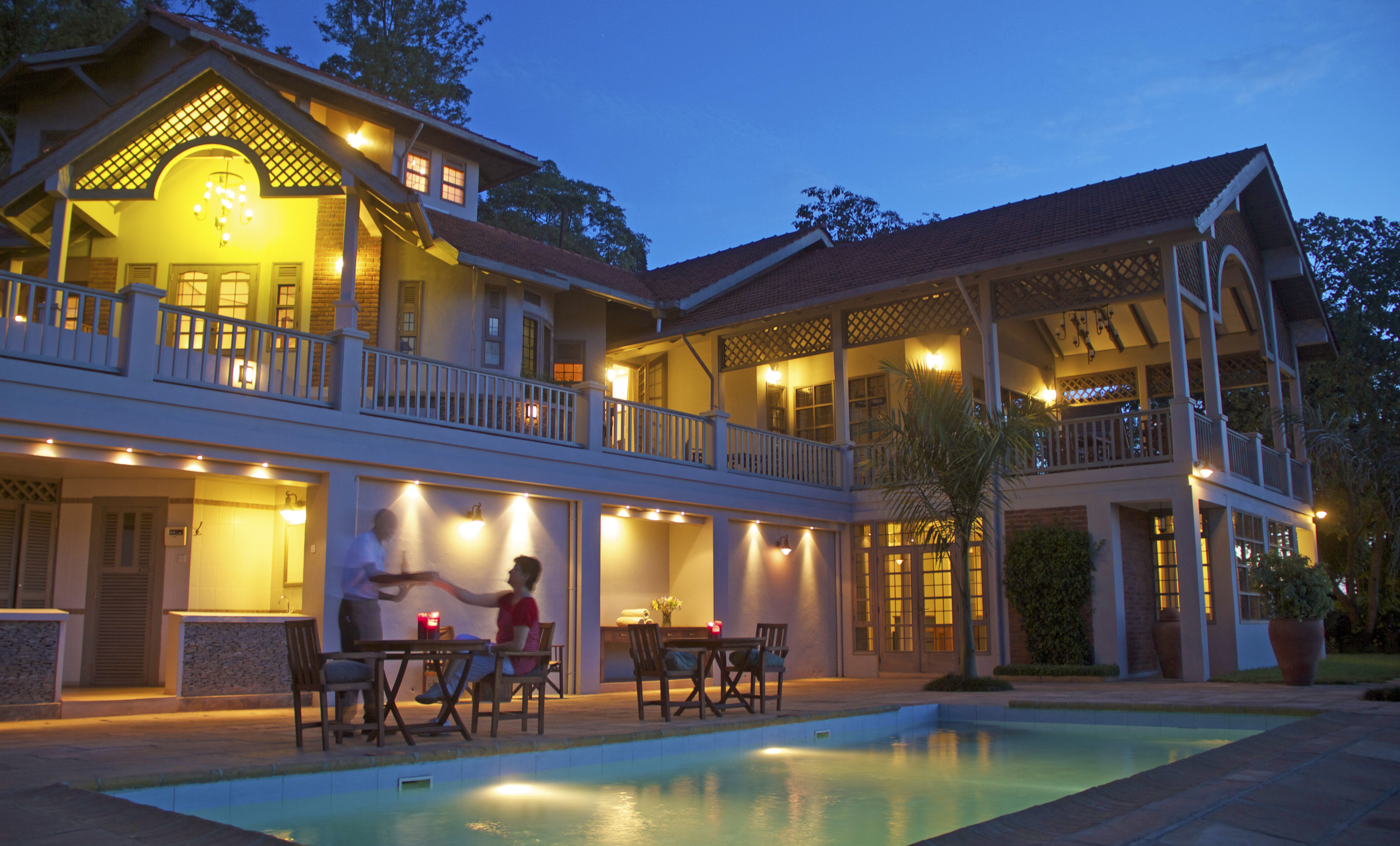 Perched on a ridge of subtropical vegetation east of Arusha, the Machweo Retreat makes no secret of the benefits of its position (with Machweo being the Swahili word for sunset), which provides endless panoramic views across the Maasai steppe, Monduli Mountains and Mt. Meru.
A modern take on the traditional villa style, the main building includes the restaurant, bar lounge and shared terrace. Everything exudes a very European minimalist chic; all clean walls, high ceilings and polished wood surfaces. The owners take great pride in having introduced to the reasonably generic world of international hotel hospitality a very Belgian take on the business of luxury service, the end result a wonderful mix of family homeliness, cutting edge design and an endless propensity for experimentation.
The dining areas, both inside and out are away from the guest rooms. Put together by Axel Janssens, the head chef at Onsea House, who has already developed a reputation for being one of Tanzania's finest chefs. The brasserie dishes are accompanied by a list of fine wines specially chosen to complement the European/African fusion menu.
Accommodation is provided by the 6 private cottage suites and 3 honeymoon suites in the main house. All are decorated in the same natural muted tones and bedrooms and lounge areas are interspersed with occasional African artifacts, the rooms feel as if they are an extension of the spa itself. Everything is ensuite, and all have TV, safe and minibar.
The Machweo Retreat offers the finest spa & wellness facilities including steam bath, sauna and swimming pool. Guests are also able to use the Jacuzzi at Onsea on request. Machweo's guests are usually pre or post Tanzanian safari or a Kilimanjaro climb and the retreat is only 7 minutes drive from Arusha town centre and 30 minutes from Kilimanjaro International Airport.