3°
22'
56" S
36°
46'
19" E
A newish addition to Arusha's growing collection of high class stays, Kigongoni Lodge is located on a coffee farm outside of town, on the road towards Moshi. Situated adjacent to the Subusisio Foundation, Kingongoni directs a proportion of its revenue in aid of a centre for the improvement of the lives of mentally disabled children and their families.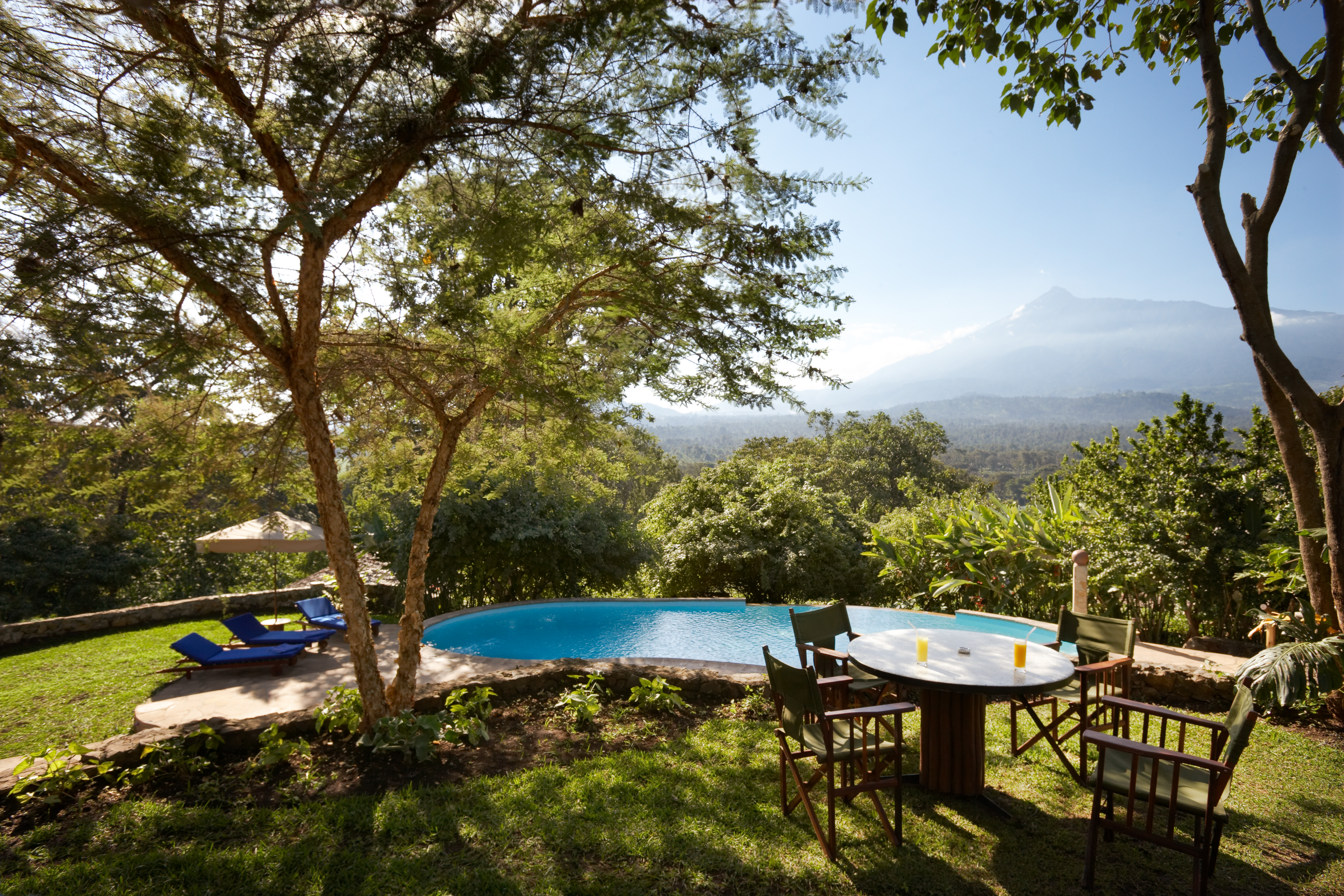 Surrounded by forest, Kingongoni Lodge has some of the finest views of Mount Kilimanjaro and Mount Meru. The main lodge – a mixed material construct – consists of a living room, bar, reception and restaurant. Marked by rafter-less ceilings, exposed beams, huge open fire places, sturdy and sensible dining furniture, comfortable upcountry style seating and an expansive verandah, the shared area is welcoming, warm and ideal for guests on there way to – or returning from – Mt Kilimanjaro.
The accommodation consists of 18 spacious African cottages. Exposed beam ceilings, dark polished floors, double beds and well equipped bathrooms characterise the interiors, while the exteriors – thatched roofs, white walls, small, cosy verandahs – are surrounded by trees and large maturing plants. In addition to these, there is a family room, which includes two bedrooms, a bathroom and all the amenities found in the cottages.
Renowned in the area for the quality of its food, Kingongoni restaurant is open to the public, and the mix of guests and locals makes for a lovely lunch and supper atmosphere. The service is fabulous.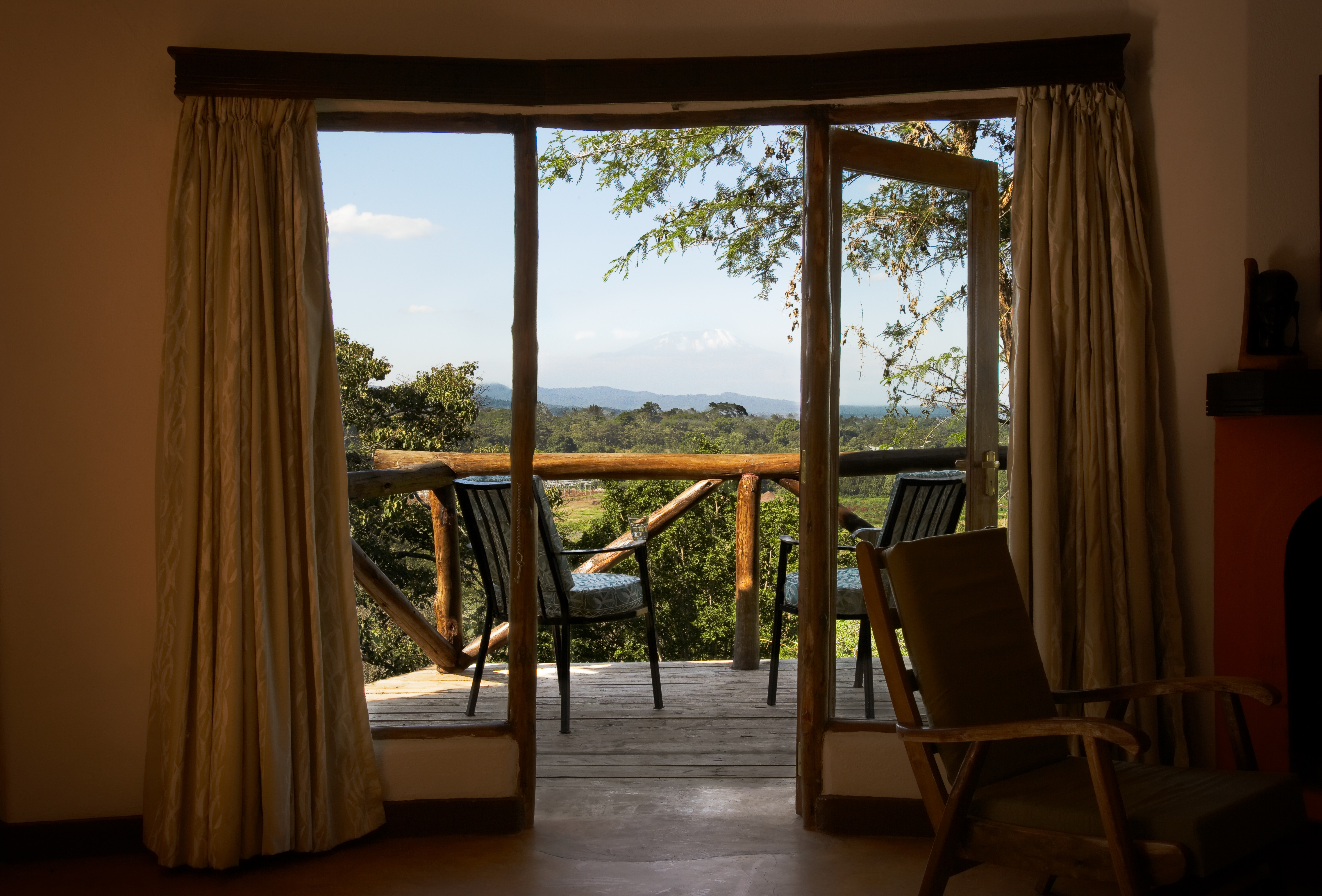 Activities include nature walks, visits to the Subusisio Foundation, game drives, excursions to Mt Meru, Mt Kilimanjaro, Ngorongoro Crater and Lake Manyara.