Hill View Hotel is based in the town of Rumbek, the capital of the Lakes State and briefly the national capital during the time of the Southern Sudanese Autonomous Region (2005 – 2011). Rumbek suffered badly during the conflict, and Hill View's no-frills design is a reflection of its town's current need to prioritise function over form. The hotel has plenty of charm regardless – a testament to its friendly staff and laid-back setting.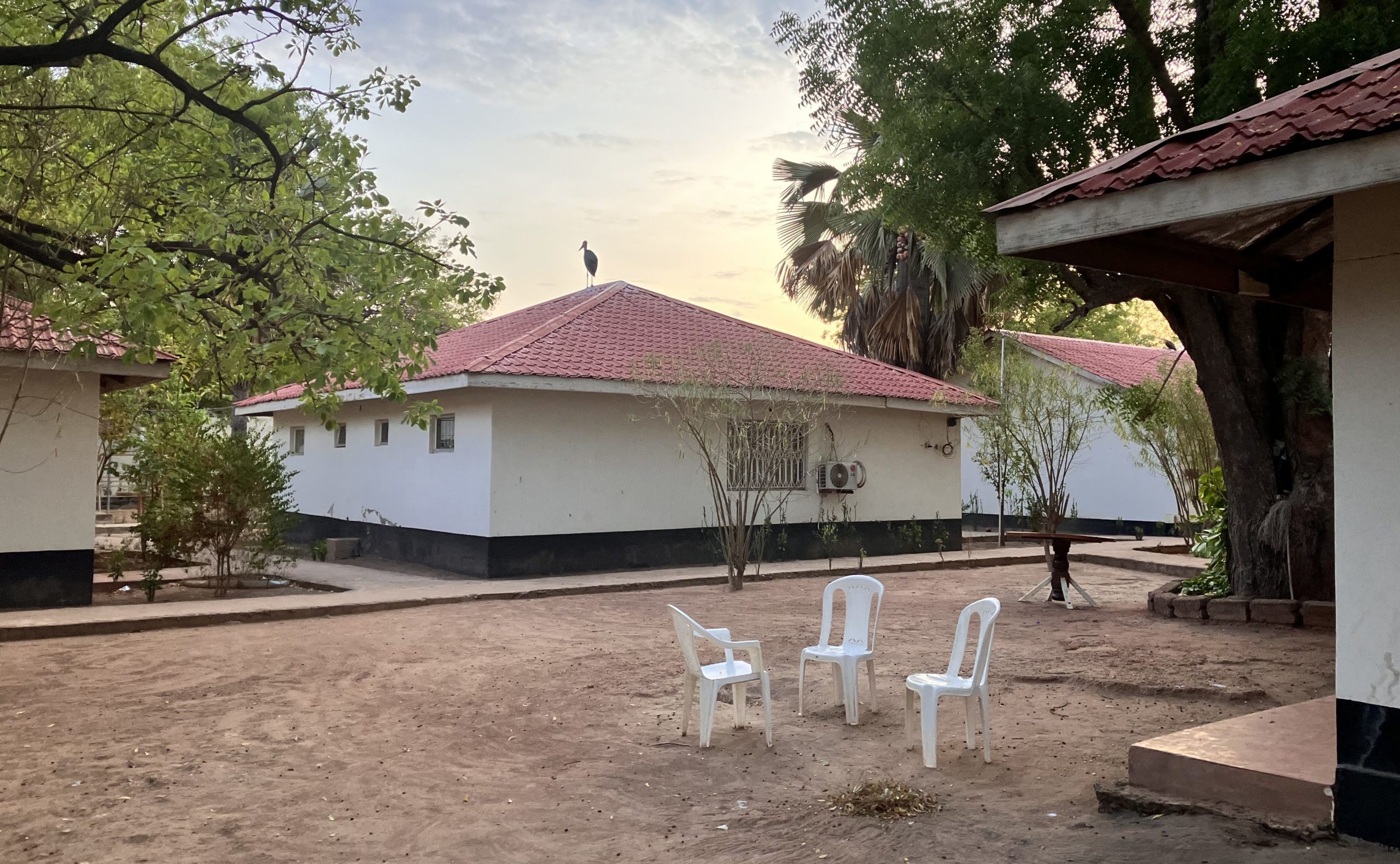 Overview
Located on the edge of Rumbek, Hill View is a complex of shared areas and bungalows with white walls and terracotta roofs. Neatly-kept walkways connect these low-slung properties, interspersed by fruit and palm trees set in dry red soil. Marabou storks wander the grounds, while UN soldiers stationed at their close-by compound often make use of the hotel's swimming pool, the only one in town. WiFi is also available on hotel grounds. 
Food & service
The menu at Hill View has a touch of sub-continental flair to it thanks to the hotel's Indian chef, who has been serving simple but delicious food here for years, despite whatever turmoil might have been engulfing the nation. Cold drinks are also available, served up by exceptionally friendly staff, all keen to help with any requests from guests.  
Rooms
The look and feel of Hill View's 20-odd bungalows is decidedly minimalist. A desk, TV, armchair, bed and bedside drawers, are set in one single spacious room with an accompanying bathroom. Rooms are clean and quiet, and air-con is thankfully available. This is not luxury by any standards, but is instead typical of a remote town rebuilding itself after years of hardship. 
Activities
Activities at Hill View include swimming, playing table tennis at the outdoor table, and enjoying an evening sundowner while watching marabou storks go about their business.