Nyat Research Camp is located in Boma National Park in the east of South Sudan, close to the border with Ethiopia. The camp is run by African Parks, which manages Boma in partnership with the South Sudanese government, and acts as the organisation's headquarters.
Overview
Perched on a remote hill in Boma, Nyat is a classic Meru-style tented camp of large semi-permanent communal tents made of lightweight materials. It includes a mess area and a handful of sleeping tents. The team based here is focused on African Park's conservation efforts, but a partnership between the organisation and Journeys by Design has ensured several tents for our exclusive use when here. Electricity is provided via solar panels, and WiFi is also available.
Service and Food
The camp has a dedicated chef serving up simple, hearty, western-style meals. Cold beverages, including alcohol, are also on offer. As Nyat is first and foremost a research camp, service is provided by your guides rather than a dedicated team of staff.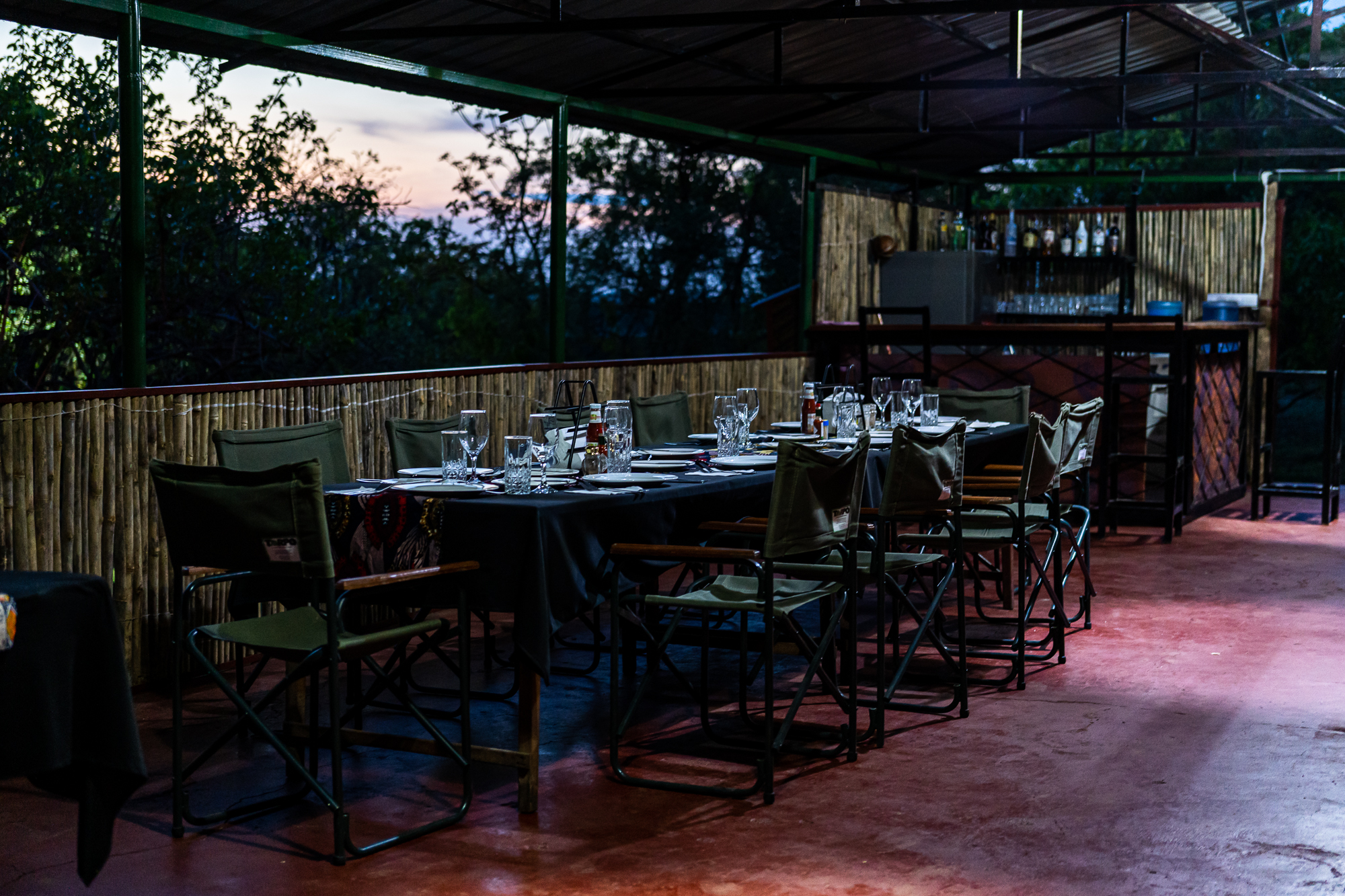 Accommodation
Nyat has up to five individual tents prepared for guests' private use, which include a camp stretcher and mosquito net. Bathrooms and showers can also be found at the camp.
Activities
Nyat provides the perfect base to explore the park at large and includes exploration by foot within reach of the camp. Yet it is only by air that the scale of this massive park and its abundance of wildlife can be truly appreciated. With virtually no road infrastructure to speak of, travel by helicopter also provides access to some of the most remote people and places within this vast wilderness. 
Activities include visiting Otallo,  a village of grass abodes situated between meandering river valleys in the north of the park. This is home to the Anuak, legendary hunters of white-eared kob, which features in ceremonial delicacies. At the southern end of the park lies the Jie village of Kassangor, home of the Jie, who are noted for their striking cultural clothing and ornamentation. This visit is also an opportunity to share and discuss local conservation efforts, in which the community is actively engaged in.
The camp itself is situated in territory belonging to the Murle, with whom both the Nyat team and our guides have excellent relations.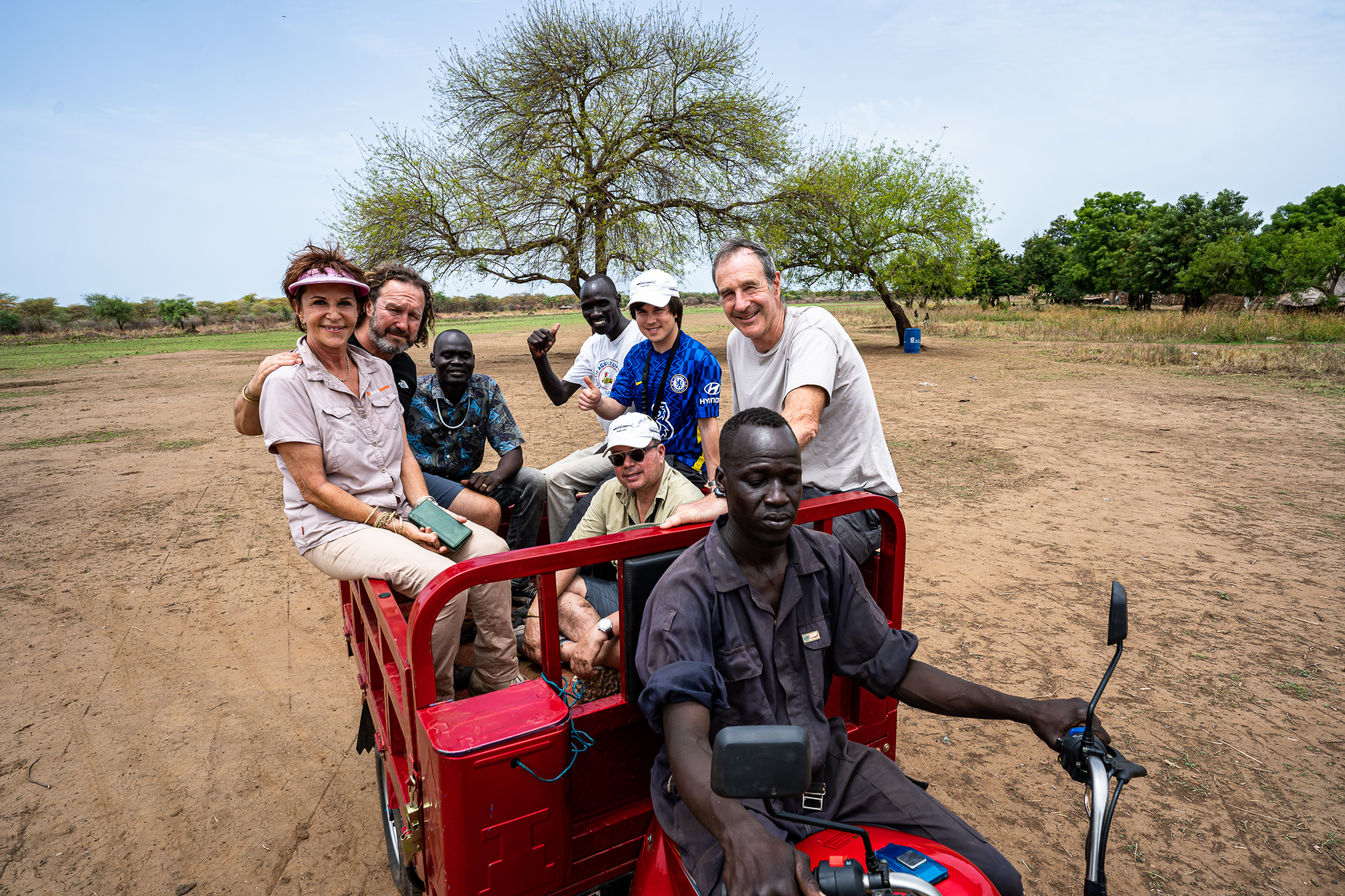 Impact
Conservation
Nyat Research Camp leads African Parks' conservation aims in Boma and beyond. This includes the research and monitoring of wildlife, species reintroductions, habitat restoration, and preventing illegal poaching.
Community
African Parks ensures local people hold decision-making powers on all park committees. The organisation also aims to minimise human-wildlife conflict by working towards socio-economic development in partnership with local communities.
Commerce
The organisation recognises the critical role that sustainable tourism plays in supporting its conservation efforts, generating tens of thousands of dollars each year, which are then reinvested into the park's protection. Its wide variety of projects also makes it a major employer of local people in the regions where it operates.