Less than forty minutes from the city, and easily accessed by road, a tour through the Winelands of Cape Town is a chance to sample some of the best New World wines on offer. In the Winelands there are a number wine routes – Constantia, Durbanville, Helderberg, Franschhoek, Paarl and Stellenbosch – all excellent, all different.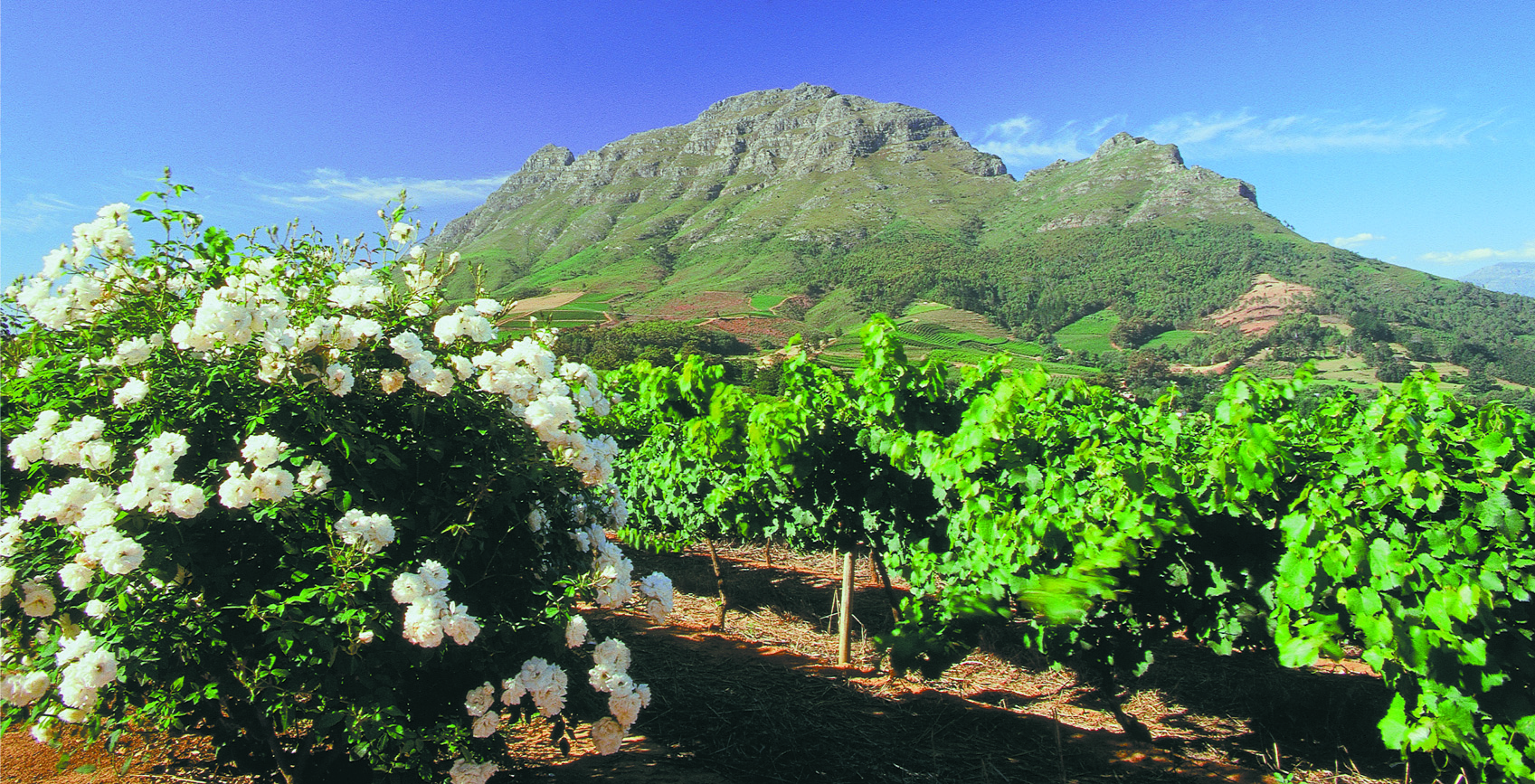 The towns themselves are booming with wine related pastimes, particularly in terms of the standard of restaurants on offer. Franschhoek, for example, is home to 25% of the country's five star chefs, and is known as the gastronomic capital of South Africa. Top Journeys by Design favourites (and we have eaten at all of them) are Ruben's on the high street, La Petite Colombe at Le Quartier Francais, Bread and Wine on the Moreson estate and the restaurant at La Petite Ferme. While not the liveliest of places in the evening, the town is fairly jumping during the day, and its pubs and cafes are jam packed.
Another example, Stellenbosch – by contrast – is a university town, and, consequently, takes its nightlife a little more seriously. Also known as Eikestad (Town of Oaks), it is the second oldest town in South Africa, and has been in the business of producing wine since the late 1600s. With cellars at every turn, and a fine range of places to eat – boutique cafes, taverns, restaurants (try 96 Winery Road and L'Olive) – it, like Franschhoek, is a fabulous place to spend an afternoon.
For those so inclined, Franschhoek is also a fantastic base for hiking through the Winelands. Route lengths range from 5 km to the more challenging Panorama and Swatboskloof trails (17 and 18 kms respectively). The town is sports mad – the university providing the country with many of its leading sports personalities, including over 150 Springboks, past and present.
See below for accommodation in this area.