24°
6'
45.95'' S
28°
8'
20.22'' E

While the name Ant's Nest might not at first conjure up images of luxury, style and comfort, upon arrival at this gorgeous bush home, situated on its own private reserve, one immediately understands why it's become one of the most sought after addresses in the Waterberg.
OVERVIEW
More East African than South African in design, owned by Tessa and Ant Baber (there you go), the buzzwords at this boutique, family-friendly homestead are casual sophistication, where nothing is too much trouble, and where there are no fixed itineraries, no set wake-up times, so guests can relax and do exactly as they choose, whenever they like.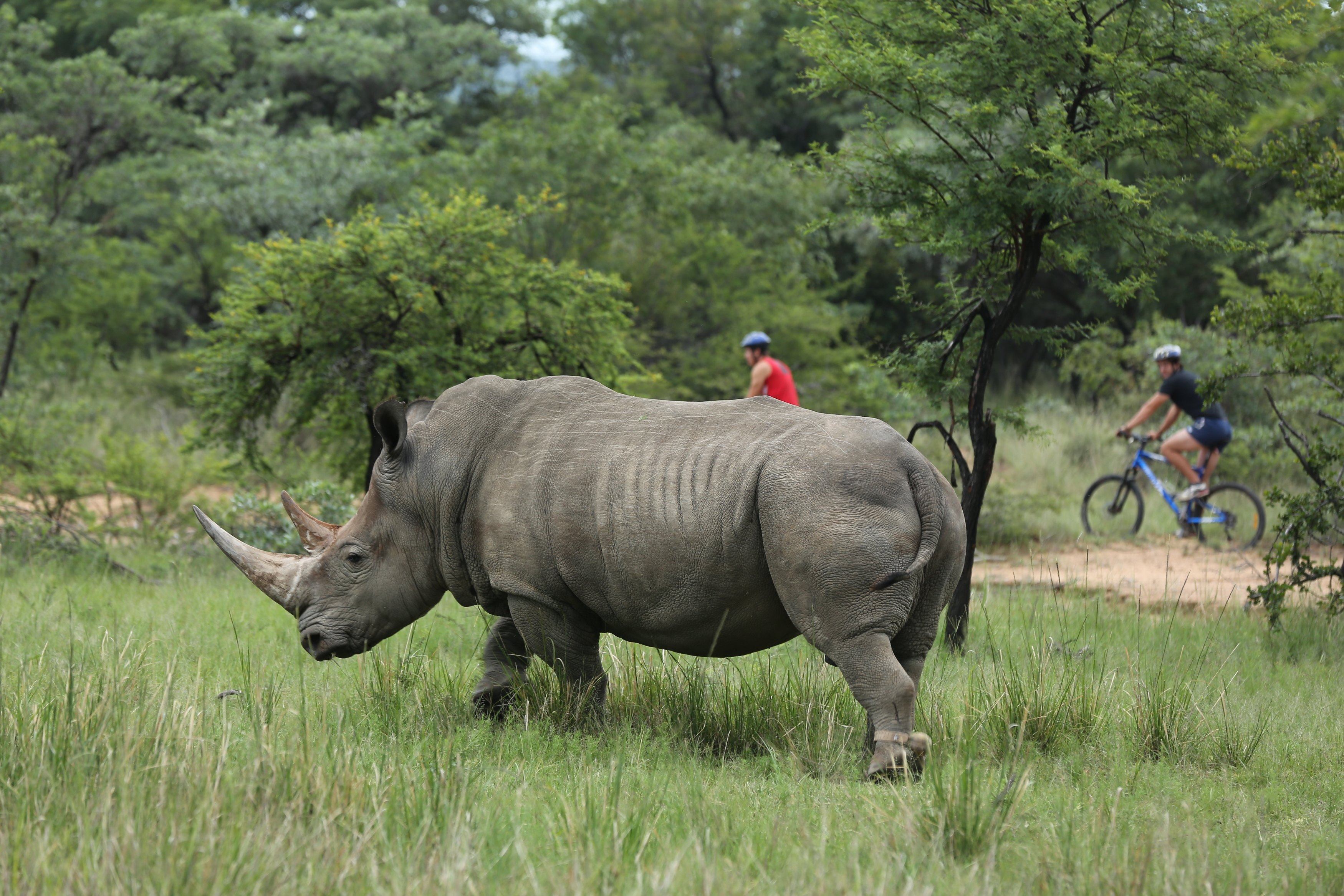 FOOD AND SERVICE
The Nest is well known for its excellent team of guides, and for staff who ensure that guests not only experience a level of hospitality somewhat akin to staying with close friends, but are also served up food fit for a king, and a range of first class bush activities to boot.
ACCOMMODATION
Ant's Nest can be booked on an exclusive basis (i.e. one group of guests at a time, with a maximum of 12 guests), but with the option of individually booking rooms too, and consists of a classically-styled main house with a family suite on the upper floor, with an adjoining twin bedroom, and a dining/living room. The downstairs area features separate double and twin bedrooms alongside a library and dining room, and there are two privately-appointed bedrooms away from the main house, each with a double and single bed. All 6 bedrooms on the property are en-suite.
The buildings at Ant's Nest are in turn set in extensive lawn gardens with cacti, succulents and native trees and centre on a wonderful 15m long swimming pool – ideal for children as it is heated all year round. There is also a thatched-roof chill out zone with big sofa beds – perfect for escaping the heat of the midday sun. The Wi-Fi is free in the lodge, but does not reach the rooms.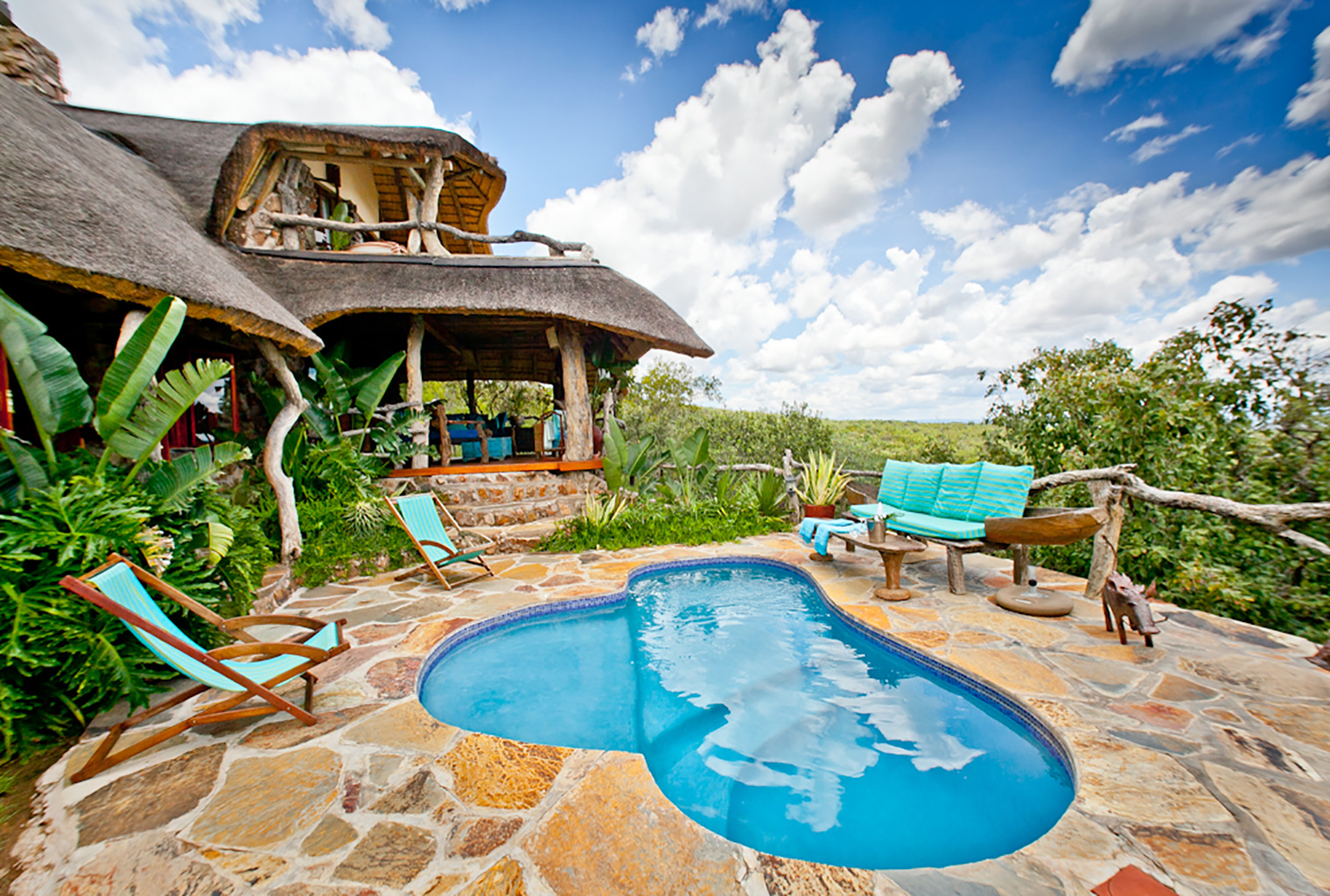 ACTIVITIES
Chief among the activities is the chance to participate in horse-riding safaris. The stable of 90 well-cared for horses is made up of big thoroughbreds, Arab-Boerperd crosses and children's ponies and the range of temperaments and sizes is designed to suit all comers, from beginner to super experienced. Crucially, horseback safaris allow guests to get closer to the rhino, buffalo, giraffe, zebra and impala found here than would be possible in a game vehicle, and so while the density of game is not as great as, say, in the Kruger, the chance of getting up close more than makes up for it.
For those not so keen on saddling up, there are plenty of alternative options, with three different activities at any given time, including target shooting, mountain biking, off-roading, game walks and drives, night sky watching, or – more informally – searching for Ant's Nest's resident porcupine. Off-site, activities include visits to Iron Age sites and a big 5 game reserve.
ETHICS
Ant's Nest is an environmentally aware and conservation minded homestead, as they further explain:
Conservation projects and eco management
Our reserves are ones of diverse topography and vegetation ranging from wide-open plains to beautiful mountainous areas, enabling us to naturally sustain the widest variety of game possible. They boast over 40 species of game including Sable Antelope, Nyala, Oryx, Eland, Giraffe, (disease free) Buffalo, White Rhino and well over 300 species of resident and migrant birds.
We are members of the Waterberg Nature Conservancy which is made up of numerous private game reserves covering an area of 150 000ha. This all falls within the Waterberg Biosphere Reserve. The Biosphere Reserve promotes conservation and the sustainable use of natural resources within it's boundaries.
Our properties are managed by utilising the following management tools where necessary:
Controlled burning
Alien plant control
Game population control
Bush encroachment
Road maintenance
Erosion control
Sable Breeding project
Our objectives of breeding Sable Antelope are:
Breeding of a conservation dependant species
Increase the numbers of a conservation dependant species for the general well being and future of the species
Prevent inbreeding of a conservation dependant species
To run the project in an ecological sound manner taking into consideration the natural behaviour and habitat of the species and to promote an understanding to visitors of the importance of such a  project
To gather information on their behaviour to gain a better understanding of these animals
Leopard conservation
We support the conservation of Leopard in the Waterberg area.
Birds in Reserves Project (BIRP)
This is a project which aims to gather information to improve conservation efforts and knowledge of birdlife. Bird species and behaviour are recorded and submitted regularly.
Disease free Buffalo
Tuberculosis, as well as other diseases, have had an impact on buffalo numbers in South Africa. Often called "project buffalo" these animals tend to be habituated and become unreasonably dangerous. The breeding often takes place in unnatural conditions or in superficial settings. To avoid this we have put tracking devices on our disease free buffalo bulls so that we can monitor herd and solitary bull daily movements and behaviour.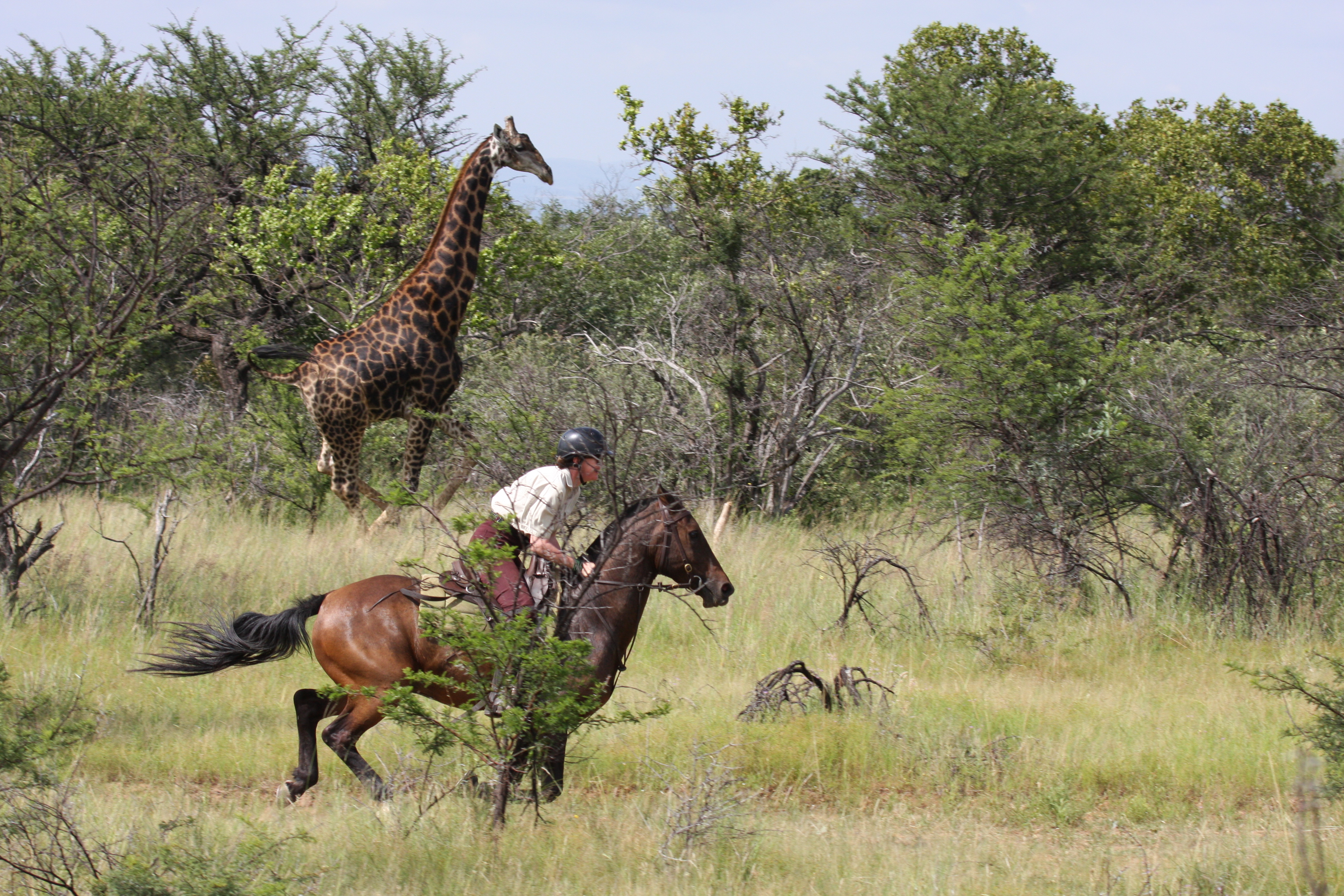 Waste disposal
We are very aware of the amount of waste that we produce. As a lodge we recycle all our waste products. All rubbish is divided into plastics, paper, bottles, cans and compost.
Natural Fuel
We have a single briquette maker which we have experimented with by making briquettes out of horse manure.
Wetlands
We have created wetlands for the recycling of all our grey water. Water is a problem during our dry winter months. By recycling our grey water (bath and shower water) we will be able to continue growing vegetables as well as keeping the lodge gardens in tact during these dry months. The grey water is treated by running it through a system of small stones and wetland plants. The water runs into a storage tank from where we will pump it to our irrigation systems in the gardens.
Community support, training and uplift:
Ant's Nest and Ant's Hill have chosen ACO as our local charity, we have over the last couple of years donated cash and meat directly for the soup kitchen as well as over 100 blankets for impoverished families. We have taken it upon ourselves to donate monthly towards the funding of education.
The lodges also sponsor 3 local children by paying for their education at the Waterberg Academy which is the local private school.