Located in the Northern Cape, just south of the Botswanan border, owned by Nicky and Strilli Oppenheimer, Tswalu Kalahari is South Africa's largest private reserve.
While not officially desert, Tswalu makes up the south-east tip of the Kalahari and as such presents as an extreme habitat – for humans and wildlife. Once and for thousands of years the preserve of the Sans, it was in the last few centuries fairly settled by waves of sedentary Africans and Europeans, the resultant farms and farming practices – fencing, hunting and the sporadic eradication of species considered vermin – cutting off natural migration corridors and severely depleting the areas wildlife stock. Bought up in the early nineties – by British businessman, Stephen Bore – it emerged as a forward thinking hunting reserve, the indigenous species gradually reintroduced. In 1998, when Bore died, the Oppenheimer's were offered first refusal. They replaced hunting with photography, have since developed the reserve's properties and continue to sponsor and / or host a huge range of research projects – from dung beetle to meerkat to brown hyena.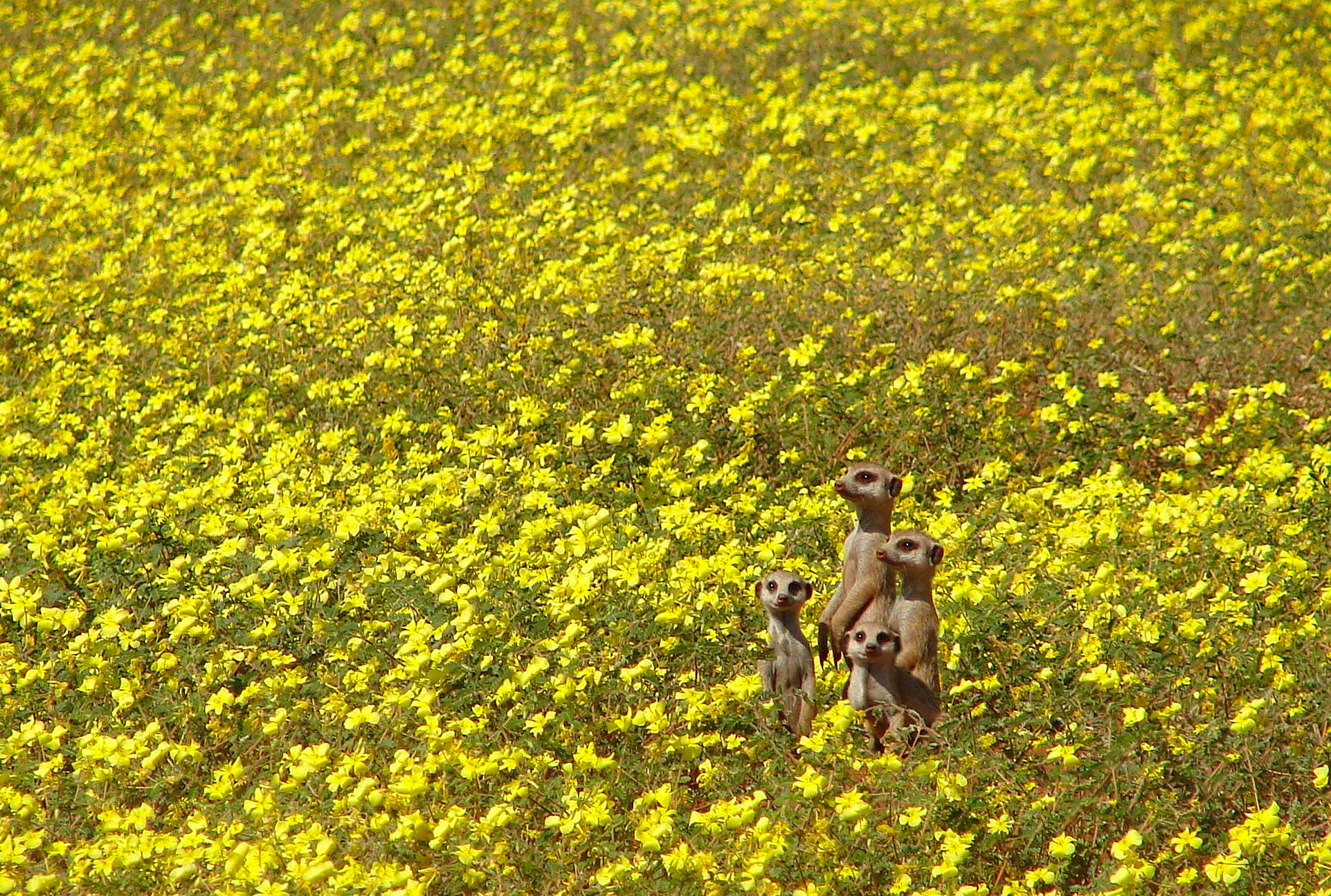 The area's location, topography and climate have an enormous impact on the Tswalu's wildlife – variation, population and behaviour. Receiving approximately 350mm of rainfall a year, it reaches in some areas heights of up to 1580m and experiences a temperature range of at -9°C to 40°C. Able therefore to support all 3 forms of the Kalahari's bushvelds (dune, mountain and thorn), Tswalu attracts and holds onto a greater diversity of species – migratory, resident and specialist. They include: gemsbok, blue wildebeest, eland and red hartebeest, cheetah, lion, leopard, rhino, wild dog, aardvark, aardwolf, pangolin, porcupine, wild cat, brown hyena, caracal, cape fox, bat eared fox, giraffe, roan, sable, Hartmann's mountain zebra and springbok.
Forward looking and the recipient of numerous conservation rewards, Tswalu is an extremely low impact destination, offers high end safaris and maintains an enviable ratio of beds to hectares: 30:100,000. While supported by its owners, safaris provide the reserve and its community with valuable income.