Samara Private Game Reserve is located in South Africa's Eastern Cape, just under 3 hours drive from Port Elizabeth, near Graaff Reinet.
Overview
Covering some 28 000 hectares, it is one of South Africa's biggest reserves and has helped spearhead efforts to save, build and enlarge the Greater Karoo's biodiversity. Samara hosts guests in 3 stunning properties: Karoo Lodge, Manor House and Mountain Retreat.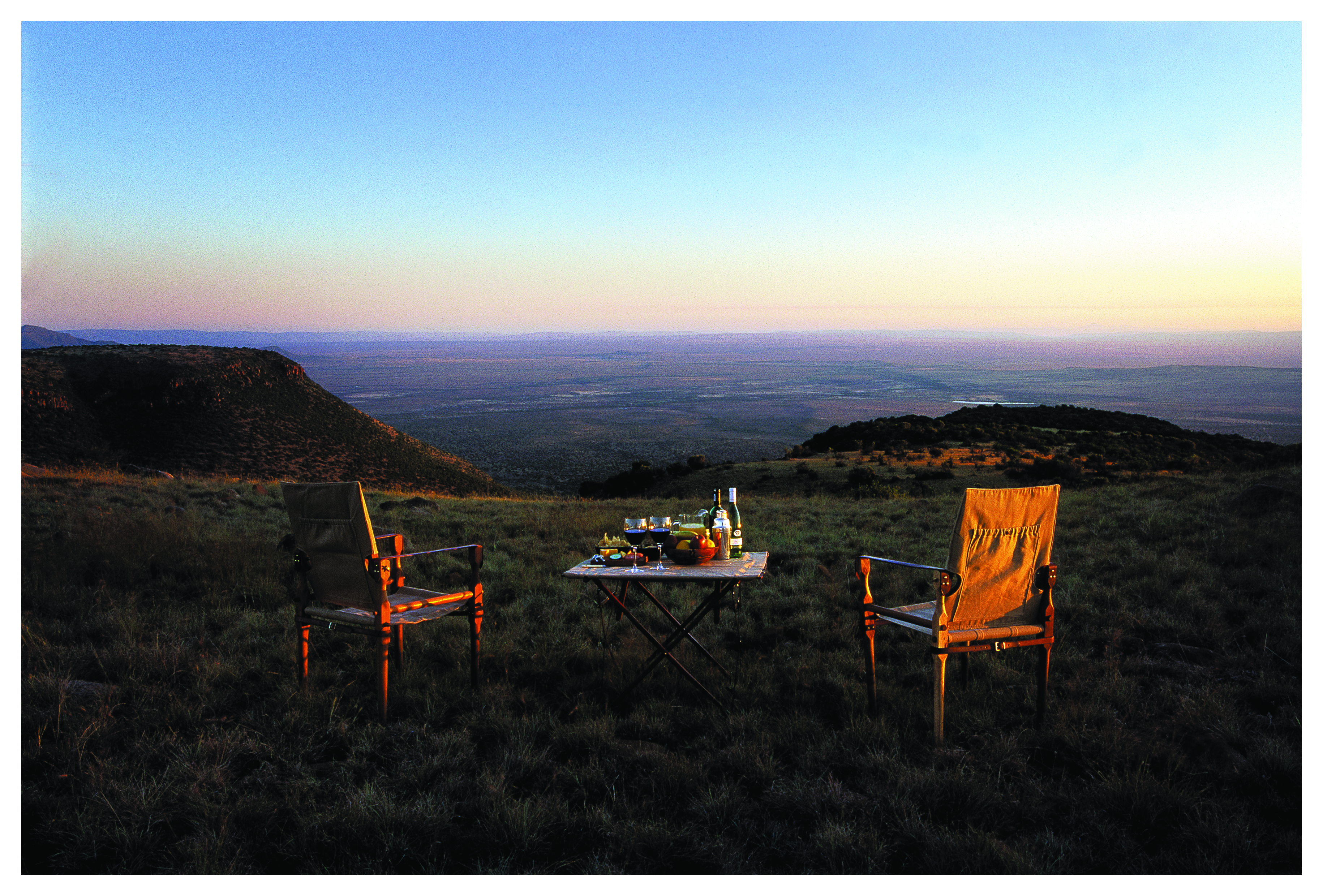 Rooms
Karoo Lodge
The first of these, Karoo Lodge, is classically colonial in style, a brick and corrugated iron build, its front porch, stretch veranda and French doors all motifs from another era. Consisting of a main lodge and 6 suites, and set in grounds populated by rehabilitated cheetah, the lodge includes a lounge, dining room, library, pool, spa and bar. Furnished with beautiful antique side tables, slumber seats and, on the veranda, a set of chunky easy chairs, the lodge is comfortable, and smart.
Animal skins, carvings and animal patterns sit cheek to jowl with restrained ceramic pots and glassware, and the design is one that looks to have grown organically; yet retains an overall feel that is at once tasteful and welcoming. Homely, stylish, it sits comfortably with a service that is excellent, discreet, friendly, and with a standard of cuisine that is South African, delicious and caters very much for specific diets.
With room for up to 12 guests, the suites are divided according to location: lodge suites and Karoo suites, the former located in the main building, the latter in the property's grounds. The Karoo suites, which possess the same verandas and corrugated iron roofs, are that bit more private than those situated in the lodge, and include a lounge area, double bed and en-suite bathroom. Both types – lodge and Karoo – are beautifully decorated, with individual four poster beds complimented by the same eclectic mix of antique, stressed hand-me-down and Lamuesque furniture. The bathrooms – Victoriana claw-foot bath, flush toilet, shower and twin sink – are equally fine.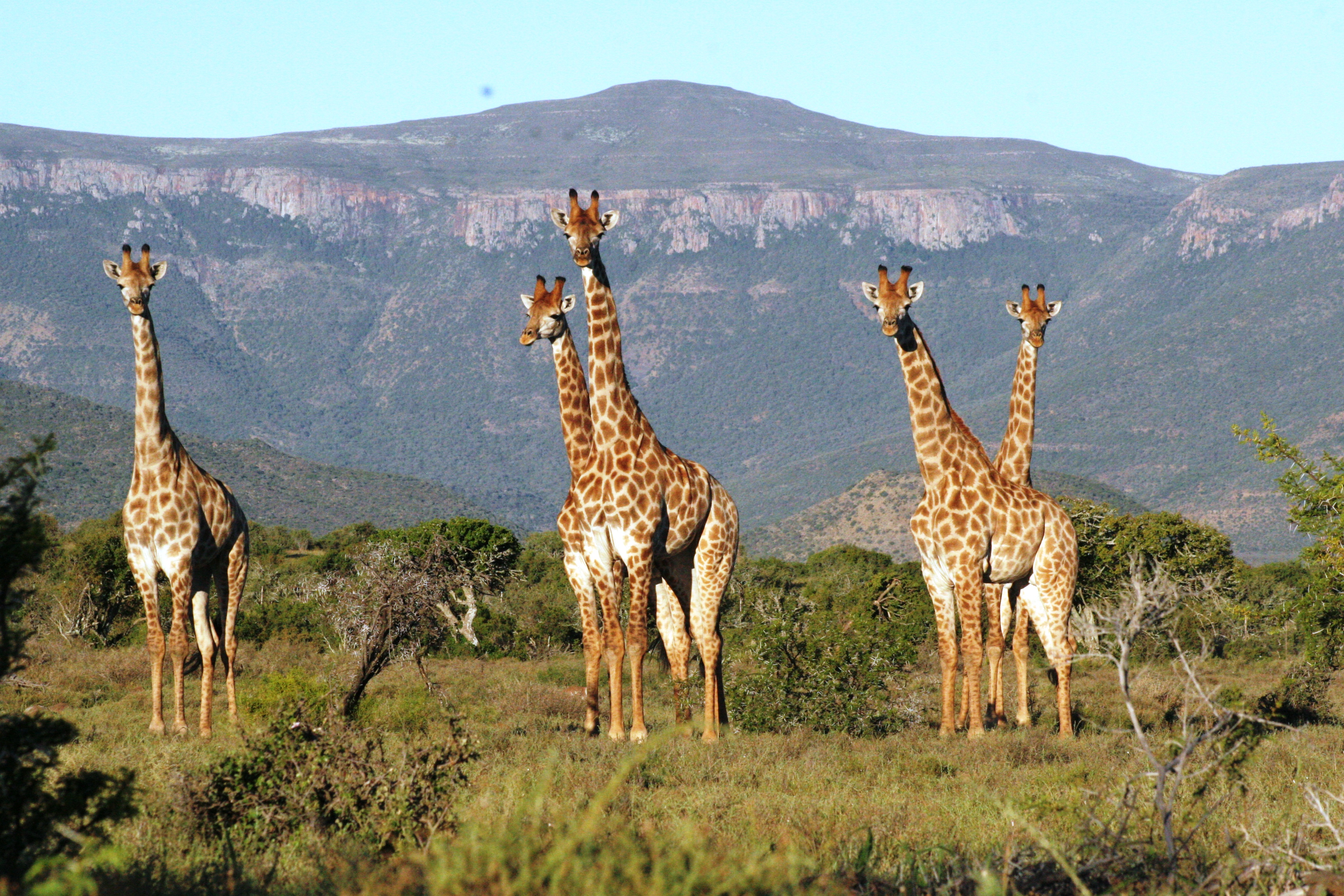 The Manor
The second of Samara's properties, The Manor, is a private home belonging to Mark and Sarah Tompkins, who with the help of John Zwiegelaar (of John Jacob Interiors), built the property on land once owned by Lord Charles Somerset. A beautiful and very private stay, accommodates 8 and includes a lounge, dining room, breakfast room, veranda, pool and 4 suites. The bedrooms are very much like the lodge's suites, but the shared areas are, as one might suspect, more of a specific style, with less of an Africana influence. The Manor comes with its own ranger, chef and butler. Please note that The Manor is only available at certain times and may be booked on an individual basis, as well as exclusively.
Mountain Retreat
Samara's third property, Mountain Retreat, sleeps 10, is advertised as perfect for families and large groups. With 3 in-house suites and 2 located nearby in a converted Victorian barn, there's plenty of room. Cosy, built around a lovely fireplace, the property possesses an extraordinary view, and specialises in being the base from which guests explore the area on foot, wildlife drives being an optional extra.
Activities
Bearing in mind the slightly different itineraries on offer, activities include wildlife drives, guided walks, cultural visits, rock art expeditions, educational visits and spa treatments.
Please note Wi-Fi and phone signals may not be easily accessible during your stay.
Impact
Conservation 
Samara is firmly committed to contributing towards and assisting in driving a linkage between Mountain Zebra National Park and what is now the Camdeboo National Park. This is expressed through Samara's management of its land and biodiversity to the highest conservation standards, ensuring that Samara is worthy of inclusion in such an outstanding conservation initiative.
The Samara Trust and Foundation's goals include the reintroduction and conservation of endangered indigenous species in the Greater Karoo area and protecting environmentally strategic areas in the Great Karoo through land acquisition and conservation partnerships facilitating restoration and stewardship of the soil, water, flora and fauna. It has successfully reintroduced highly endangered species to the area, such as cheetah, black wildebeest and cape mountain zebra, and created an environment where species such as the threatened blue crane and cape vulture are returning to restored habitat.
In addition, Samara works closely with Elephants Rhinos People (ERP) an NGO, and university departments and other conservation bodies to ensure that the highly endangered local animals are given the best chance of survival.
Commerce
Samara works closely with our communities and as such is one of the largest employers in the area. Furthermore, it runs several community-based programmes with international organisations such as Pack a Parcel.
Community
The Foundation has started supporting nature workshops, which allow young children from the local community to have direct experience with the natural environment and learn leadership skills. For the past few years Samara has been running a community/environmental awareness project whereby classes of secondary school pupils from Graaff-Reinet come to Samara, plant Spekboom and learn about the environment.
It has also begun educating previously disadvantaged people in a Tracker Academy (a training division of the SA College for Tourism) set up on the property; the one year full-time course is designed to educate driven local naturalists.