Like adjoining Samara, Mount Camdeboo Private Game Reserve is located in South Africa's Eastern Cape, less than 3 hours drive from Port Elizabeth, near Graaff Reinet.
Overview
Just half the size of its neighbour, Mount Camdeboo is home to four safari properties: Camdeboo Manor, Peppertree Cottage, Hillside Manor and Courtyard Manor. Strung along the (seasonal) Melkbos River, and collectively known as The Manors, Camdeboo, Hillside and Courtyard are Dutch Cape stone builds.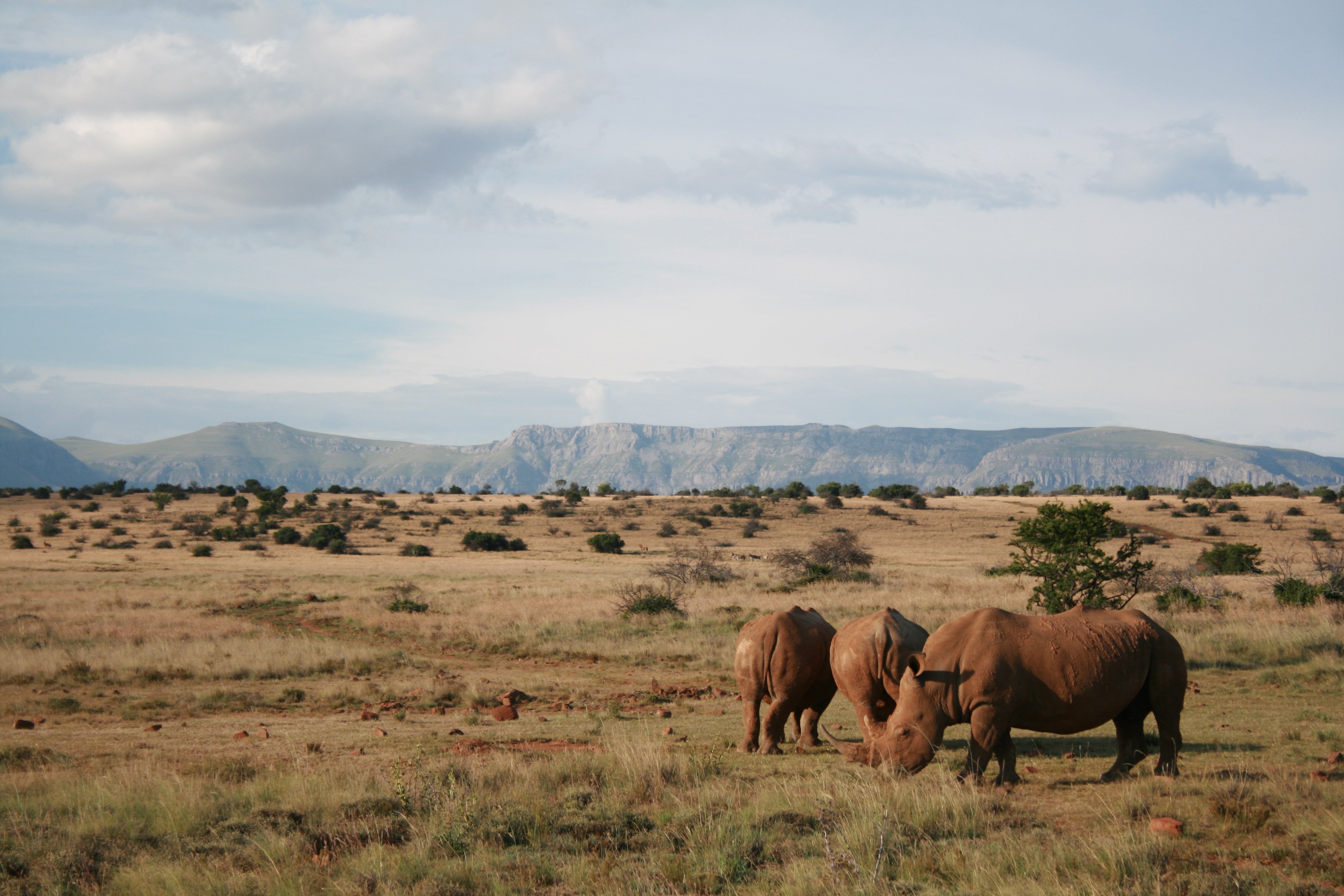 Rooms
Camdeboo Manor
The most urban of the collection, Camdeboo Manor, is located 5 (literally) minutes south of Graaff Reinet, and as such has both a town and country feel about it. Owner-run, the recipient of unrelentingly fine feedback, it consists of a main house and 3 sleeping rooms. The main house includes a bar, lounge, pool, library and gardens. Characterised by Zanzibari furnishings, including the most beautiful daybeds, the interiors are very much inspired by the owners' Tanzanian sojourns. Standouts include old polished floors, white walls, plenty of space and a service that is at once discreet and attentive. The food is bountiful; guests are invited to partake in baaires (barbeques), the cooking of the meat, and the overall feel is both homely and luxurious. The bedrooms are equally fine: hugely comfortable four poster beds, en suite bathrooms (complete with standalone roll-top baths), with the same Zanzibari twist.
Hillside Manor
More contemporary in feel, though possibly a step down class-wise, Hillside Manor is a 3 bedroom property, available as either self-catering or serviced accommodation. Set in the foothills of the Sneuberg Mountains, its nineteenth century origins apparent in the gables, the veranda, the externals, its interiors are dominated by an open plan kitchen, by a neo-upcountry style, by antique rugs, smart seating and an open fire. The bedrooms feature enormous 4 poster beds, en suite bathrooms and plenty of room.
Courtyard Manor
Its basic structure exactly as it might have been 200 odd years ago, Courtyard Manor is – much more so, in fact, than Hillside – a classic example of frontier style Dutch Cape design. Double gabled, an enormous veranda and set in wonderfully tended gardens, it positively leaks history. Consisting of a main house and 4 en suite bedrooms, Courtyard is favoured by groups and families, its self-contained nature, the service, perfect for getting away from everything.
Peppertree Cottage
The last of Mount Camdeboo's properties, Peppertree Cottage sells itself as the reserve's honeymoon getaway, its old stonewalls, self-catering kitchenette, open log fire and beautiful furnishings perfectly romantic.
Please note, in each of these Wi-Fi is available in public areas and is free of charge.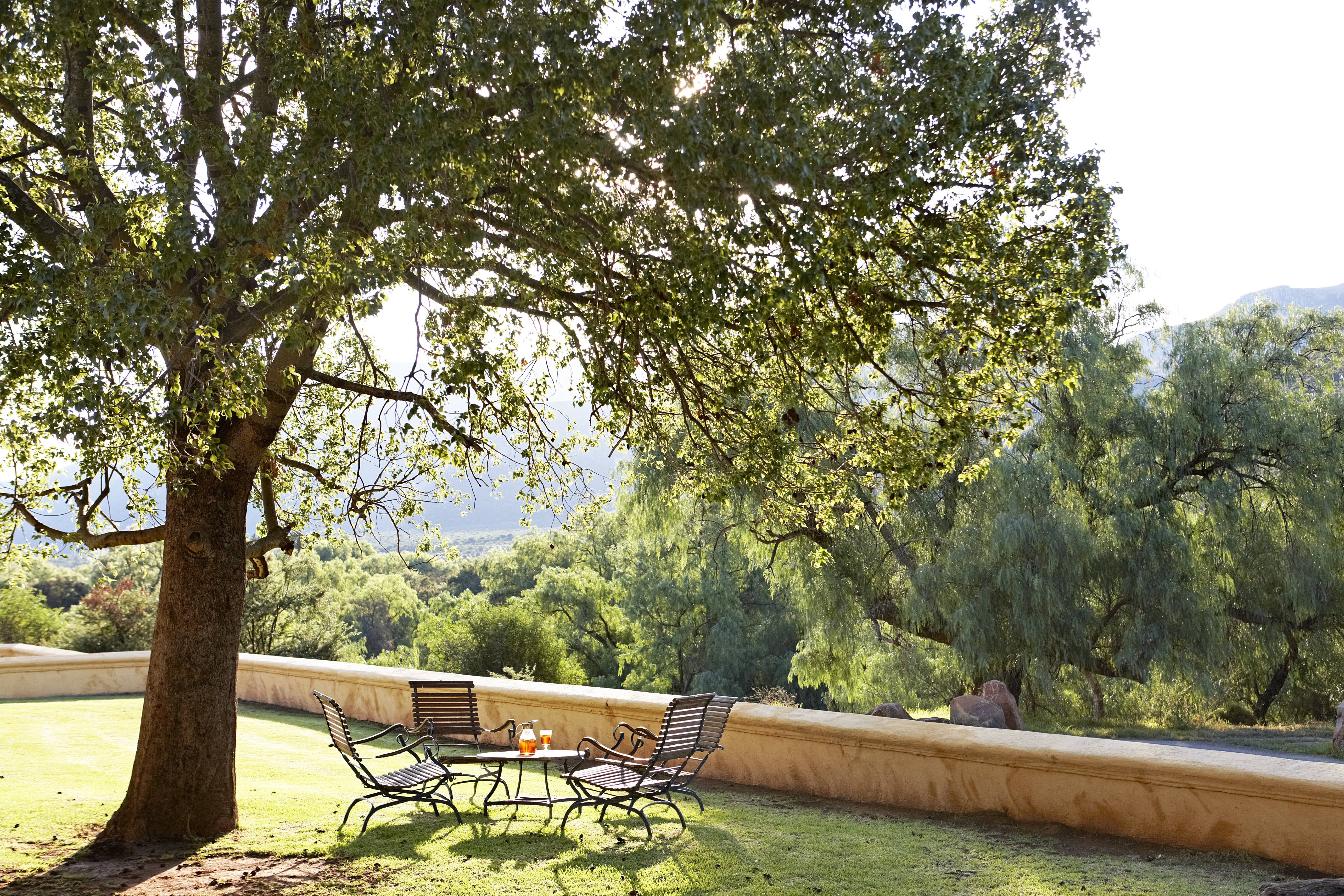 Activities
Activities at Mount Camdeboo Private Game Reserve include wildlife drives, guided walks, cheetah tracking, sundowners, historical trips and excursions into nearby Graaff Reinet.