In the local Tswana language, Makanyane is the word for African wild dog, a species on the World Wildlife Fund's endangered list but one which has been successfully re-established in Madikwe, a beautiful 75,000 hectare game reserve (South Africa's 2nd largest), which is also home to lion, leopard, elephant, buffalo, rhino and cheetah.
Overview
Set between river and open plain, a 3 ½ hour drive from Johannesburg on the border with Botswana, the charming and welcoming Makanyane Safari Lodge is an unfenced open camp (so wildlife can wander through at any time, and they do!) which sits on 1,800 hectares of malaria-free, private terrain within the greater reserve.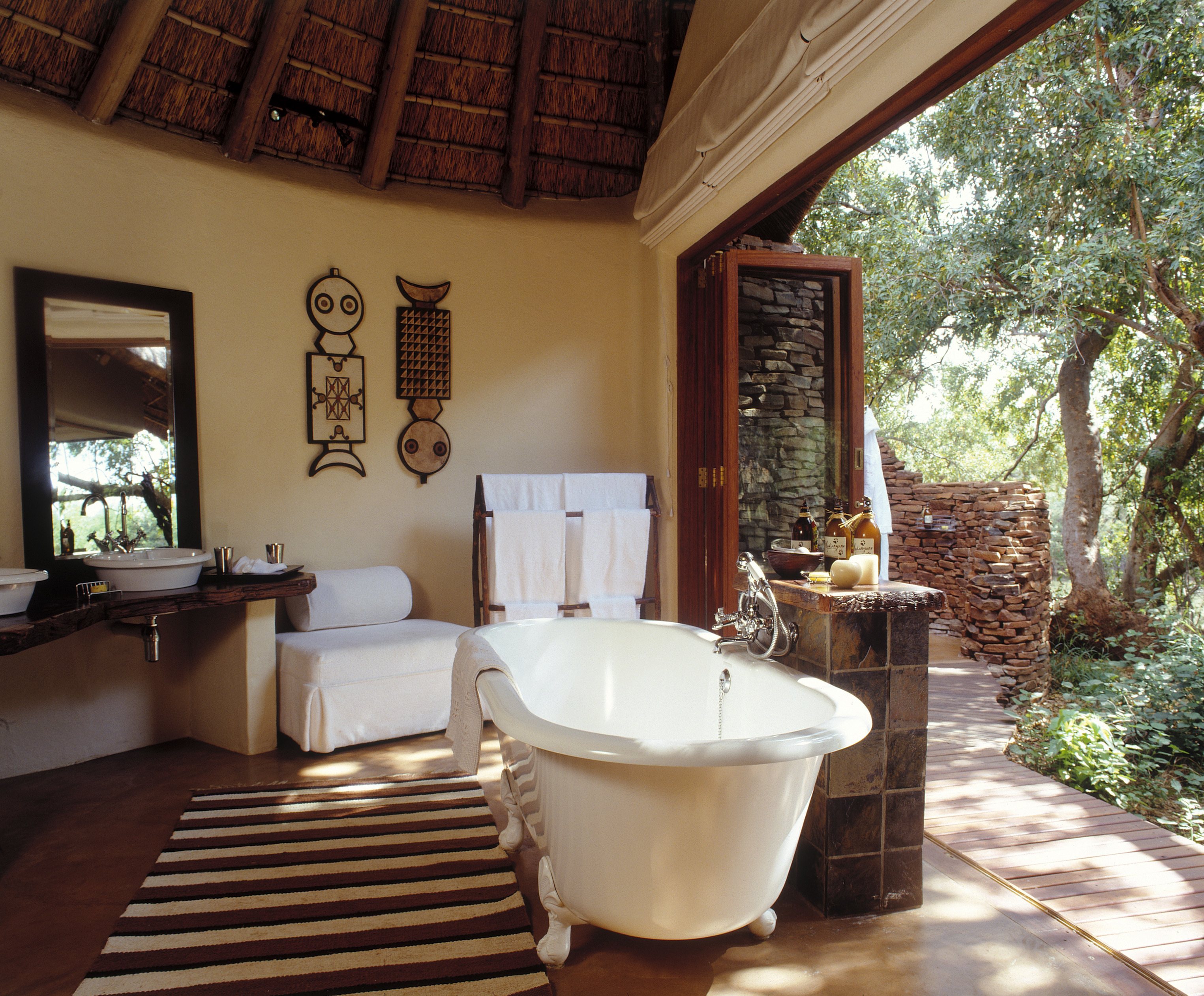 Food & service
Makanyane's executive chef, Mauritz Greef prepares gourmet South African cuisine, influenced by his years cooking under the watchful eye of Pete Goffe-Wood. An award winning wine list compliments his dynamic menu.
Rooms
Designed to blend smoothly with the surroundings, Makanyane consists of 8 suites hidden in the riverine forest, all attractively designed with a blend of natural rock, thatch and teak. The glass-walled bedrooms (with glass on 3 sides) are of particular note, allowing uninterrupted views of the bush and beyond. The suites also feature an open-fronted lounge area with fireplace, private sundeck, bathrooms (with the added luxury of under-floor heating) and a choice of indoor or alfresco bathing.
The main lodge building comes with lounge, dining room, wine cellar, library, curio shop and swimming pool, with the lounge offering (admittedly slow at times) Wi-Fi connectivity.
Activities
Wildlife viewing takes place on foot or in 4×4 vehicles (with some nice additional touches, such as a shot of Amarula in your early morning coffee), and there are a couple of rustic hides located within Makanyane's borders – one near a drinking waterhole, another overlooking the vast plains. Popular with guests is a private sleep-out on the secured, upper deck of a hide, deep in the bushveld. The lodge also boasts a small gym and bush spa; massages are possible on your private deck.