27°
50'
49.94'' S
32°
7'
31.19'' E

Located within the award-winning Thanda Private Game Reserve, in KwaZulu-Natal, 300 km north of Durban, Thanda Tented Camp is a top-drawer luxury camp.
OVERVIEW
While stretching the word 'tented' to its semantic limits, its luxuries hardly simple, Thanda Tented Camp is a wood and canvas build, and very different from both Thanda Safari Lodge and Villa iZulu. As such, it offers its guests an experience that is at once super comfortable and of the wild. Consisting of a main camp and 15 sleeping tents, it symbolises a very South African take on the concept of authentic wild travel.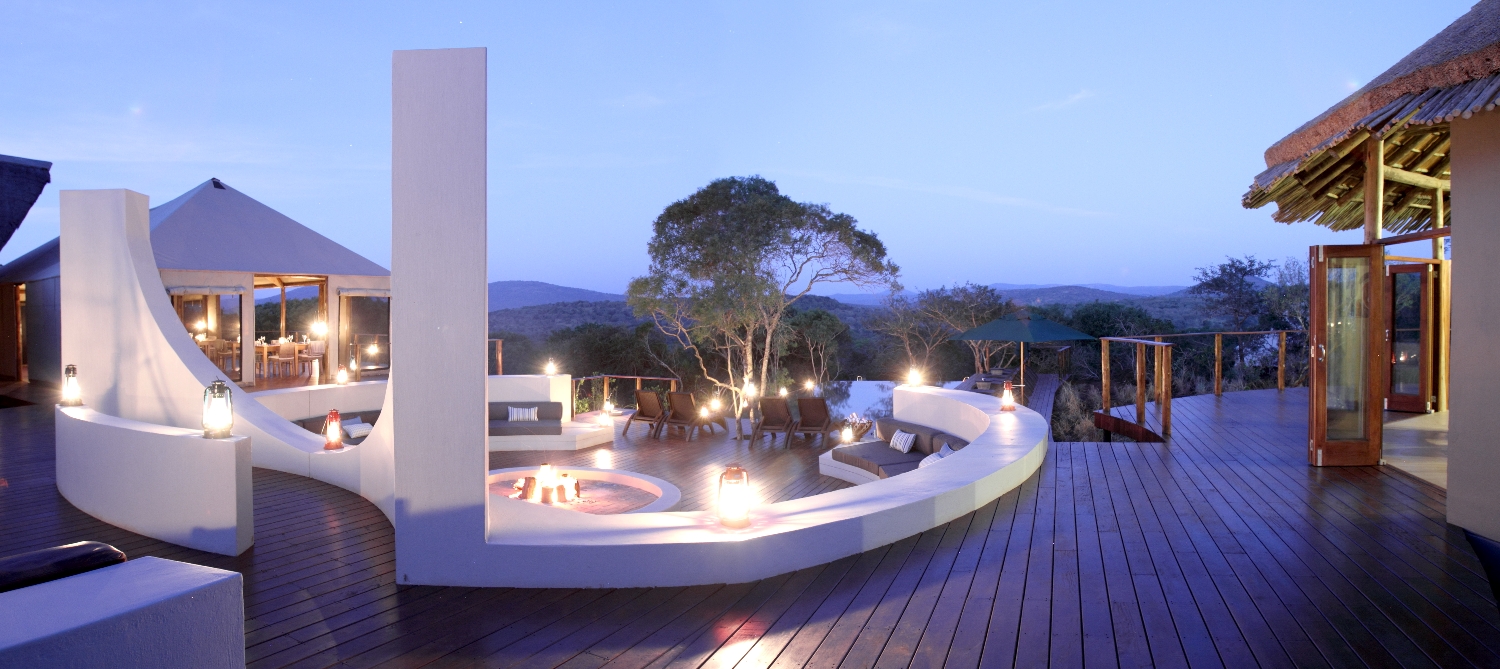 FOOD AND SERVICE
As with the rest of Thanda, feedback with regards to the service has been fantastic, while the food – served inside, at private tables, or outside, on a dining deck or in the public boma – is excellent. The camp takes particular pride on its flexibility; guests are consulted on dietary requirements and foods they would especially like to sample.
ACCOMMODATION
The main camp includes a lounge, bar, spa, pool, dining area, bonfire circle, boma and extensive decking. Beautifully thought through, the shared areas characterised by polished floors, thatched roofing and a wonderfully comfortable seating area, the main area serves as retreat and meeting point, a place to relax, enjoy the view, eat and exchange notes.
The tents are great. Reasonably large, accessed by way of a walkway, each tent possesses a twin/double bed, an en-suite bathroom and private veranda. With more than a nod in the direction of South Africa's colonial outposts, the style is certainly Campaign, but one softened by the introduction of earthy colours, local artistry and striped matting. A class apart, the Jabula Tent includes a lounge, splash pool, boma and all the amenities one would expect of five-star living. All in all, a very comfortable stay.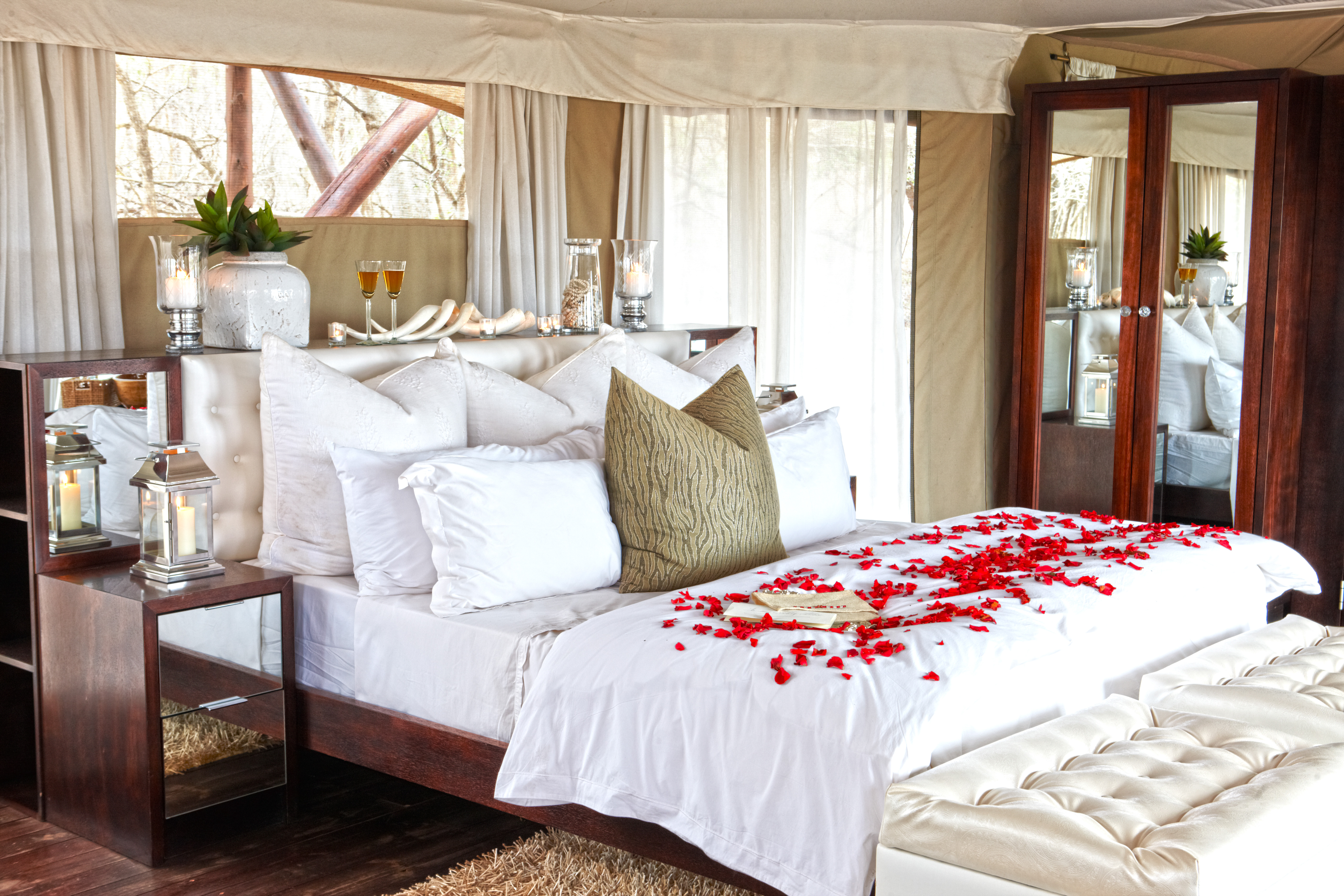 ACTIVITIES
Activities offered at Thanda include game drives, bush walks, cultural trips and experiences, bird watching, and working with the Thanda Wildlife Conservation Team.