Lauded by, among others, Conde Nast Traveler, and the early recipient of numerous awards, including ASATA's Best Game Lodge in Southern Africa, Phinda Vlei Lodge is located north of Durban, in the northern sector of the Phinda Private Game Reserve, overlooking the Phinda Vlei wetlands.
Overview
Once a collection of rundown farms, Phinda Private Game Reserve (now 23 000 hectares) is a leading light in the world of conservation. An &Beyond project, it is home to 7 types of habitat, a diverse and burgeoning wildlife population, and in 2007 was restored to the Makhasa and Mnqobokazi communities, who have in turn agreed to commit the land to wildlife in perpetuity. Contracted out to &Beyond for the next 70 years or so, it has continued to garner international interest, and is today upheld as a model of conservation. It's an amazing story, and one in which Vlei Lodge plays no small part.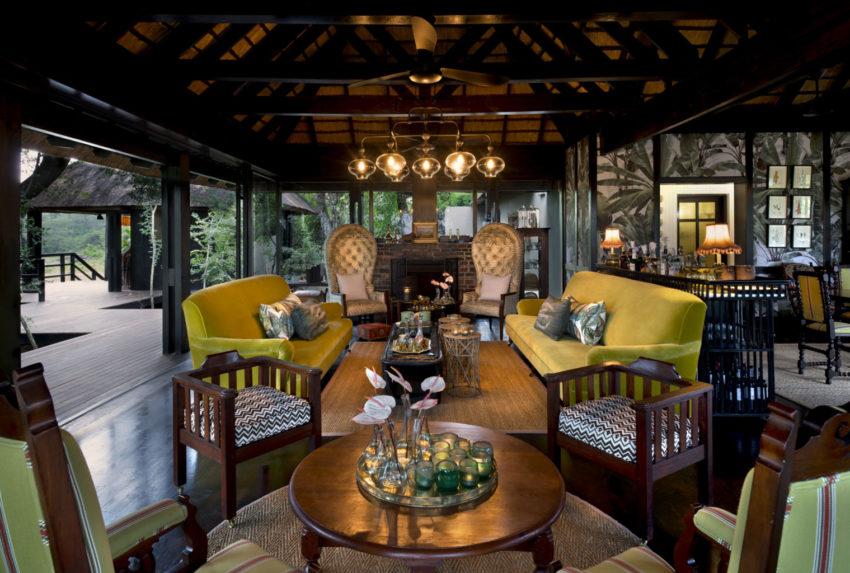 Food & service
Returning guests are full of praise – not just for the lodge, but also for &Beyond's signature pan-African cuisine, which is excellent, and for the service, which – from floor to guide – is outstanding.
Rooms
Constructed largely from found teak, Phinda Vlei Lodge consists of a main lodge and 6 sleeping rooms or cottages. Shared areas include a reception, bar, lounge, terrace and dining area. Thatched, raised, the main lodge is characterised by floor-to-ceiling glass, by beautifully polished wood floors and by a high neo-colonial style, one that enjoys contemporary chairs as much as it does dark wood antiques. A cavernous ceiling offsets the cosying effects of an open log fire, as does the terrace, which overlooks the vlei, and serves as both viewing platform and alternative dining area. Well-spaced and raised on stilts, the cottages are large, airy and beautiful.
Built – like the main lodge – from teak, thatch and glass, each consists of a veranda, lounge area, changing room, bedroom, plunge pool and separate bathroom. Marked again by the same floors and ceiling, and by wooden shutters, a four poster bed, antique side tables and gorgeous lamps, the overall feel is warm and overwhelmingly tasteful. With doors that open out onto the veranda, the bathrooms – free standing baths, sinks, flush toilets, showers – are equally fine, and underline the lodge's commitment to a kind of luxury that is all about restraint.
Activities
Activities include wildlife drives, guided walks, rhino tracking, bird watching, river boat trips, canoeing, deep sea fishing, cultural visits, scuba diving, scenic flights and beach adventures.
Impact
&Beyond's values are and always have been: "Care of the land. Care of the wildlife. Care of the people." They have become an intuitive part of the way the company operates and are increasingly part of the reasons why guests find their experience with them so rewarding.
Conservation 
Phinda Vlei Lodge demonstrates this commitment by hosting conservation lessons by rangers for school children, facilitating a leopard conservation programme and protecting nearby Pepper-Bark trees. All of &Beyond's guides undergo an intensive training program prior to them working for the company; the strong conservation focus can be seen in their work.
Commerce 
&Beyond takes development seriously, and in 2017 had 258 training interventions with community members and provided in lodge training for over 192 trainees. On average 71% of the group's goods are purchased locally and 75% of staff are recruited form local communities.
Community 
&Beyond work closely with their community development partner, Africa Foundation. In the past year, through the Community Leaders Education Fund bursary programme, 59 bursaries were granted for students from local communities to continue to higher education. 19 infrastructure projects, such as classrooms, accommodation for teachers and science laboratories were also completed.