Reminiscent in design of something one might find in Spain or Mexico, Phinda Rock Lodge is located north of Durban, in the Phinda Private Game Reserve, overlooking Leopard Rock.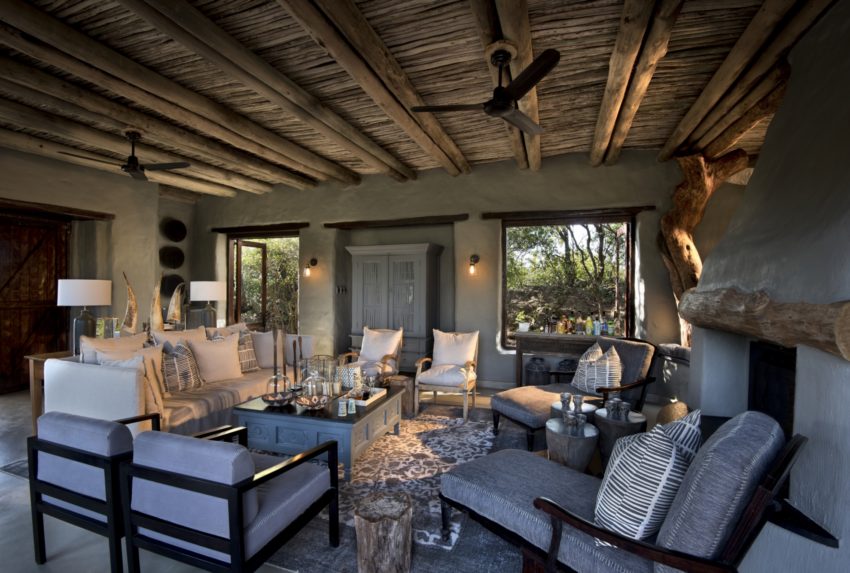 Overview
Part of a collection of lodges managed by &Beyond (on the behalf of the Makhasa and Mnqobokazi communities, to whom the lands were recently restored, and who have agreed to commit them to wildlife in perpetuity), Rock Lodge is built into the side of a cliff, and possesses the most extraordinary views. A stone and wood build, it consists of a main lodge and 6 suites. The shared areas include a lounge, dining room, shop, rooftop viewpoint and veranda. Up close, Phinda Rock Lodge's thick off-white and roughly finished walls – its old shutters, propped up porches, open log fire, mixed seating, its arched and winding passageways, low ceilings and exposed supporting beams – continue the Iberian theme, producing a lovely cottage-like effect.
Food & service
In keeping with &Beyond's reputation for providing its guests with fine food, the cuisine is pan-African, and the service is excellent. Dieters beware. The food just keeps coming. Dining consists of an early morning pre wildlife drive snack, followed by brunch/lunch, day long snacks, tea and a 3 course dinner – outside or in. Evening meals normally take place around a large table.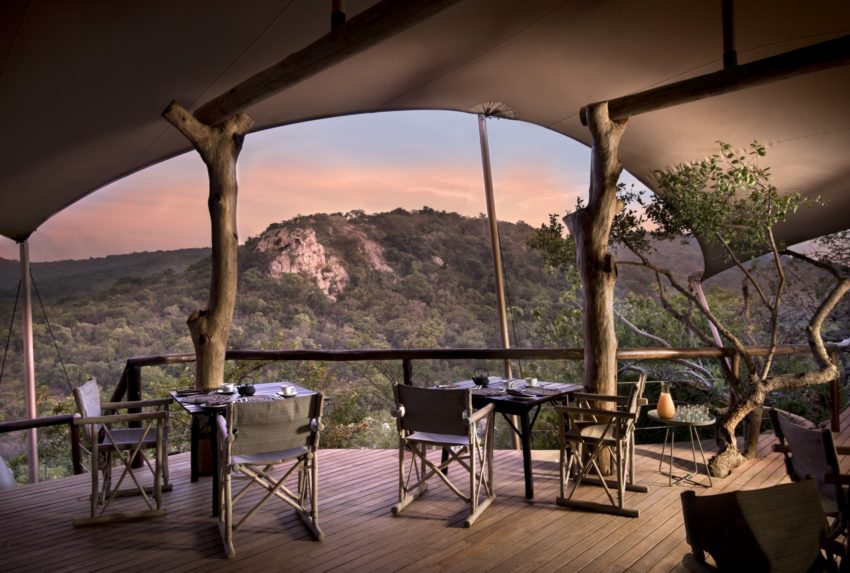 Rooms
The suites are accessed by means of a stone walkway, their entrances marked by heavy wooden doors with old iron door handles. Each suite includes a seating area, double bed, separate bathroom, plunge pool and private veranda. Characterised by unusual glass tables, marble sideboards, sculpted black metal headboards, polished floors, easy chairs and the same rustic shutters used in the main building, the rooms are sweet, well kept and cosy. Outside, on the veranda, the view is breathtaking, and can be enjoyed from the comfort of the pool, which literally hangs over the edge of the cliff.
Activities
Situated within easy reach of a range of habitats, including the beach, the activities at Rock Lodge are legion. They include wildlife drives, guided walks, rhino tracking, bird watching, river boat trips, canoeing, deep sea fishing, cultural visits, scuba diving, scenic flights and beach adventures as well as rooftop yoga.
Impact
&Beyond's values are and always have been:
"Care of the land. Care of the wildlife. Care of the people."
They have become an intuitive part of the way the company operates and are increasingly part of the reasons why guests find their experience with them so rewarding. Examples of this sustainable practice can be read on the Phinda Mountain Lodge accommodation.