More private house than lodge, and located in the Eastern Cape, on Kwandwe Private Game Reserve, 100 miles inland from Port Elizabeth, Uplands Homestead is different, luxurious and a fine foil to Kwandwe's small but outstanding portfolio of safari destinations.
Overview
A sole-use villa, situated high in the reserve's semiarid hills, in a garden dominated by well tended lawns, succulents, a pool and the occasional acacia (its well balanced wings and centralised veranda typical of a fashion exported by nineteenth century English settlers) Uplands Homestead is a stone build consisting of shared areas and 3 suites.
Characterised by polished wooden floors, thick whitewashed walls and high ceilings, the shared areas include a lounge, dining area, kitchen and library, each beautifully decorated, a well balanced mix of the old and the new – antique furnishings, porcelain and silver artefacts, damask linens, leather armchairs and state-of-the-art kitchenware. Elegant and homely, the house's shared areas are welcoming, functional and deeply comfortable.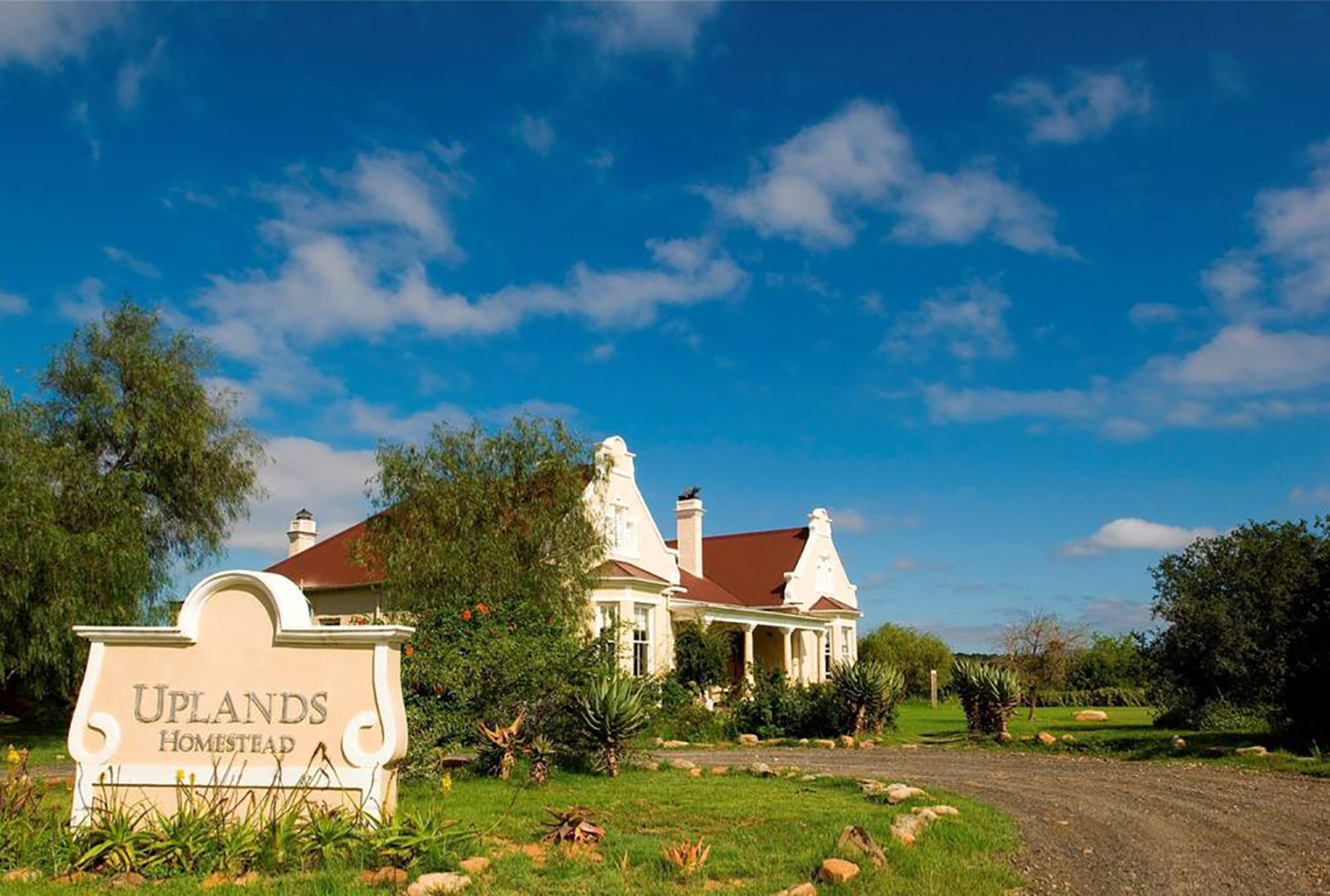 Food & service
Uplands Homestead comes fully staffed – a service that includes a chef, house manager, guide and tracking team. Feedback regarding service and food has been nothing short of excellent. Guests are met with cold drinks and cookies, the Pan African cuisine tempered to suit taste and interest, and the day is one long sally of taster plates, cocktails and hot drinks. Look out for the iced coffees, the Uplands banana cake, the sundowners and the wonderfully named chocomocorula.
Rooms
The suites at Uplands Homestead are fabulous. Styled very much like the rest of the house, each suite includes a four poster bed, room enough to change in, a seating area, en suite bathroom and private veranda. Marked by yellow-wood floors, navy blue bed canopies, well made storage furniture, antique mirrors and plenty of light, it's airy and spacious; a real delight. Just as fine, its claw-foot stone tub a work in itself, and the bathroom includes a toilet, basin, accessories and a shower.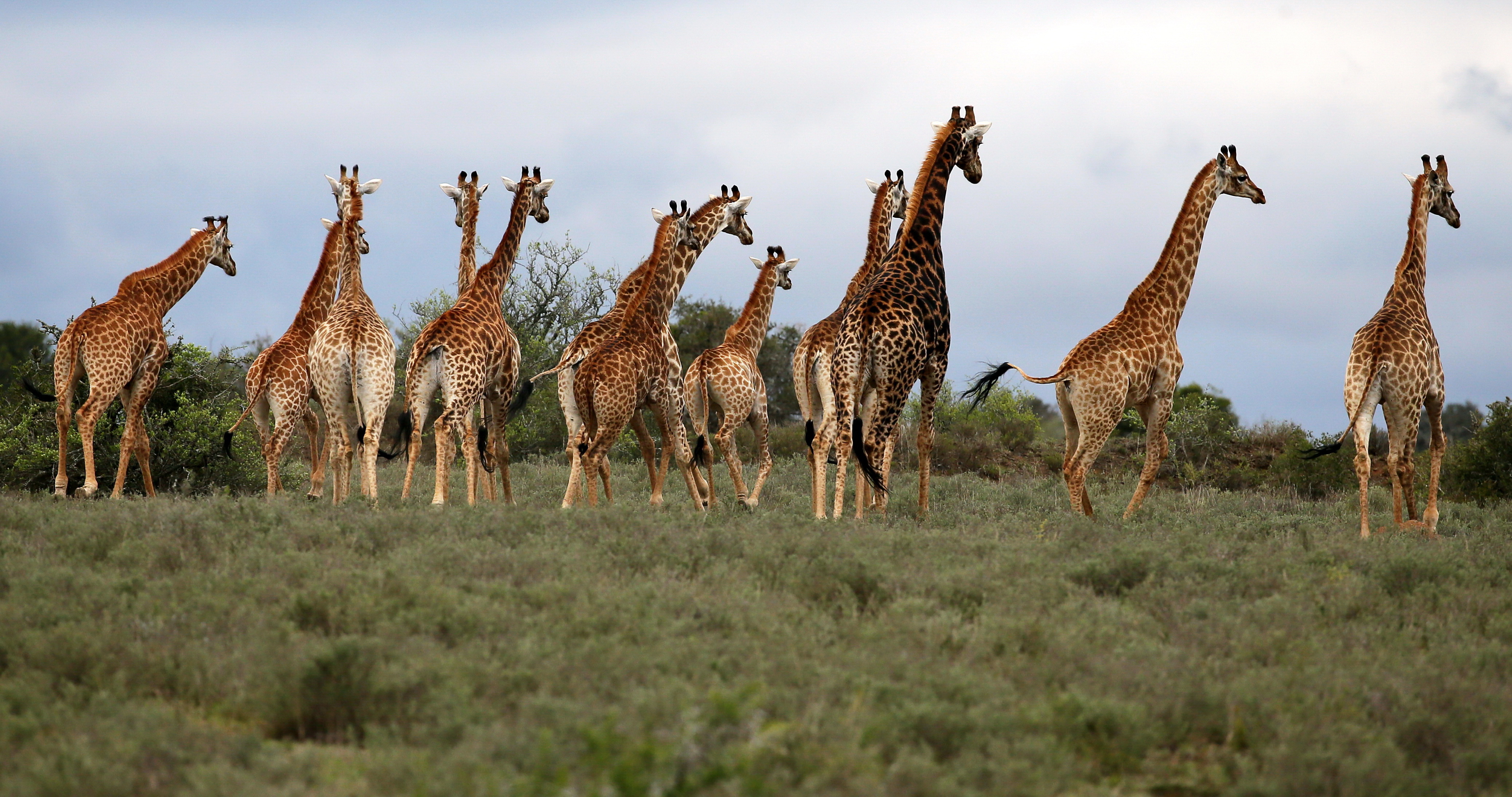 Activities
Activities at Uplands Homestead are entirely dictated by the needs of staying guests. They include wildlife drives (day and night and included in lodge rate), guided walks, sundowners, massage and trips to the beach, as well as a variety of activities for children including the Blue Crane Conservation Club and 'Eco-nect' activities that a guest family can do together.